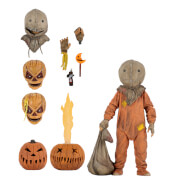 From the delightfully deranged 2007 cult classic film trick r treat, sam joins neca's ultimate line! The mysterious trick or treater gets a deluxe release with all new, highly articulated body and accessories galore, including 4 interchangeable heads,...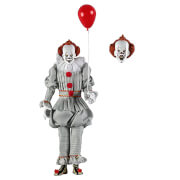 From the acclaimed 2017 horror film it, drawn from the pages of stephen king's original novel, neca presents its most deluxe and elaborate clothed figure ever! The ornate costume of pennywise the dancing clown has been painstakingly tailored in high end...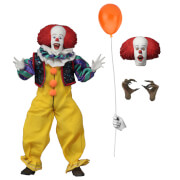 Beep beep, richie! Neca is proud to present pennywise from the 1990 horror mini series of stephen king's it as the newest addition to its 8" clothed action figure line! Pennywise as played by tim curry stands approximately 8", wearing a fully sewn...