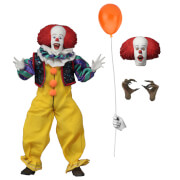 Beep beep, richie! Neca is proud to present pennywise from the 1990 horror mini series of stephen king's it as the newest addition to its 8" clothed action figure line! Pennywise as played by tim curry stands approximately 8", wearing a fully sewn...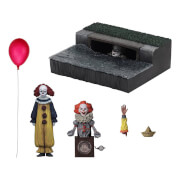 Build terrifyingly detailed scenes from it, the 2017 movie based on stephen king's original novel, with this new deluxe accessory set! These incredible pieces are perfectly in scale with neca's line of 7 figures and include some truly iconic items from...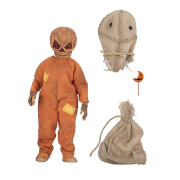 Neca proudly presents the return of sam, the mysterious trick or treater from 2007's cult classic film, trick r treat! In scale with neca's other 8" clothed figures, sam stands at approximately 5" tall and is dressed in his footie pajamas featuring...