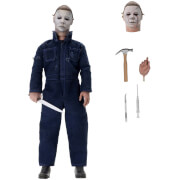 Based on his appearance in the classic 1981 sequel, michael myers stands 8 tall and comes complete with a knife, scalpel, syringe, hammer, as well as an alternate hand and head. Highly detailed and fully poseable with a tailored coveralls costume. Clamshell...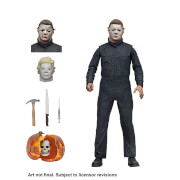 Due to popular demand, neca delves into the classic halloween movies! Based on his appearance in 1981's halloween 2, michael stands over 7 tall and has received the ultimate treatment, with over 25 points of articulation and tons of accessories. The figure...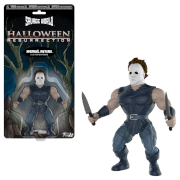 Welcome to your worst nightmares. Funko's savage world line just got darker with michael myers from halloween joining the ranks. This action figure is armed and ready to fit right into your savage world collection!