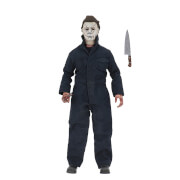 The newest michael myers joins neca's clothed action figure line! Based on his appearance in the thrilling new halloween movie, michael stands 8 tall, is fully articulated and includes knife and hammer accessories. Comes in window box packaging. Features...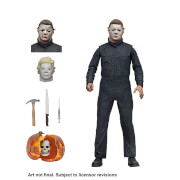 Due to popular demand, neca delves into the classic halloween movies! Based on his appearance in 1981's halloween 2, michael stands over 7 tall and has received the ultimate treatment, with over 25 points of articulation and tons of accessories. The figure...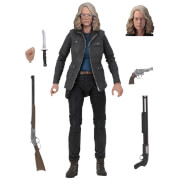 Neca is thrilled to announce a two way action figure debut from the 2018 halloween movie! The ultimate laurie strode action figure is not only the first ever figure of the character, but the first to feature the authorized likeness of jamie lee curtis....