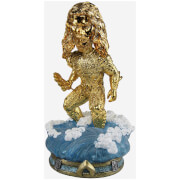 Turns out you don't need to travel all the way to atlantis for some aquaman awesomeness. All you need to do is add this bobble originally available as a 2018 nycc exclusive featuring a golden aquaman from justice league to your collection. That's what...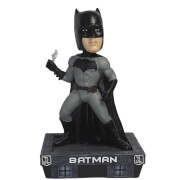 A sad fact of life is you may never become a billionaire playboy vigilante who saves the city from evildoers. But this bobble featuring batman from justice league will make you feel like one. Features portrays batman posing on a roof holding the batarang,...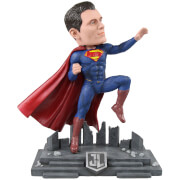 Kryptonite bad. Superman good. Adding this bobble featuring superman from justice league to your collection as good as it gets. Features portrays superman posing in front of a ruins backdrop, ready to take flight stone textured base textured suit body...