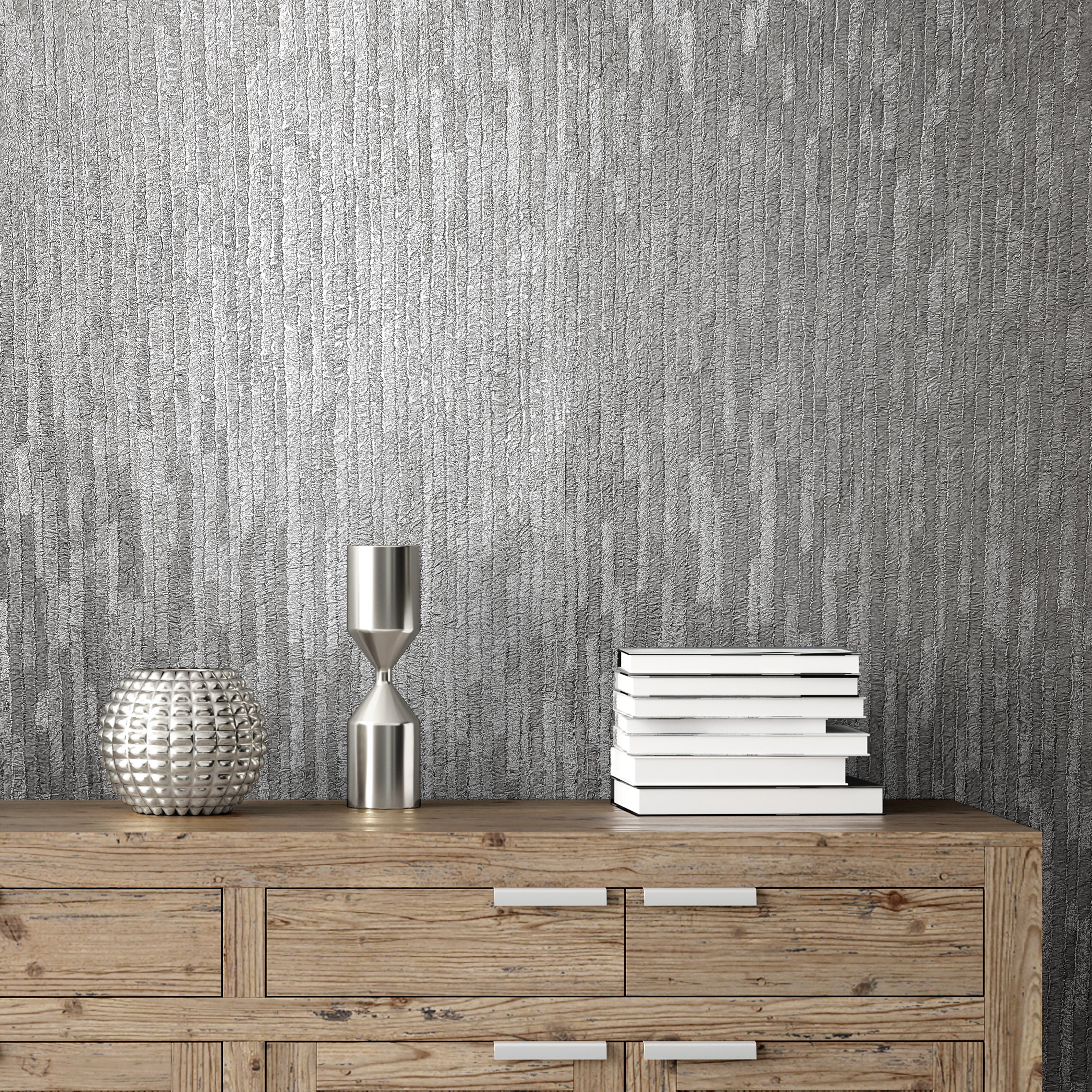 Make a statement with this unique glitter stripe texture, finished with a delicate dark grey and silver colour.
Completed in a stylish silver colourway, this wallpaper features a contemporary floral design and is decorated with subtle metallic highlights for a sophisticated finish. This wallpaper is easily applied by pasting the paper and effortlessly complements...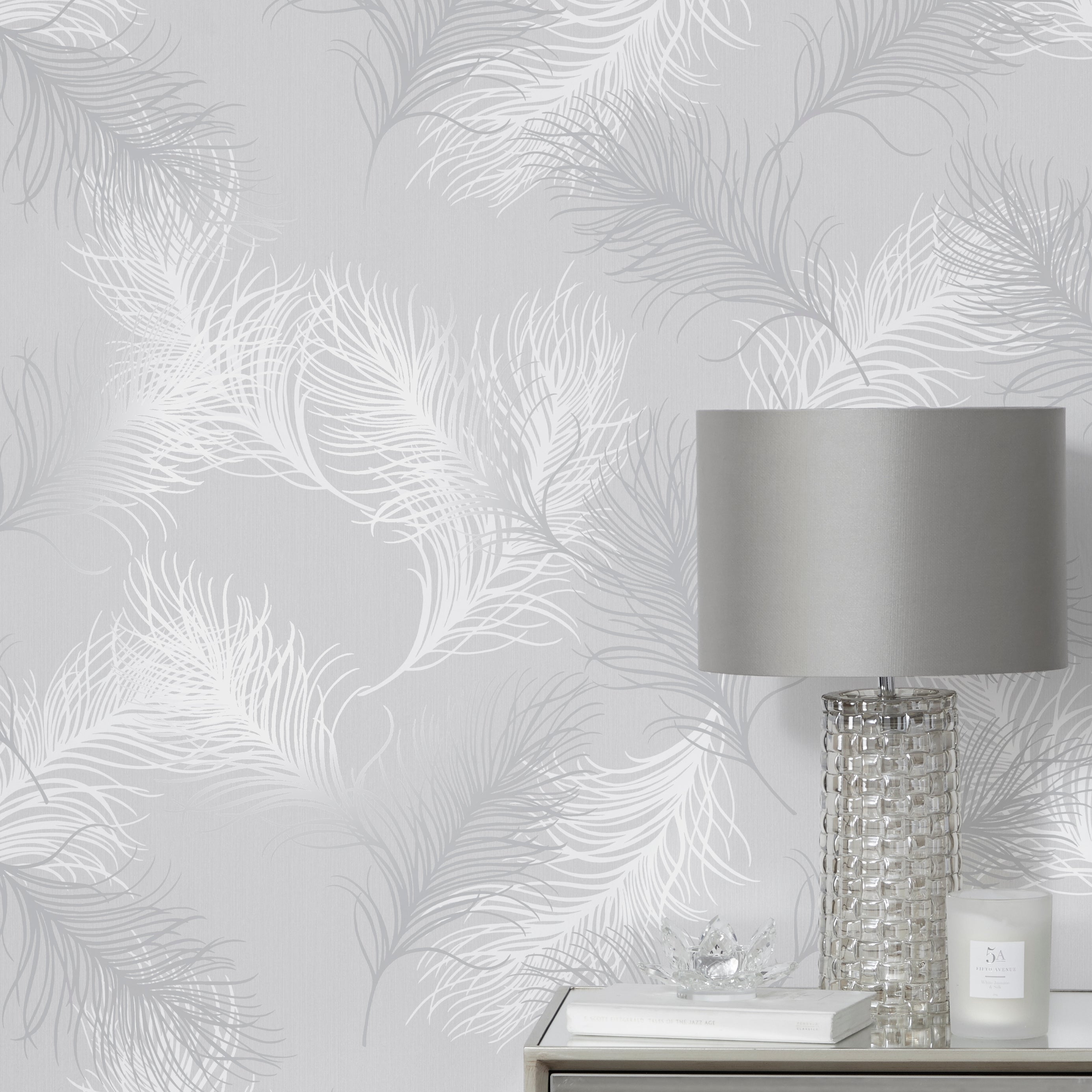 Boasting an exquisite feather design, this silver wallpaper is complete with matt colours and pearlescent highlights.