Featuring a modern geometric diamond design and crafted in a bold charcoal colourway, this stylish wallpaper is completed with embossed detailing for a subtle textured finish and is perfect for bringing a modern edge to your décor. This wallpaper makes...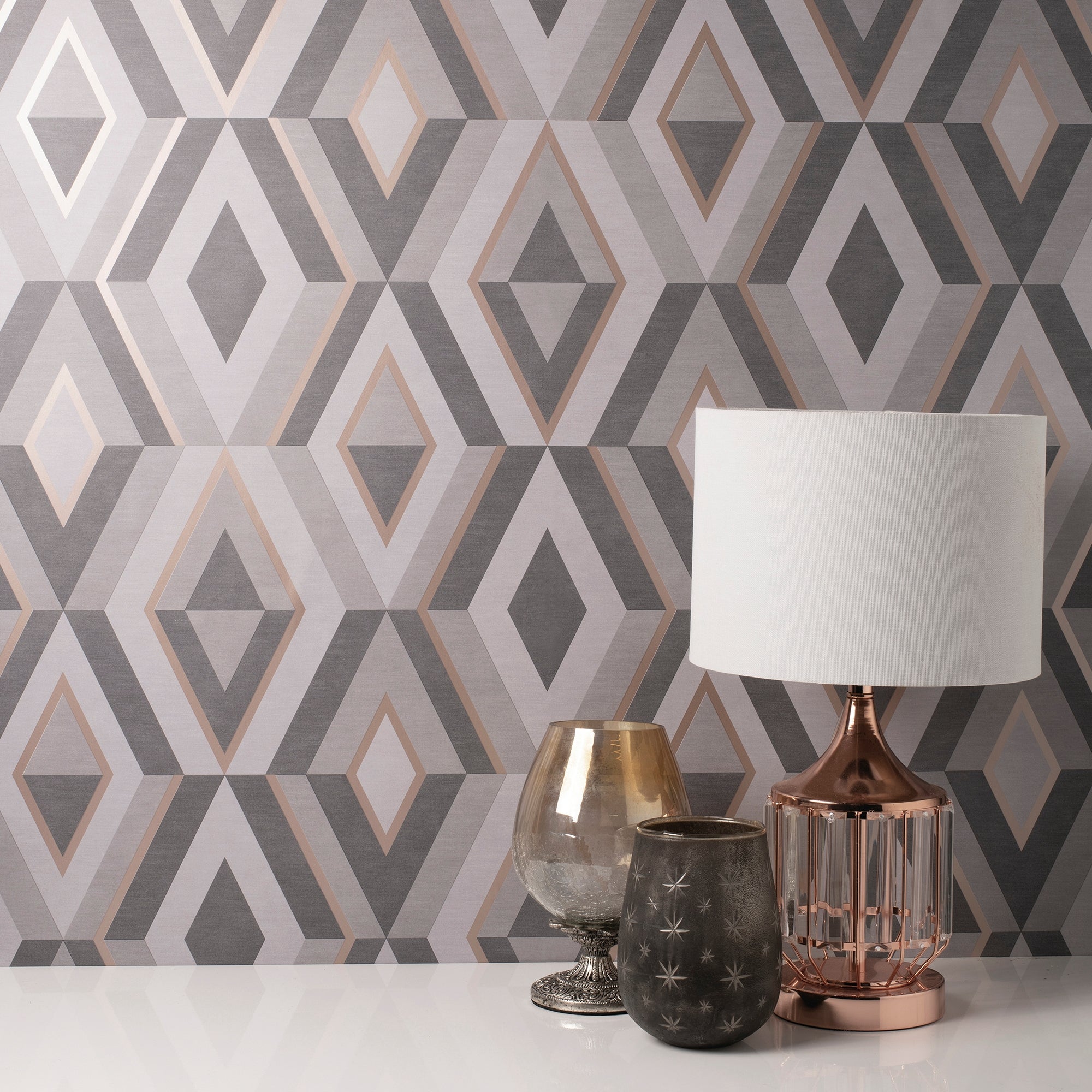 Shard geo is a captivating contemporary design that features a faux 3 dimensional effect. Combining tonal shades of greys and charcoals with metallic rose gold highlights this wallpaper creates the illusion of depth and the geomtric pattern will make...
This grey easy living wallpaper will compliment any modern décor, and its intricate lines create a beautiful geometric motif. Easy to hang, this wallpaper can easily be applied by pasting the paper.hang this wallpaper using the traditional paste the...