Featuring an elegant hand drawn floral design, this beautiful blue wallpaper is designed with a pearlescent mica backing and a subtle texture for a sophisticated edge. This wallpaper is ideal for creating a stunning feature wall and is crafted with a...
Shard geo is a captivating contemporary design that features a faux 3 dimensional effect. Combining tonal shades of blues and metallic silver highlights this wallpaper creates the illusion of depth and the geometric pattern will make a great statement...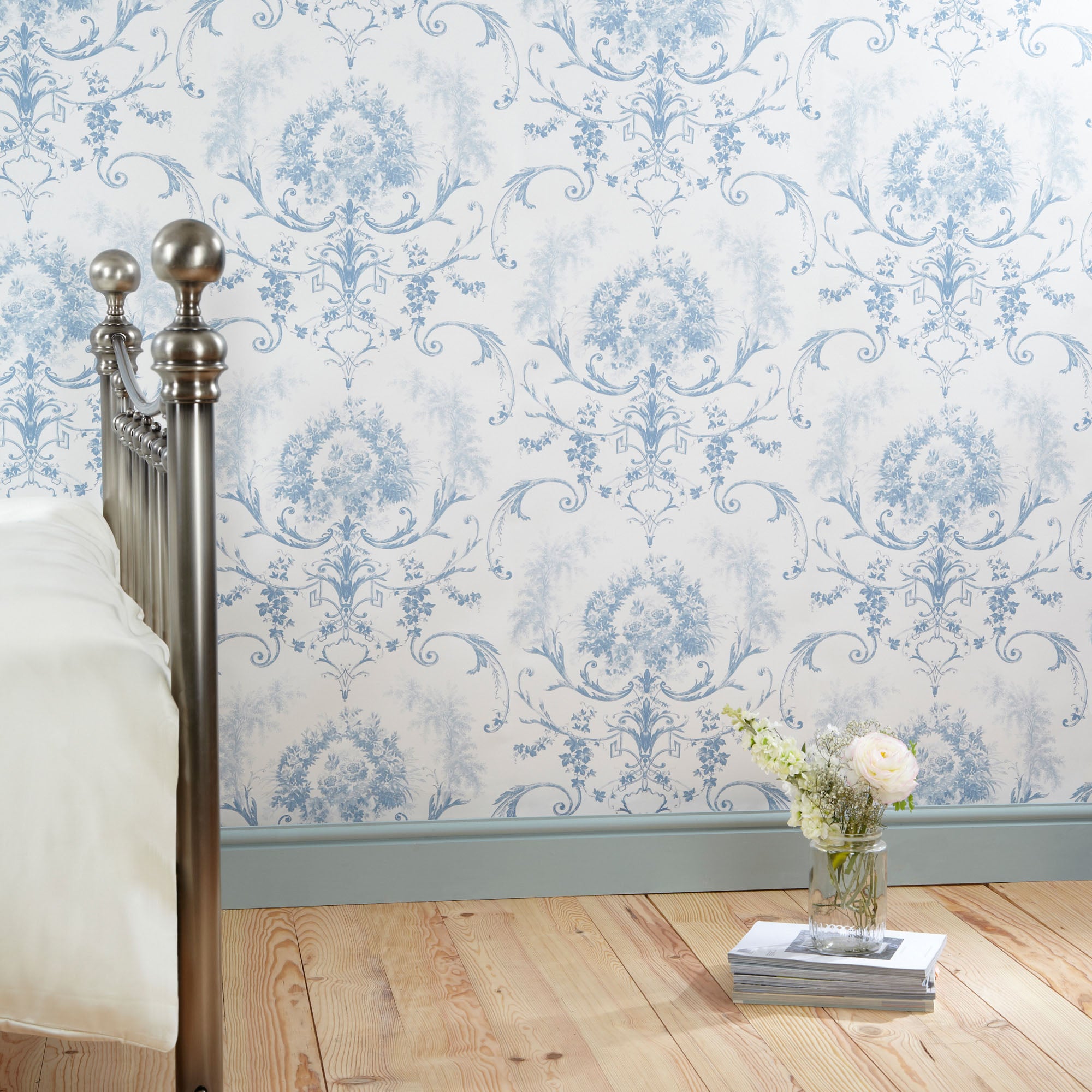 Featuring toile patterns with classic floral detailing in blue on a white background, this refined 200gsm wallpaper is completed with a matt finish.please note this wallpaper is not kitchen or bathroom safe.hang this wallpaper using the traditional paste...