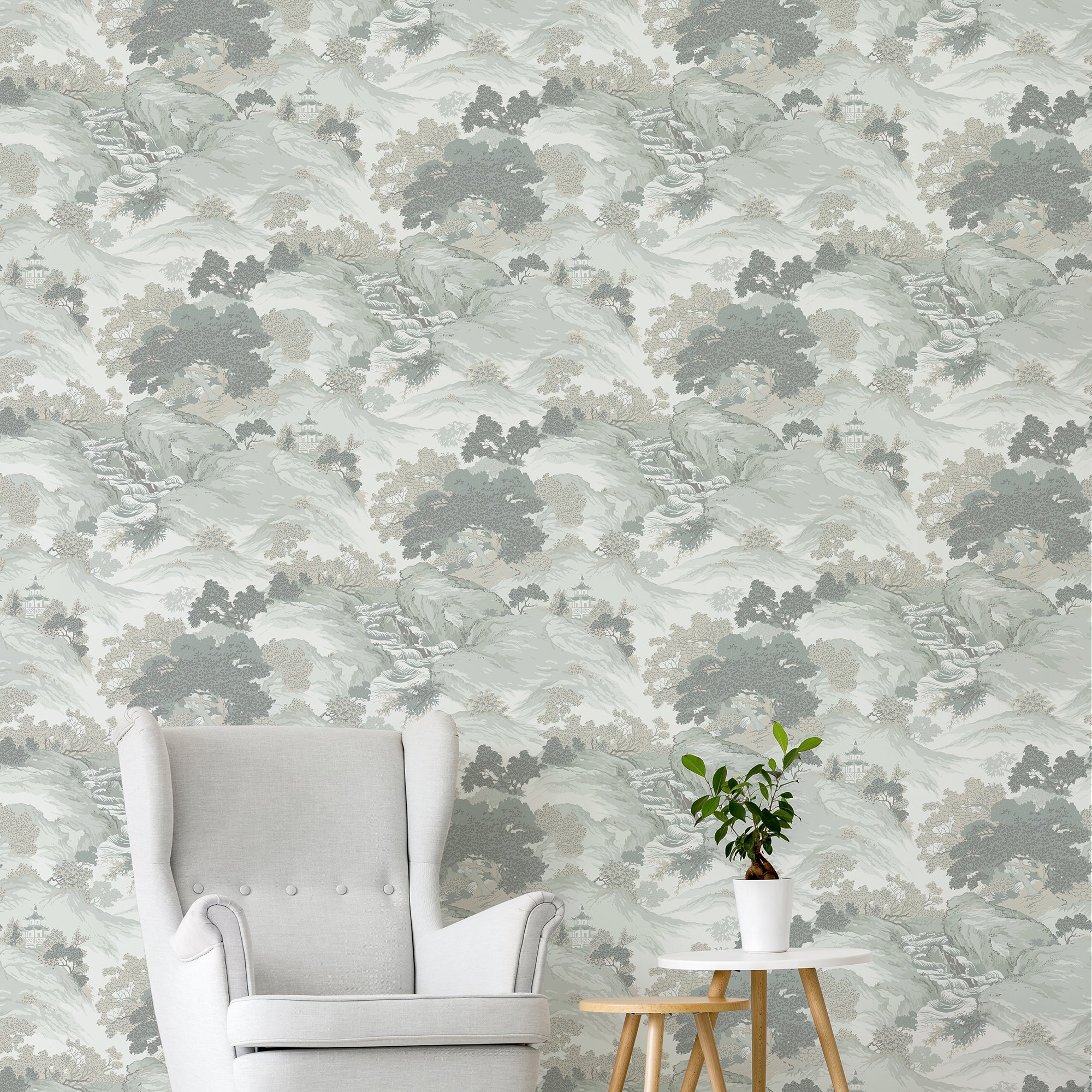 Styled in a beautiful natural colourway, this stunning wallpaper features an oriental landscape design and is perfect for adding a serene tone to your home. This wallpaper features a smooth matt finish and is ideal to complement s variety of decors.hang...
Featuring a romantic oriental design in a china blue colourway, this unique wallpaper has a faded tapestry effect and makes for a distinctive feature in any room. The intricate design is completed by a traditional smooth matt finish for a sophisticated...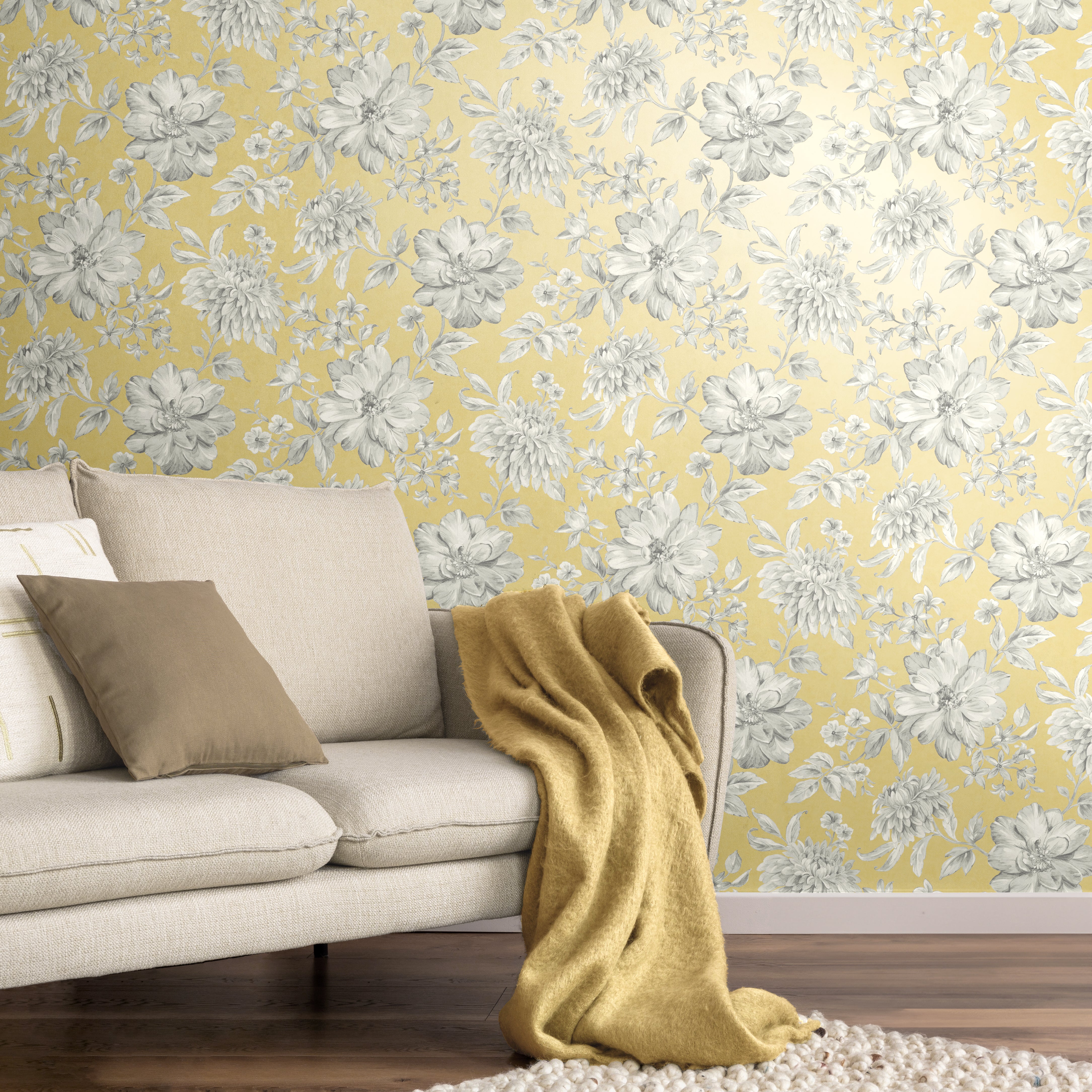 Crafted with a soft yellow pearlescent mica backing, this stylish wallpaper is decorated with an intricate hand drawn floral design and is completed with a subtle textured finish. This wallpaper effortlessly complements a variety of decorative styles...