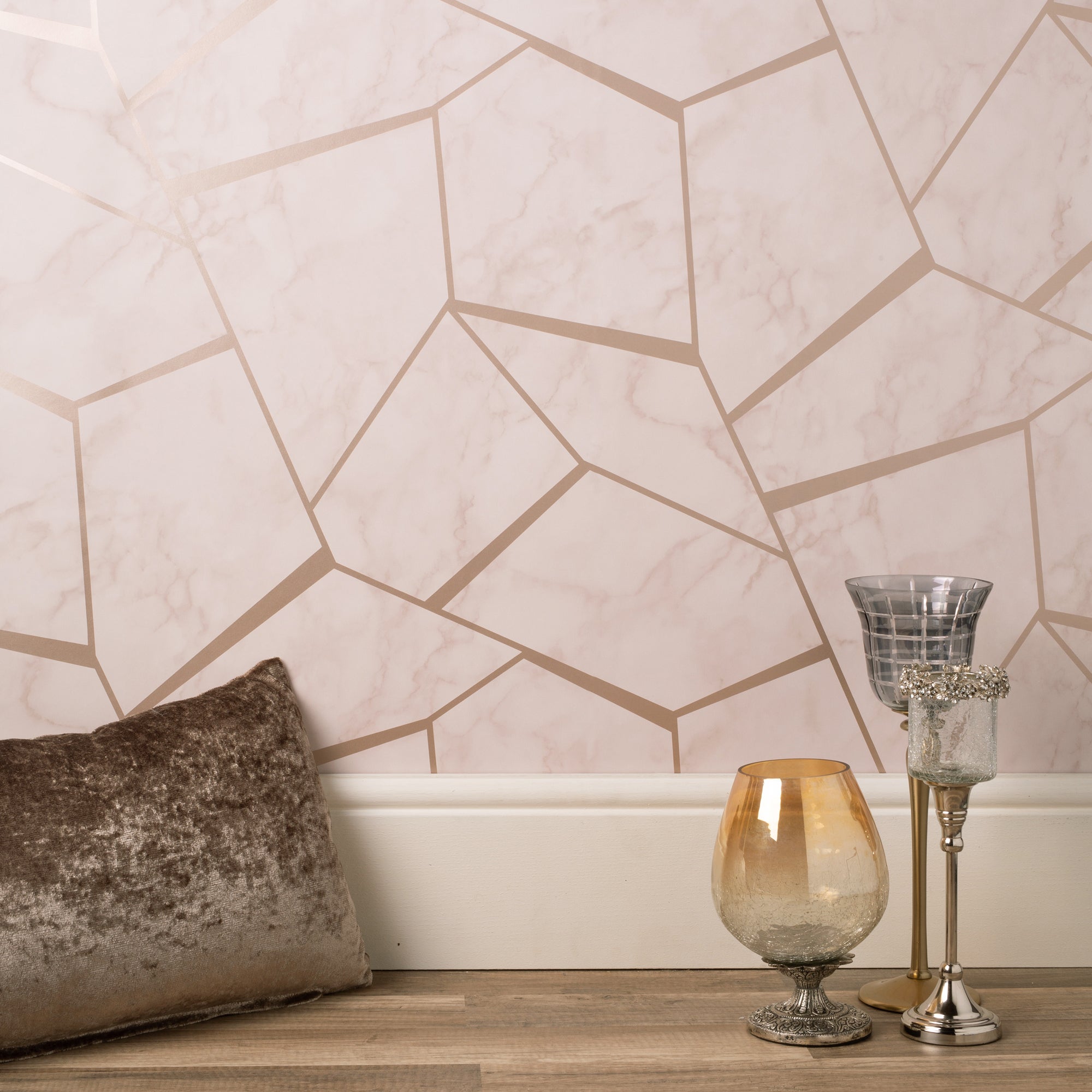 Featuring a fractal marble design decorated with shimmering metallic highlights, this stylish wallpaper is completed in a warm rose gold colourway and is ideal for bringing a touch of elegance to your home. This wallpaper instantly uplifts your décor...
Stylish and contemporary, this elegant wallpaper features a stunning blush and cream geometric design and is completed with rose gold metallic detailing for a sophisticated edge. This wallpaper brings a modern feel to any room and makes an eye catching...
Patterned with a metallic fractal geometric design for a contemporary appearance, this elegant wallpaper is crafted in a warm rose gold colourway and is completed with glimmering glitter highlights. This wallpaper is ideal for bringing a modern edge to...