Featuring a stylish marble design, this wallpaper is crafted in a soft pink colourway and features rose gold metallic highlights for an opulent finish. This wallpaper brings a touch of modern style to any room and is perfect for bringing colour and character...
Patterned with a metallic fractal geometric design for a contemporary appearance, this elegant wallpaper is crafted in a warm rose gold colourway and is completed with glimmering glitter highlights. This wallpaper is ideal for bringing a modern edge to...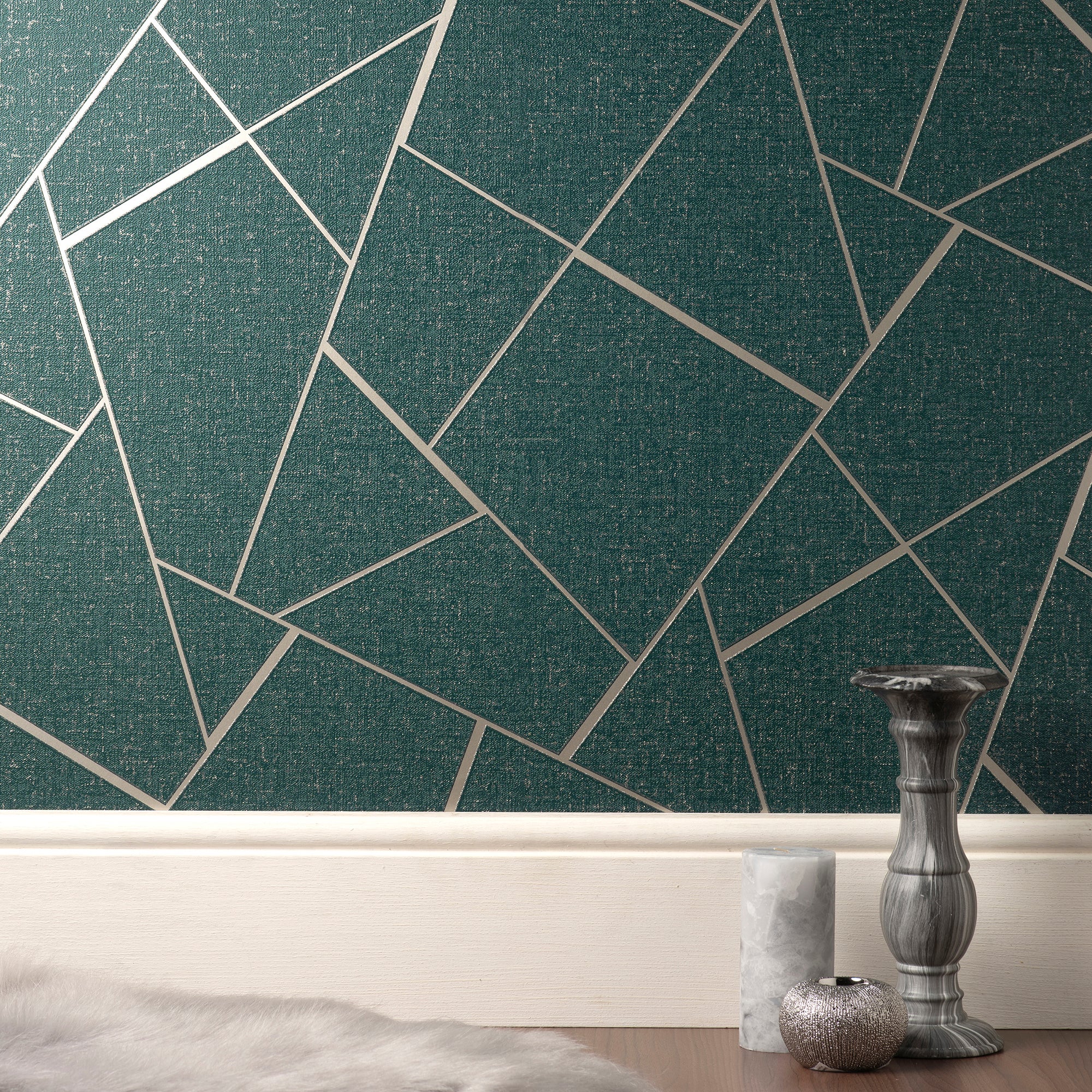 Separated by striking rose gold metallic, the delicate textured emerald 'shards' are finished with a dusting of glitter. This geometric fractal design is the latest additional to the best selling quartz collection and is the perfect wallpaper for any...