Bold design polyester cover zipper fastening keeps filling securefeaturing a bold and bright abstract shapes design, this cushion is perfect for adding a splash of colour into your garden'. '.strtoupper('t')he polyester cushion cover is complete with...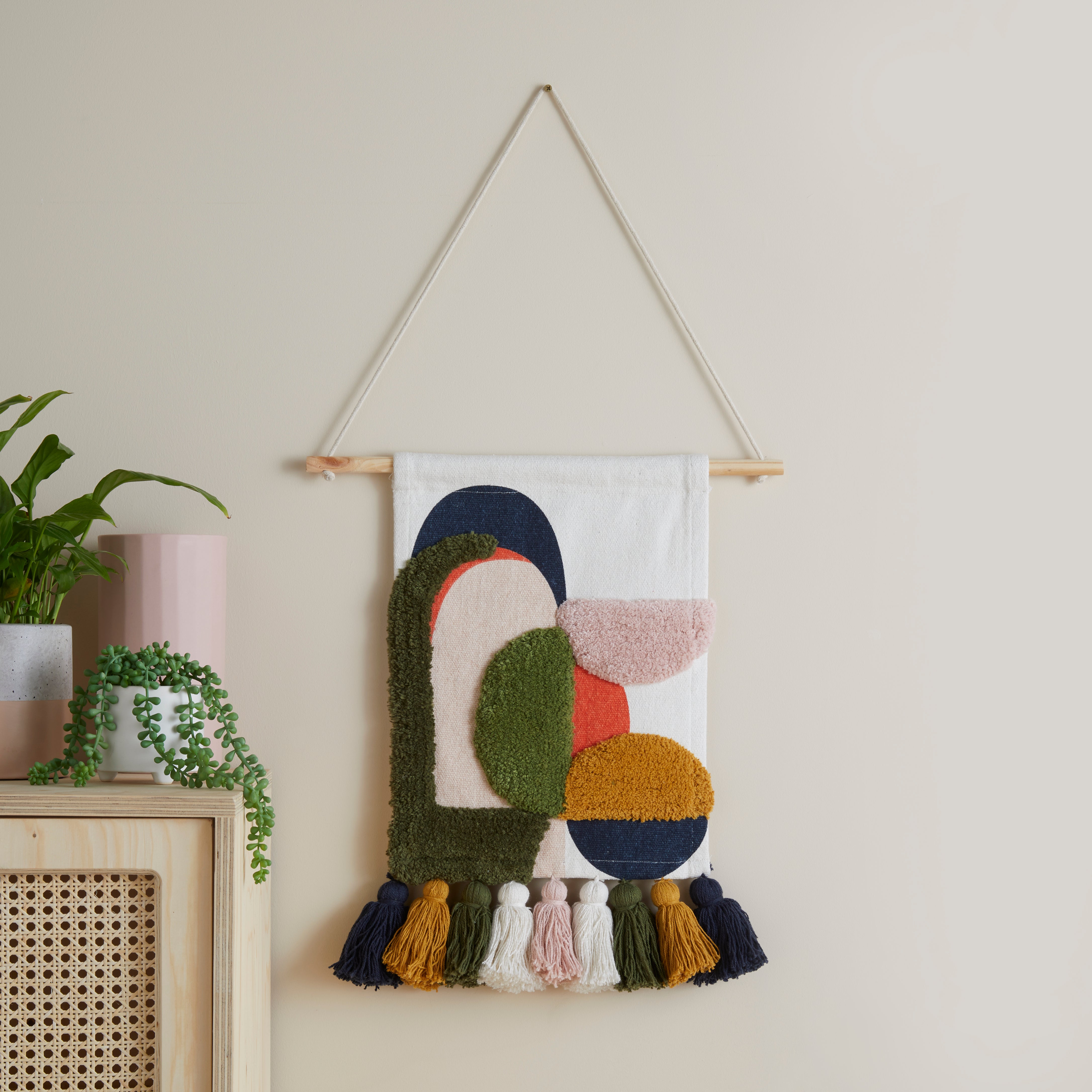 Wall hanging elements shapes tasselled edge hung on a wooden pole rope hangingfeaturing the elements shapes wall hanging with a printed and tufted abstract geometric shapes design'. '.strtoupper('t')his beautiful hand woven piece is hung on a wooden pole...
Framed black abstract art sleek, black mdf frame embroidered art perfect finishing touch to any space saw tooth wall fixingadd the finishing touches to your space with this gorgeous framed black abstract art piece'. '.strtoupper('h')oused in a sleek,...