Featuring an elegant floral design in a beautiful gold colourway, this self adhesive wallpaper is perfect for bringing a touch of opulence to your home. This wallpaper is crafted with a peel and stick backing, allowing it to be applied straight to the...
This unique glitter stripe wallpaper features a beautiful leather texture design and is styled in a delicate light gold and beige colourway. Ideal for making a statement feature wall or for stylish full room coverage, this wallpaper brings a glamorous...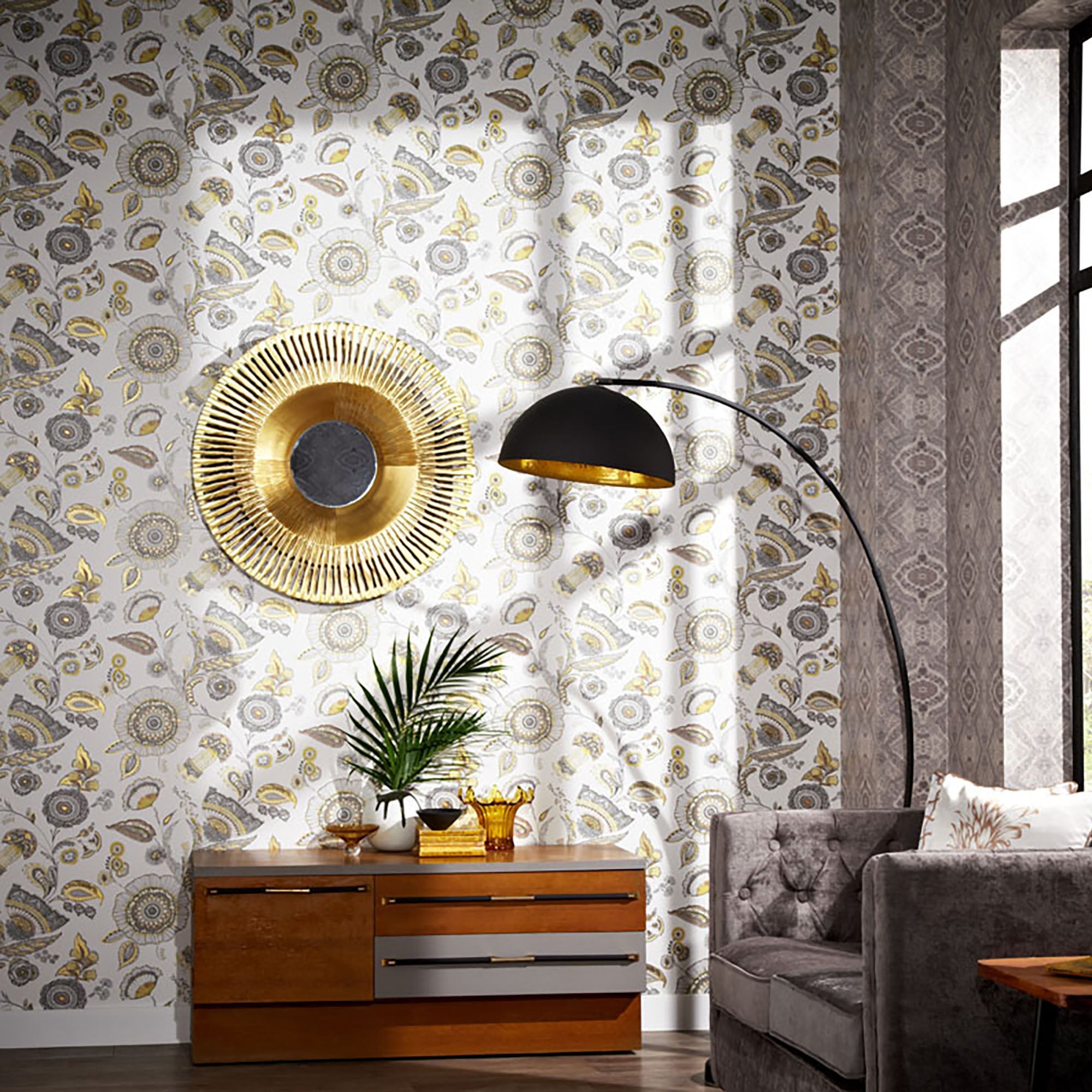 Featuring a black and gold design, this catarina wallpaper is suitable for most rooms, and is compete with a metallic effect for a sophisticated edge.