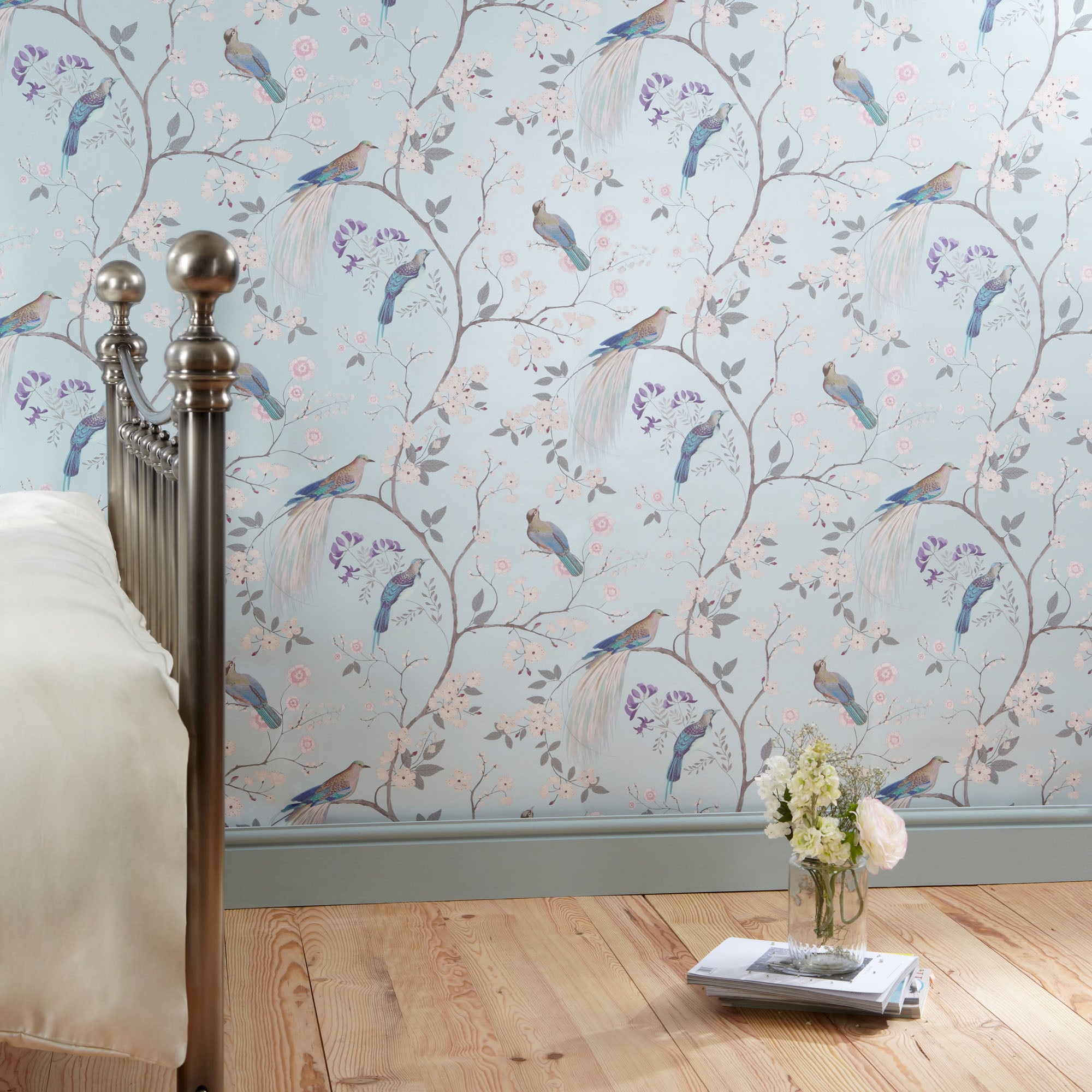 Patterned with an elegant bird and floral design on a duck egg blue background, this exquisite dorma wallpaper features a matte lustre finish.please note this wallpaper is not kitchen or bathroom safe.hang this wallpaper using the traditional paste the...
Printed with tree designs in a duck egg blue tone, this patterned wallpaper features a mixture of matt and metallic textures, available in a choice of colours. Hang this wallpaper using the traditional paste the paper application method. For more information...
Featuring an elegant damask design in a calming duck egg colourway, this beautiful wallpaper is crafted with a smooth matt finish. This wallpaper is perfect for adding a touch of luxury to any room and brings a sense of serenity to your décor.hang this...