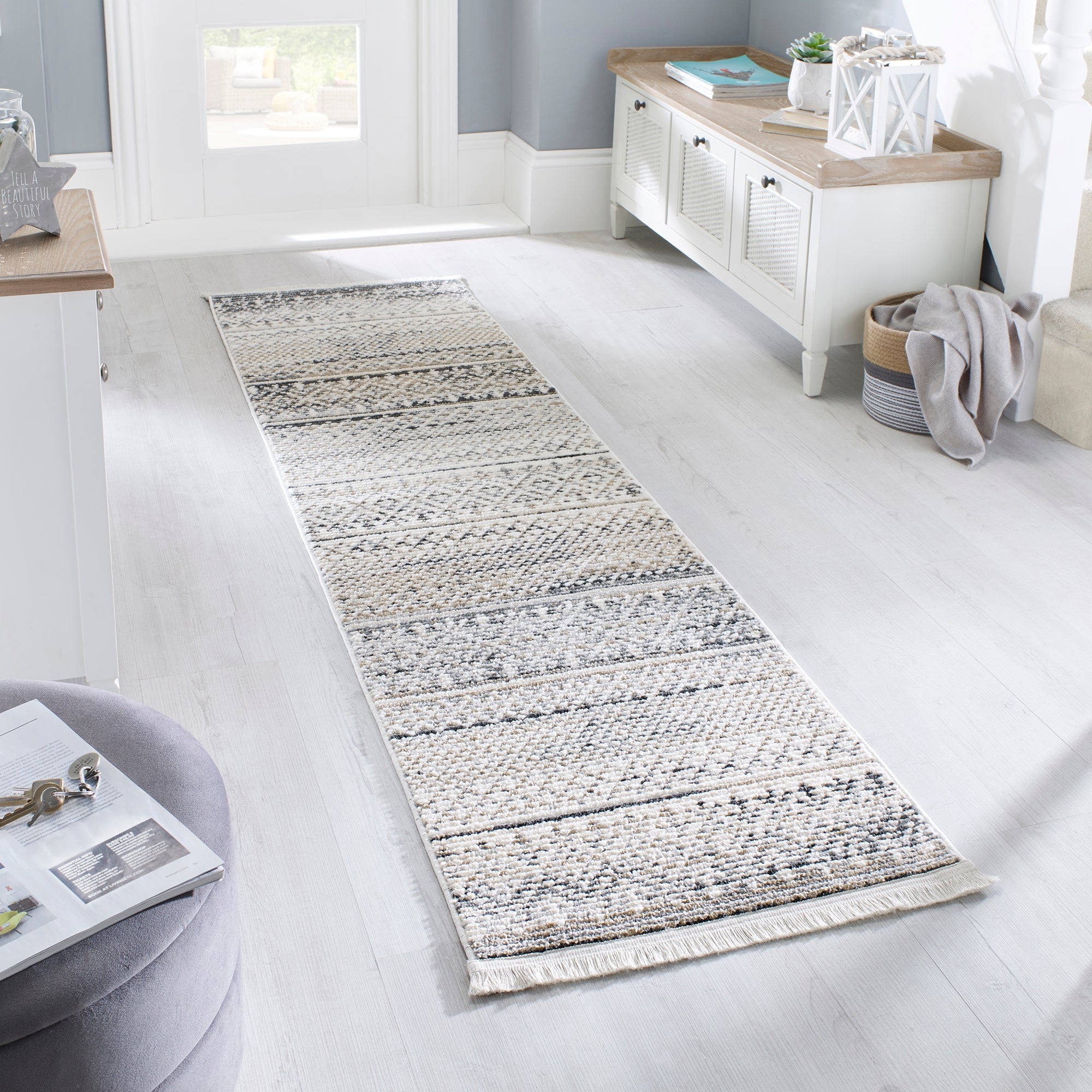 With imitation hand knotted effect, parker is the perfect design to add a quality statement into your space'. '.strtoupper('t')his soft touch polypropylene gives a hard wearing finish, perfect for on the go homes'. '.strtoupper('f')ringe detailing paired...
Introducing the jarvis runner, pairing on trend shades with an abstract marbled effect'. '.strtoupper('t')ufted in 100% polyester, the jarvis runner uses a dense pile and tonal look to add depth and shape'. '.strtoupper('s')uper soft underfoot with minimal...
The beautiful heritage range is inspired by antique oriental design with its stunning trellising and complimenting floral design detailing'. '.strtoupper('f')eaturing a traditional central medallion, surrounded by tonal vines with a complimentary border,...