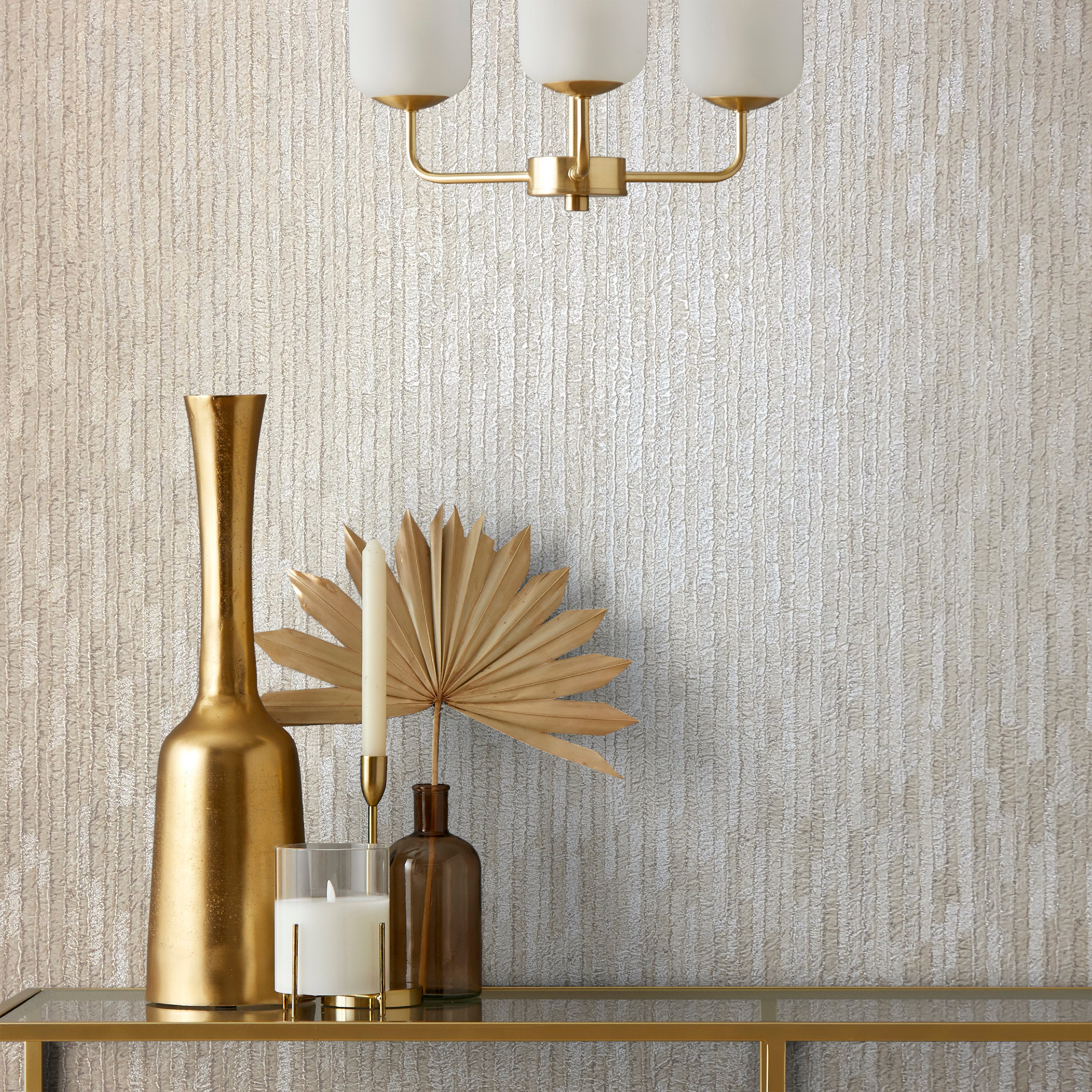 Finished in a delicate silver and cream colourway, this beautiful wallpaper features a leather texture effect and subtle glitter highlights for a luxurious finish. This wallpaper is perfect for full room coverage or for creating a stylish feature wall...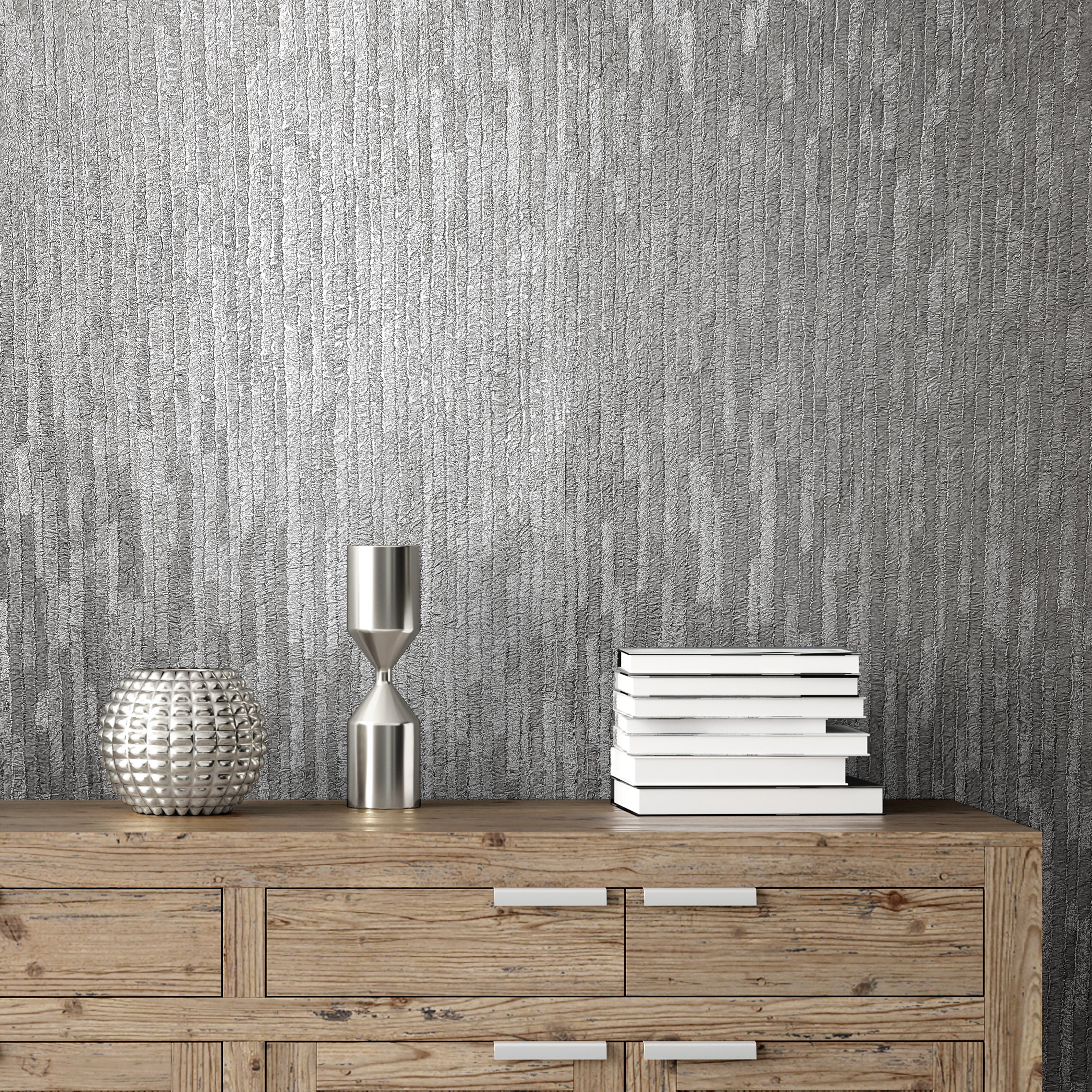 Make a statement with this unique glitter stripe texture, finished with a delicate dark grey and silver colour.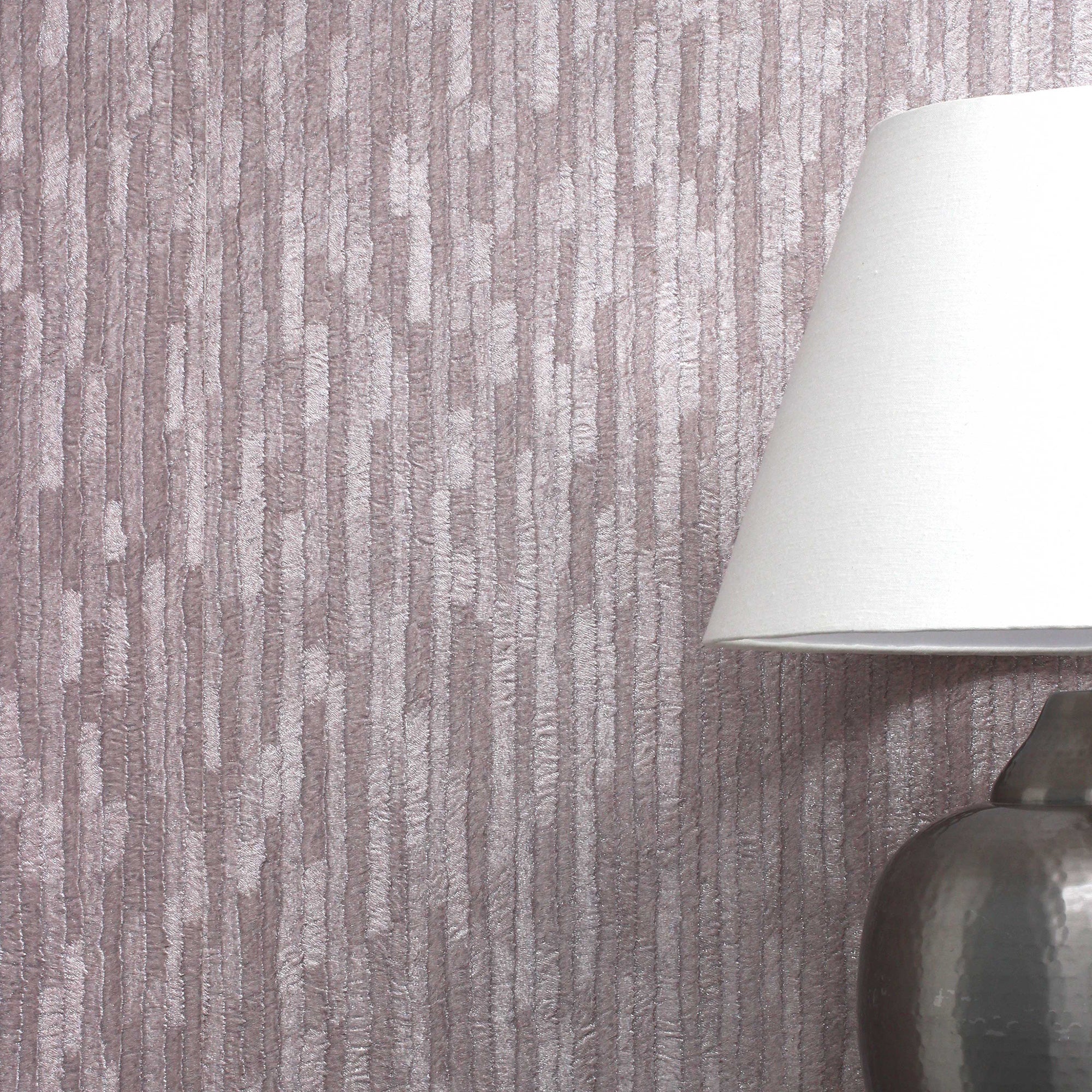 Crafted in a beautiful rose gold tone, this unique wallpaper features a stylish leather texture with glimmering glitter highlights for an elegant finish. This wallpaper is perfect for making a statement and perfectly complements a variety of modern and...