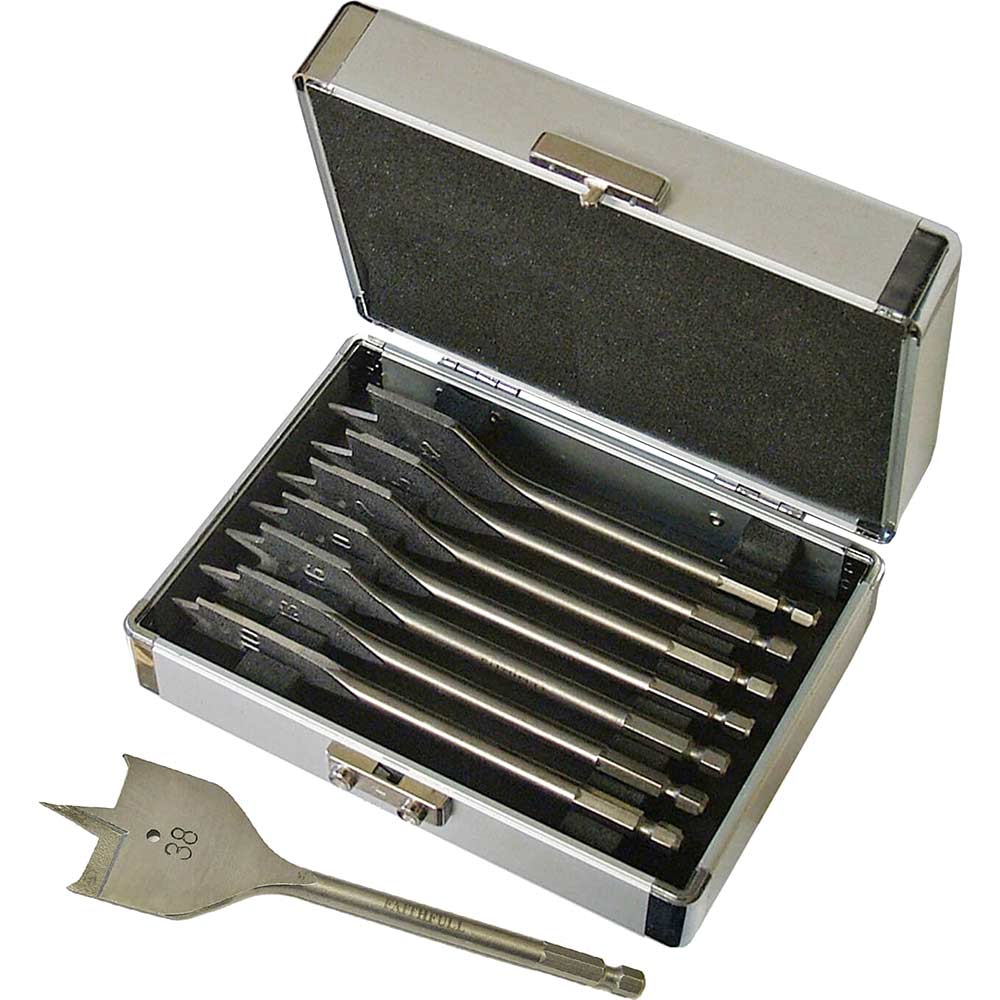 The faithfull 8 piece flat bit set will bore all types of timber, across or with the grain easily and cleanly'. '.strtoupper('e')ach bit has precision ground points and cutting edges with extended spurs for faster cutting'. '.strtoupper('t')he frac14rdquo...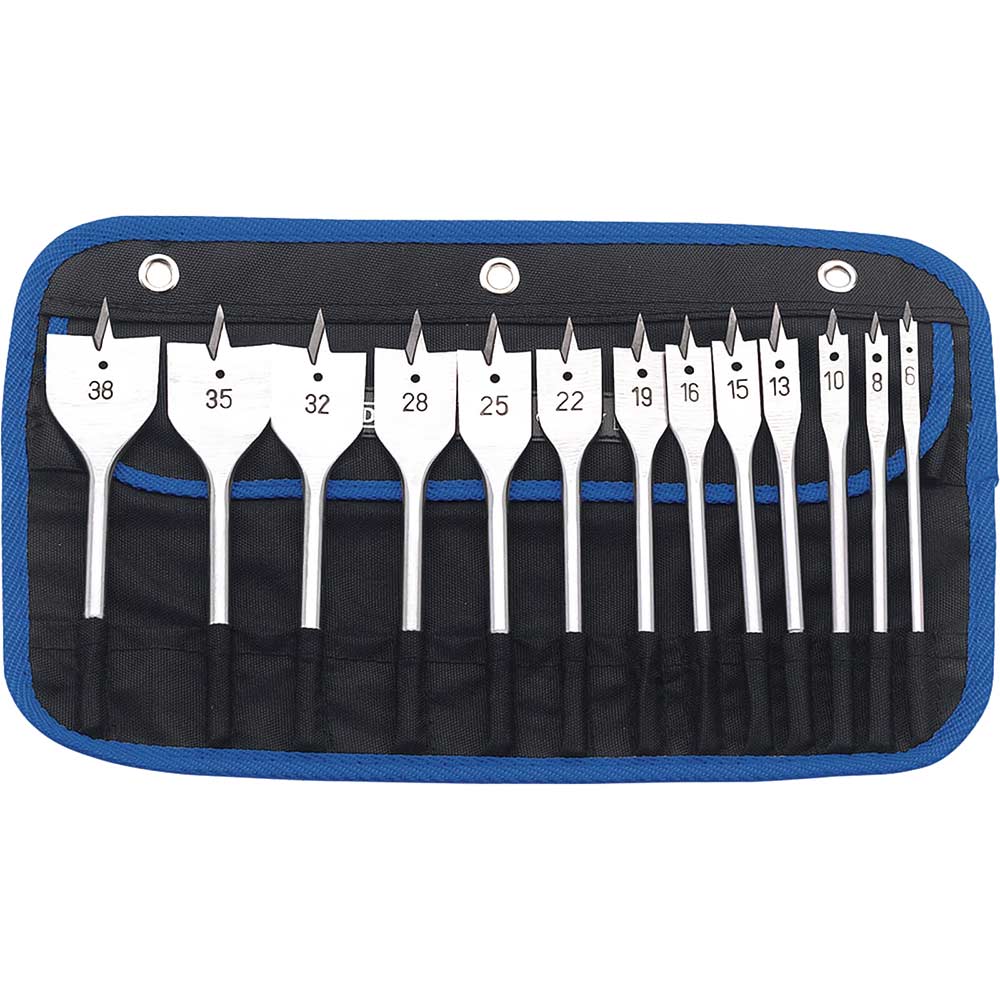 Carbon tool steel hardened and tempered'. '.strtoupper('s')hank diameter 6mm'. '.strtoupper('f')or use with power drills'. '.strtoupper('i')n storage pouch.contents13 x drill bits 6, 8, 10, 13, 15, 16, 19, 22, 25, 28, 32, 35, 38mm diameters ...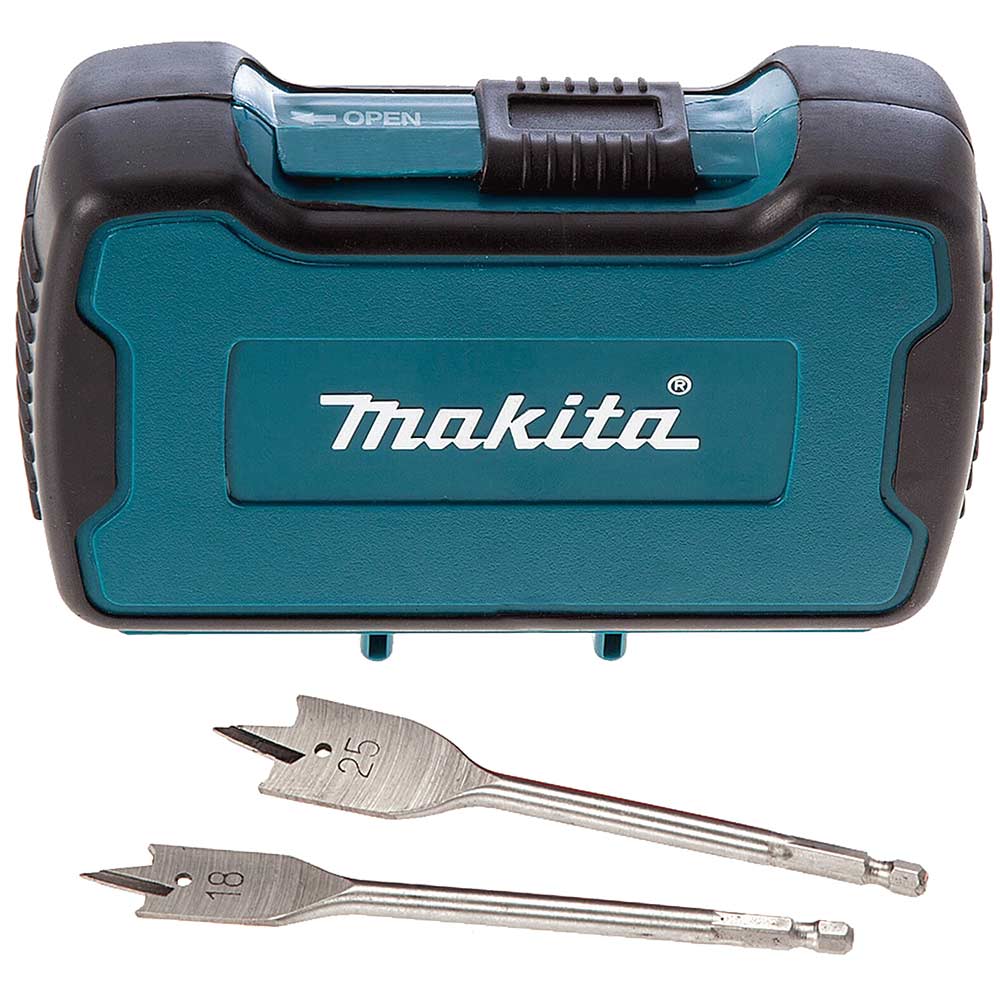 Ideal for most types of wood, hard or soft'. '.strtoupper('a') flat bit with a grooved head for improved centering and discharge and a hexagon shank that prevents chuck slippage specifications bull length 150mm bull diameter 12, 14, 16, 18, 20, 22, 25,...