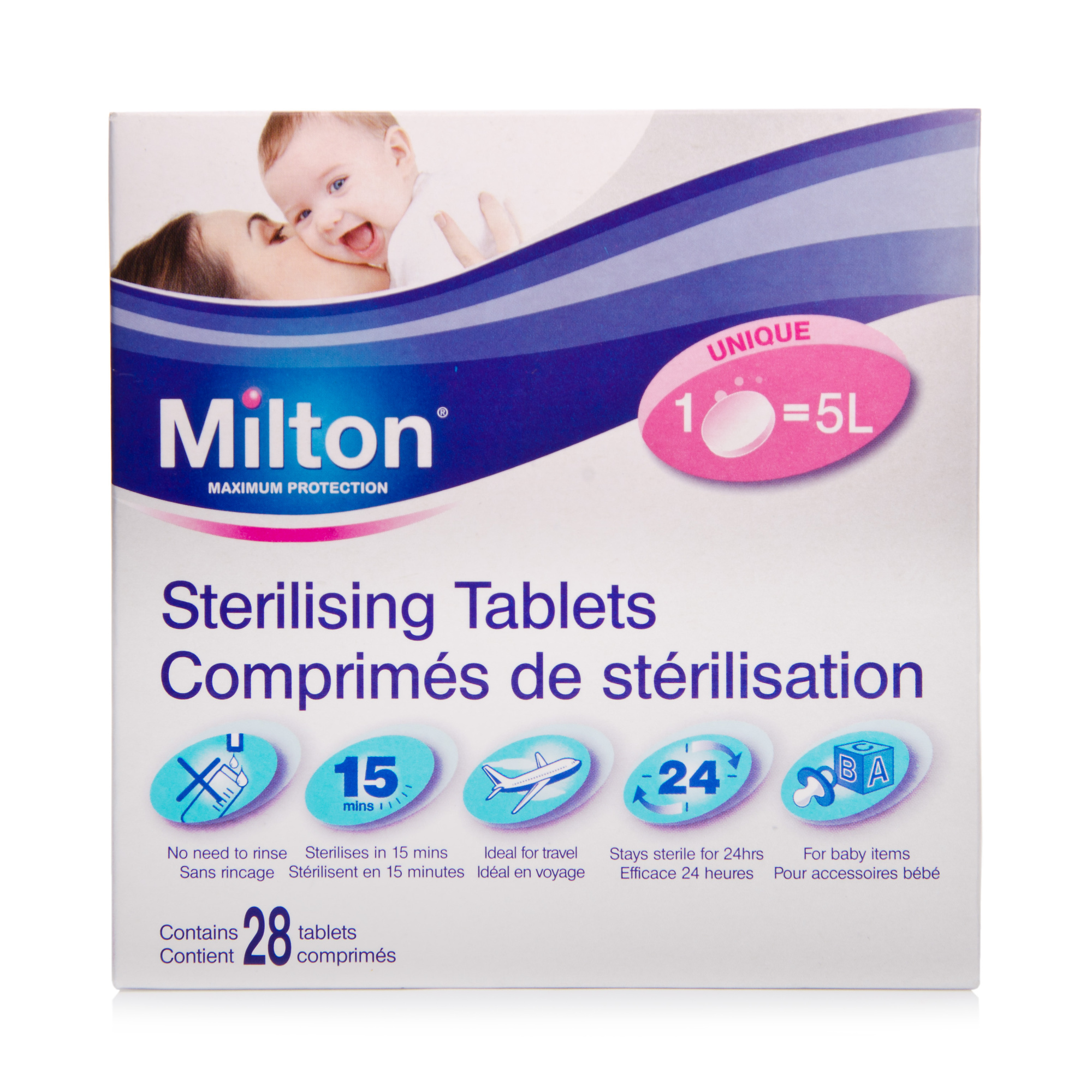 Milton sterilising tablets allow you to clean and sterilise quickly and easily. Milton sterilising tablets have been used in hospitals for many years now and are known as a simple and reliable method of cleaning. The tablets can be used to disinfect breast...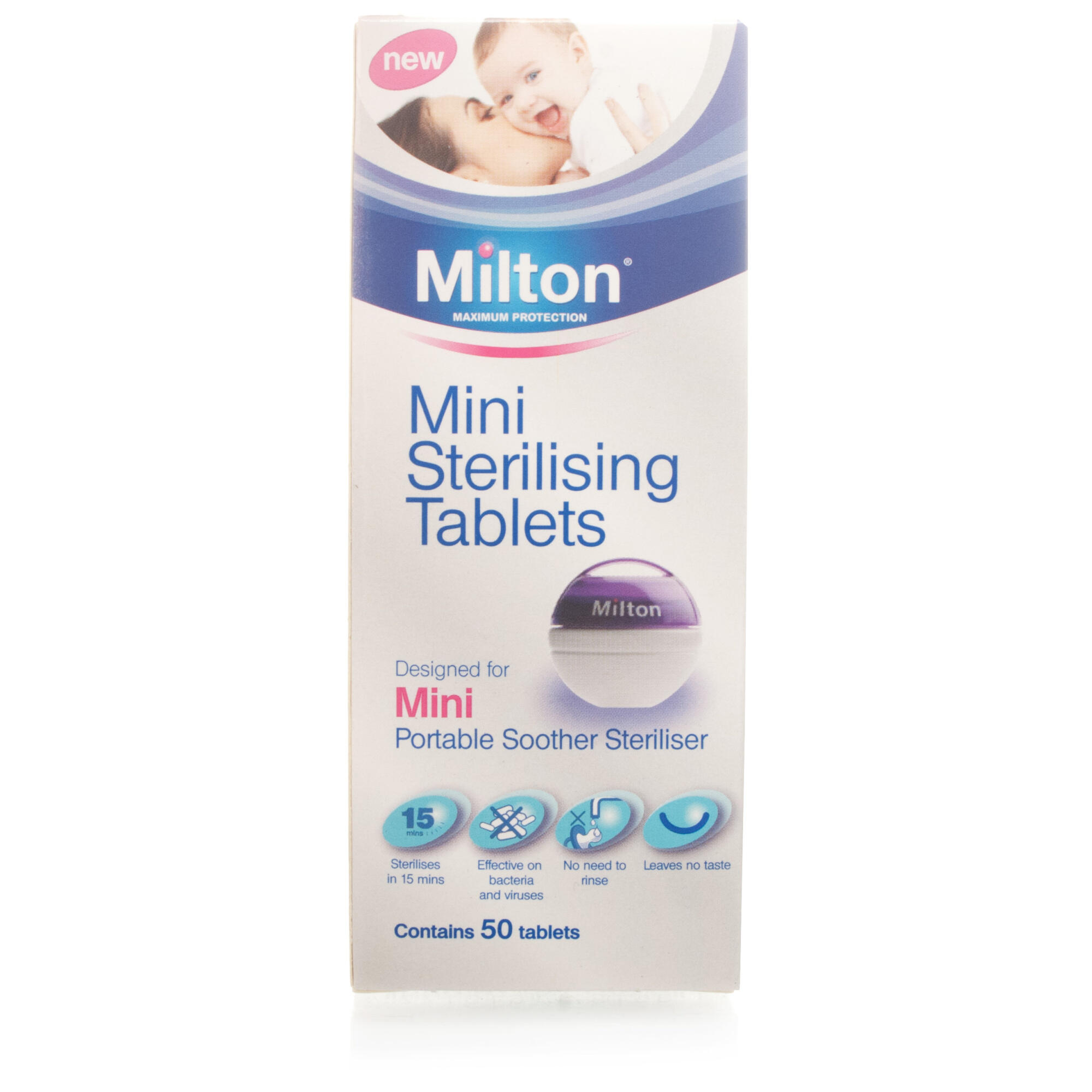 Milton mini steriliser tablets a sterilising solution specifically designed for use with milton mini portable soother steriliser. This dissolvable tablet will sterilise for up to 24 hours and its double concentration sterilises quickly so your baby's...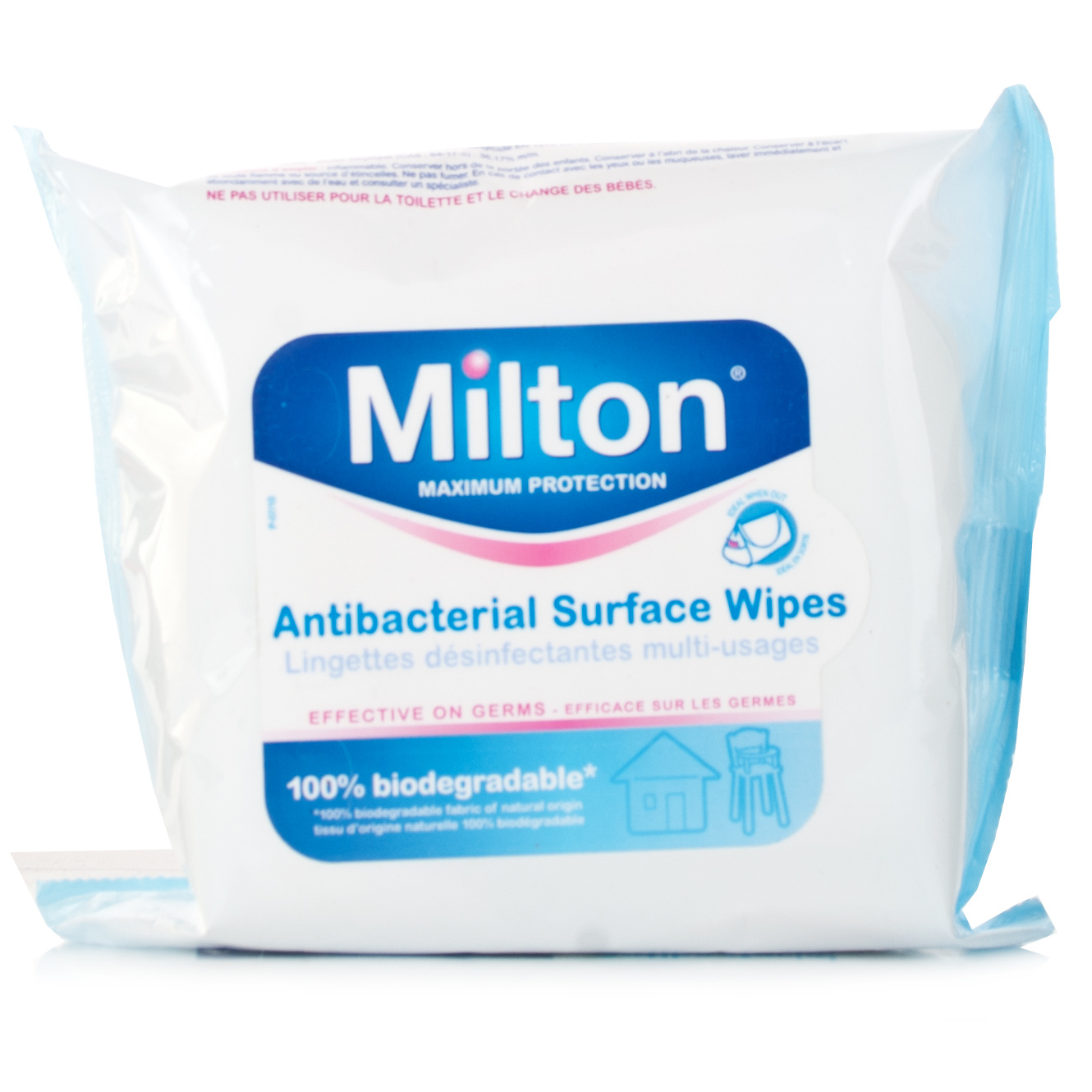 Milton antibacterial surface wipes offer only the best protection against germs for your surfaces. They are clinically proven to take effect against bacteria, such as e.coli, shigella, salmonella, while also protecting against rotavirus and candida albicans...