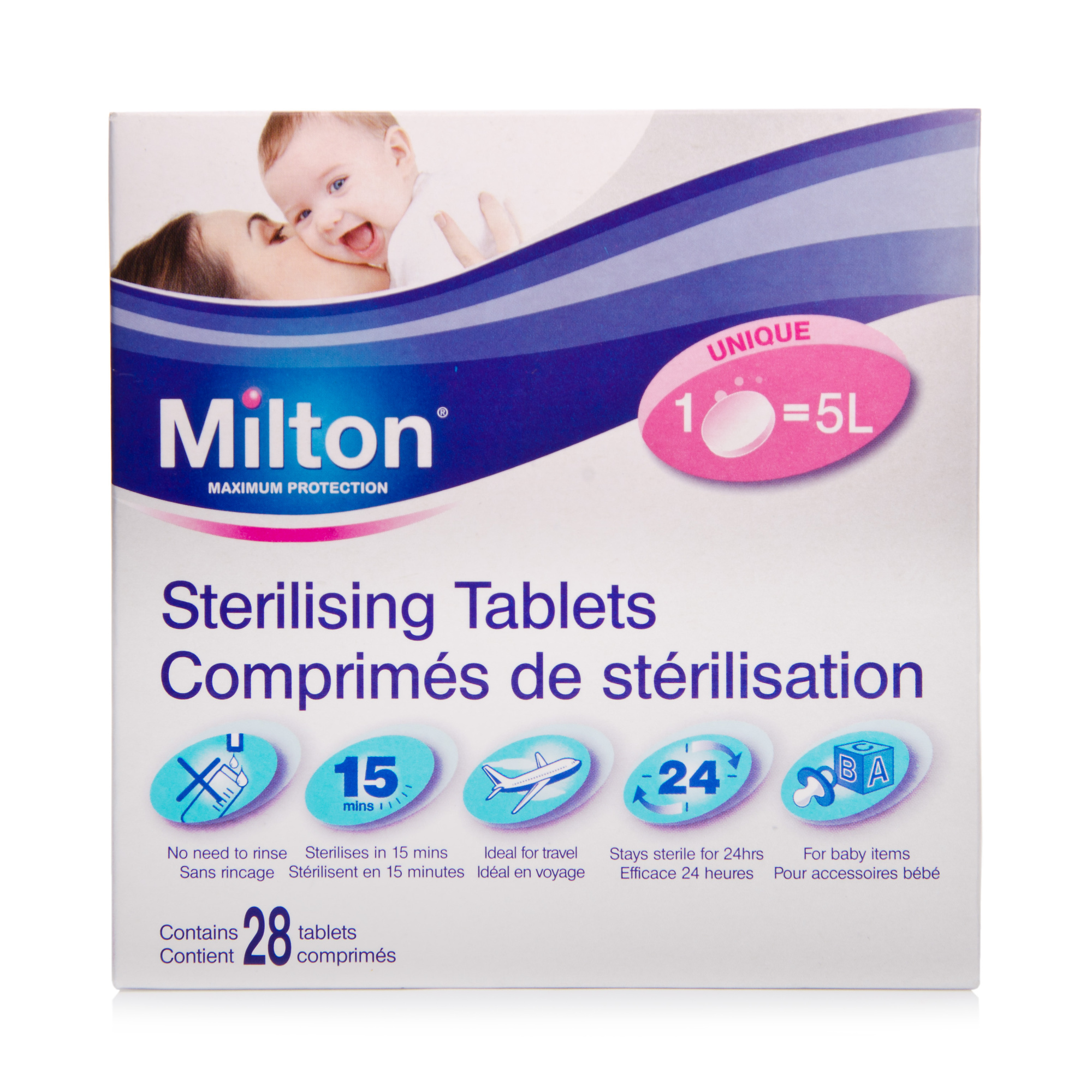 Milton sterilising tablets allow you to clean and sterilise quickly and easily. Milton sterilising tablets have been used in hospitals for many years now and are known as a simple and reliable method of cleaning. The tablets can be used to disinfect breast...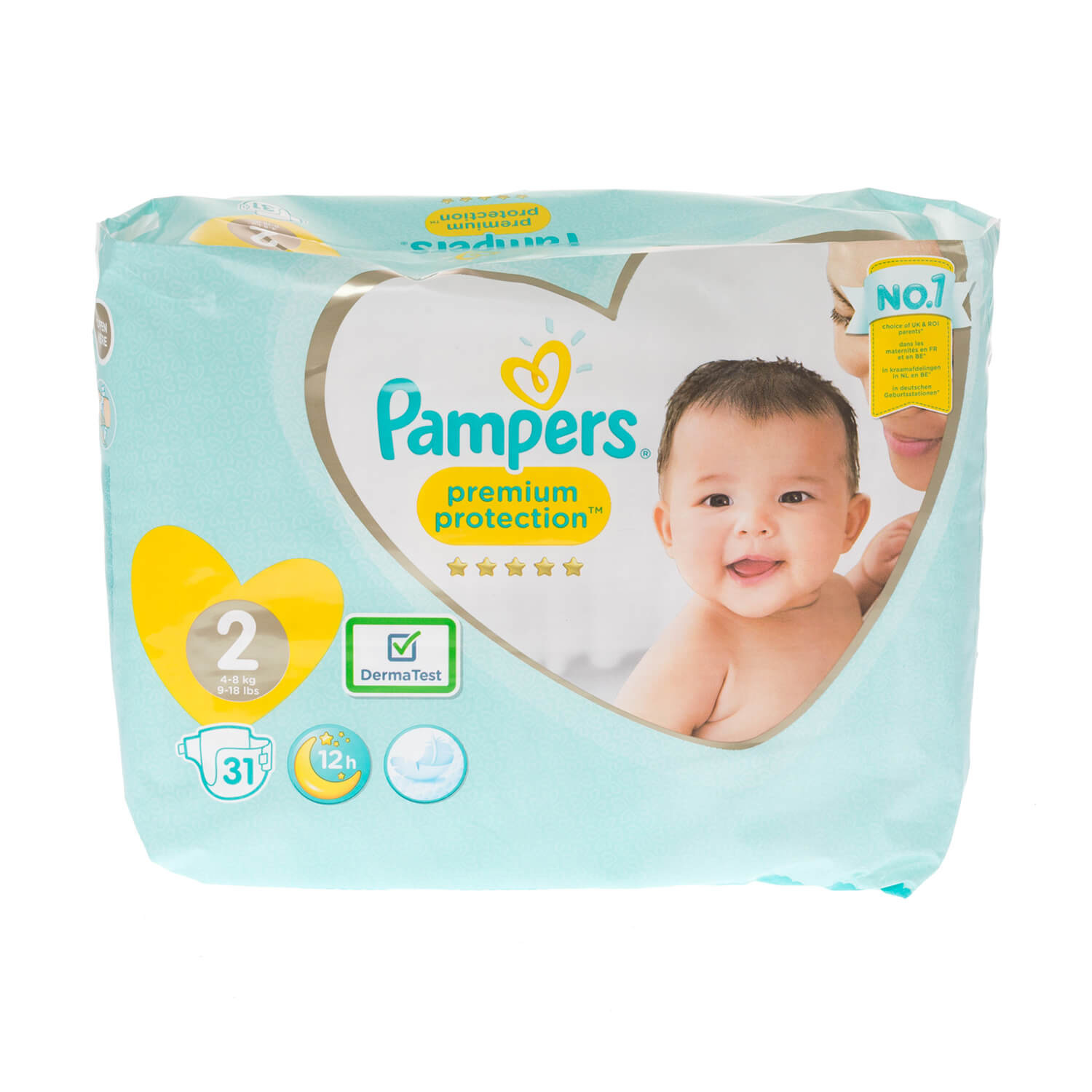 Pampers new baby nappies now have a longer absorption patch that gives your baby added protection at the back, to quickly draw wetness and runny poo away from your baby's precious skin, as well as the unique absorb away layertm. With the pampers premium...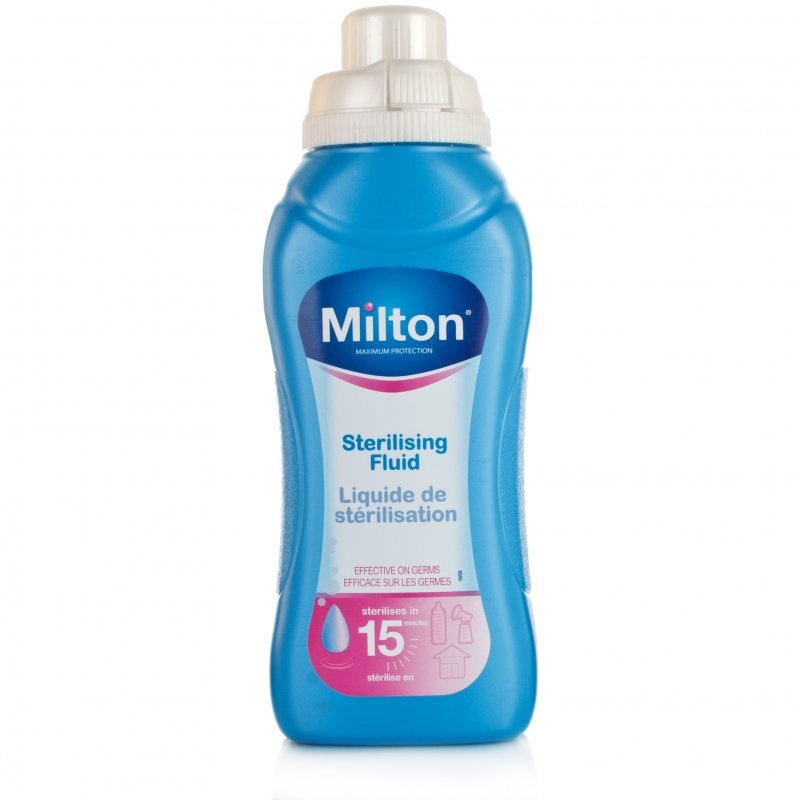 Milton sterilising fluid has been expertly designed to keep all your breastfeeding equipment sterile so you don't have to worry about your baby's health. From bottles to pumps, milton sterilising fluid is clinically proven to eradicate 99.9% of germs,...