Dr brown's microwave steam steriliser bags quickly and effectively sterilise parts from dr brown's baby bottles, eliminating 99.9% of most household bacteria and germs. Designed to fit all dr brown's baby bottles and parts. Easy to use and ideal for travelling....
Key features safely steam sterilises 6 bottles in just 12 minutes compatible with all dr brown's bottles and some other brands one button operation automatically shuts off when cycle is complete cord storage on underside includes tongs and measuring cup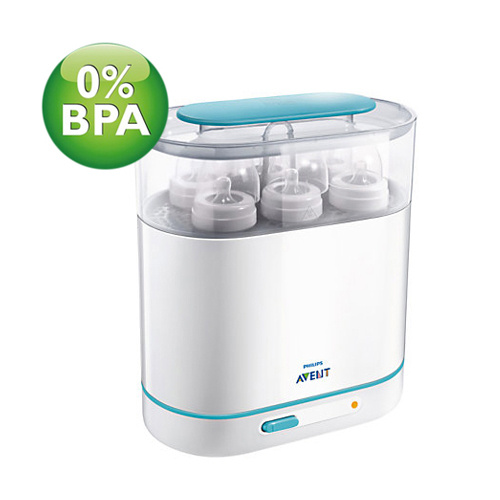 This versatile steriliser has three sizes allowing it to be adjusted to suit your needs small at its most compact, ideal for sterilising accessories such as soothers and teats. Medium perfect for breast pumps or toddler feeding such as plates, bowls,...