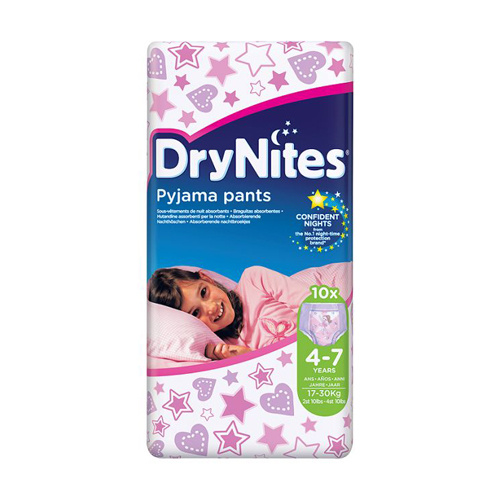 Drynites pyjama pants help children to manage the bedwetting phase by providing unbeatable overnight protection meaning a better night's sleep for your child and for you too. And because they're discreet and underwear like, children can feel more confident...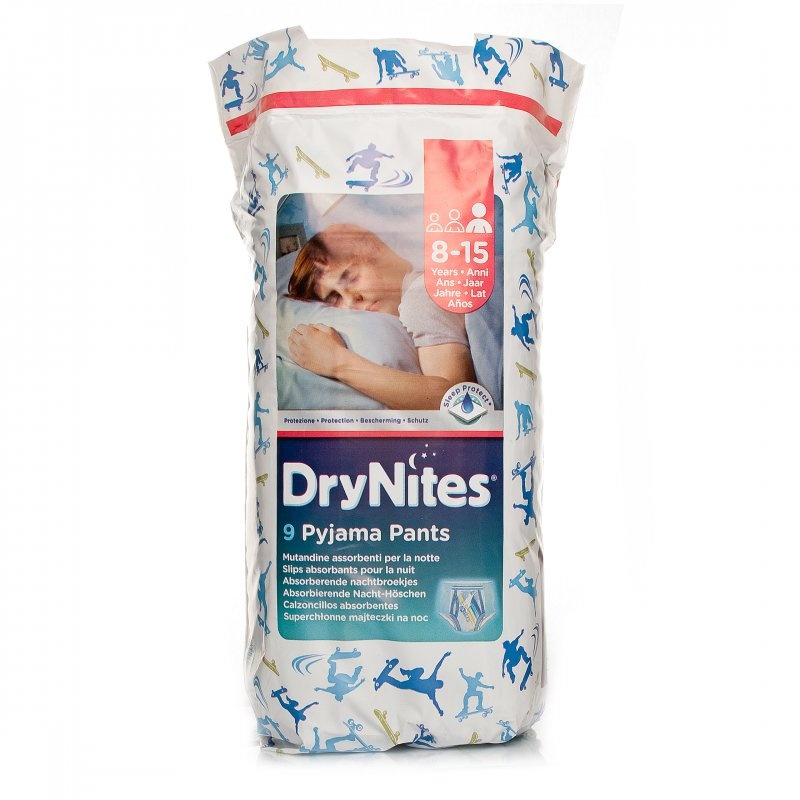 Huggies drynites pyjama pants boys 8 15 years are just like normal underwear, but provide your child with ultimate night time comfort and protection. They are super discreet and soft for a snug and comfortable fit, with a thin and super absorbent pad...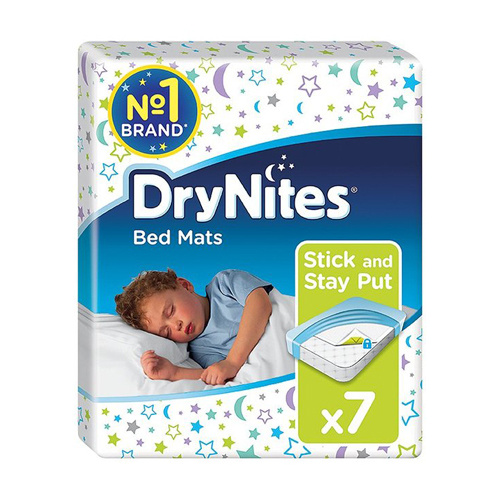 Huggies drynites bed mats are a disposable, thin cotton feel sheet approximately 78cm x 88cm, which fit across the width of your little one's mattress under the bed sheet, with the new peel off adhesive back sheet secures the bed mat to a mattress, to...