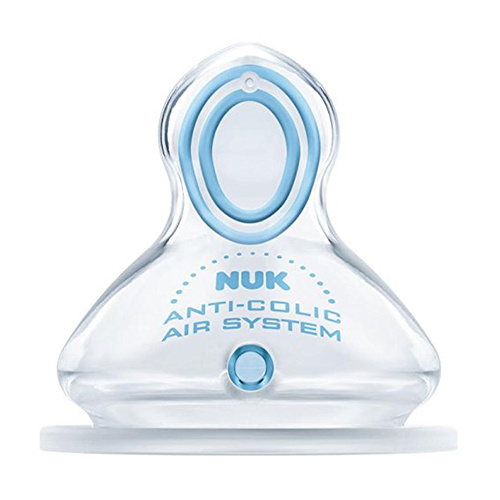 The first choice teats replicate a mother's nipple during breastfeeding. The extra soft tip easily takes on different shapes whilst also promoting the development of the mouth, lips and tongue. The orthodontic nuk shape, combined with the nuk first choice...
The unique internal green vent system continues to create 100% vacuum free feeding, which is clinically proven to help reduce wind related colic. This is what makes 9 out of 10 healthcare professionals recommend dr brown's for the relief of wind related...
Dr. Brown's options range grows with the needs of your baby and offers health benefits whether your little one is experiencing feeding challenges or not. The unique design of the bottles internal vent system creates a 100% vacuum free environment, which...