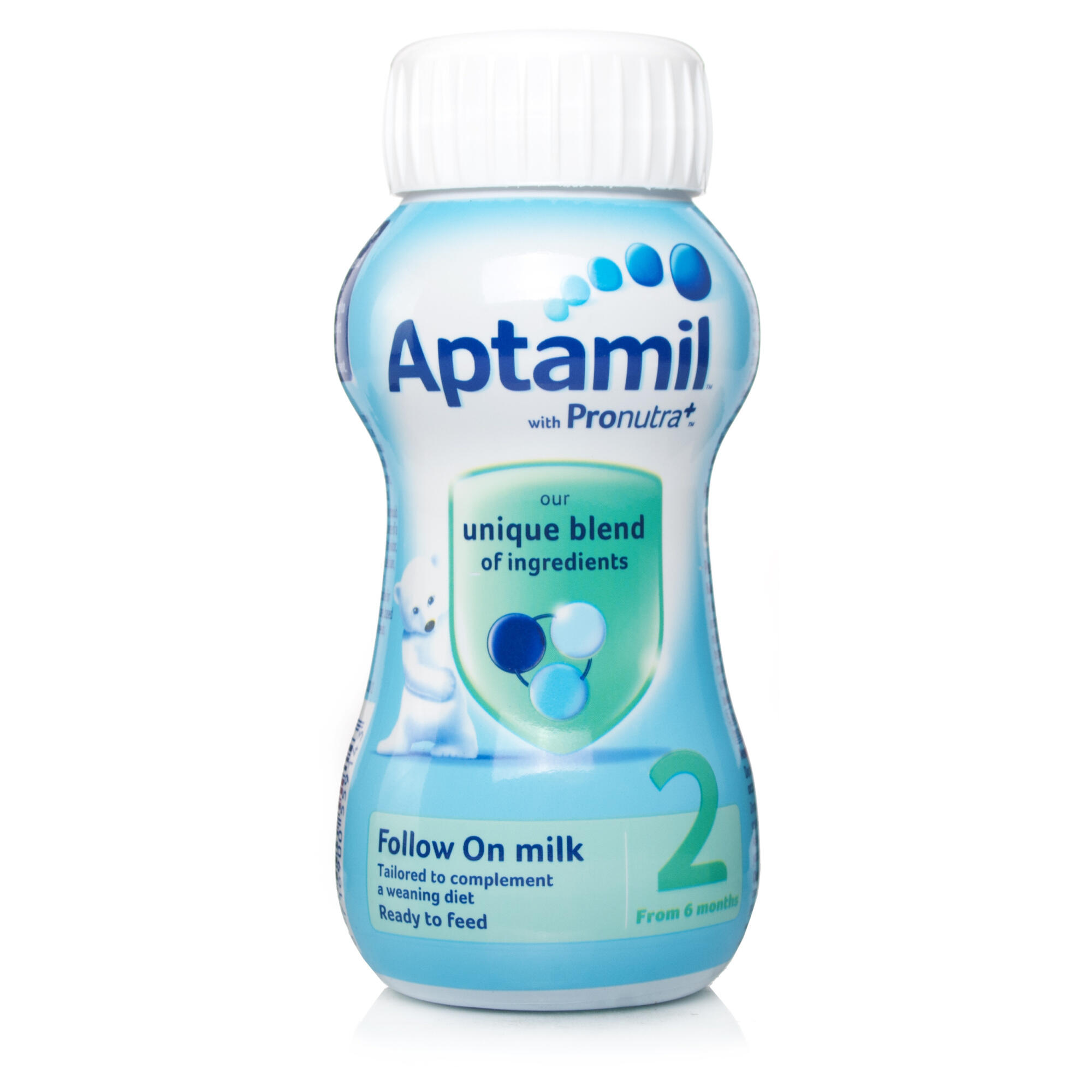 Aptamil ready to feed follow on milk can be used as a main drink, or as a part of a weaning diet from 6 months. This formula contains a unique blend of nutrients in an advanced formula to help your baby's normal cognitive development. Health benefits...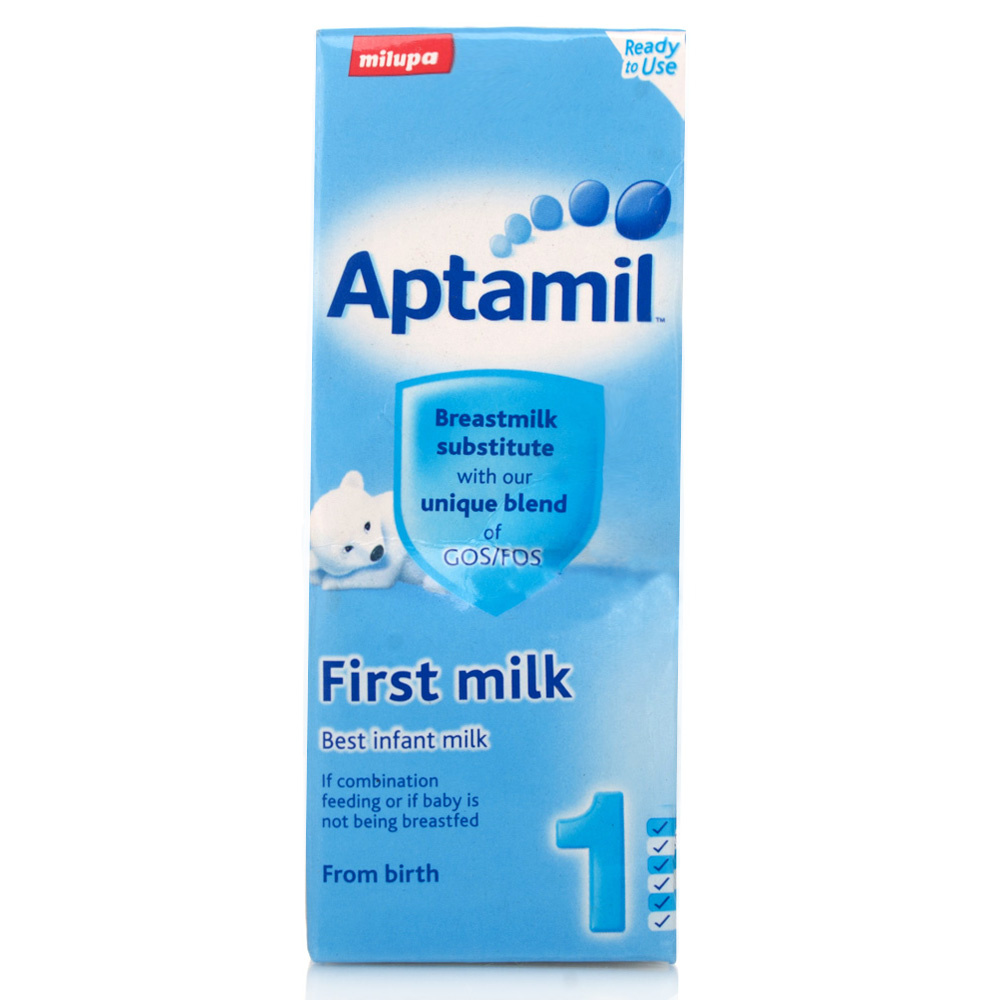 Aptamil ready to feed first milk 12 pack is a multipack of ready to feed formulas. This product takes inspiration from the benefits of nature to develop a unique formula, helping your baby get the nutrition he or she needs at every stage of development....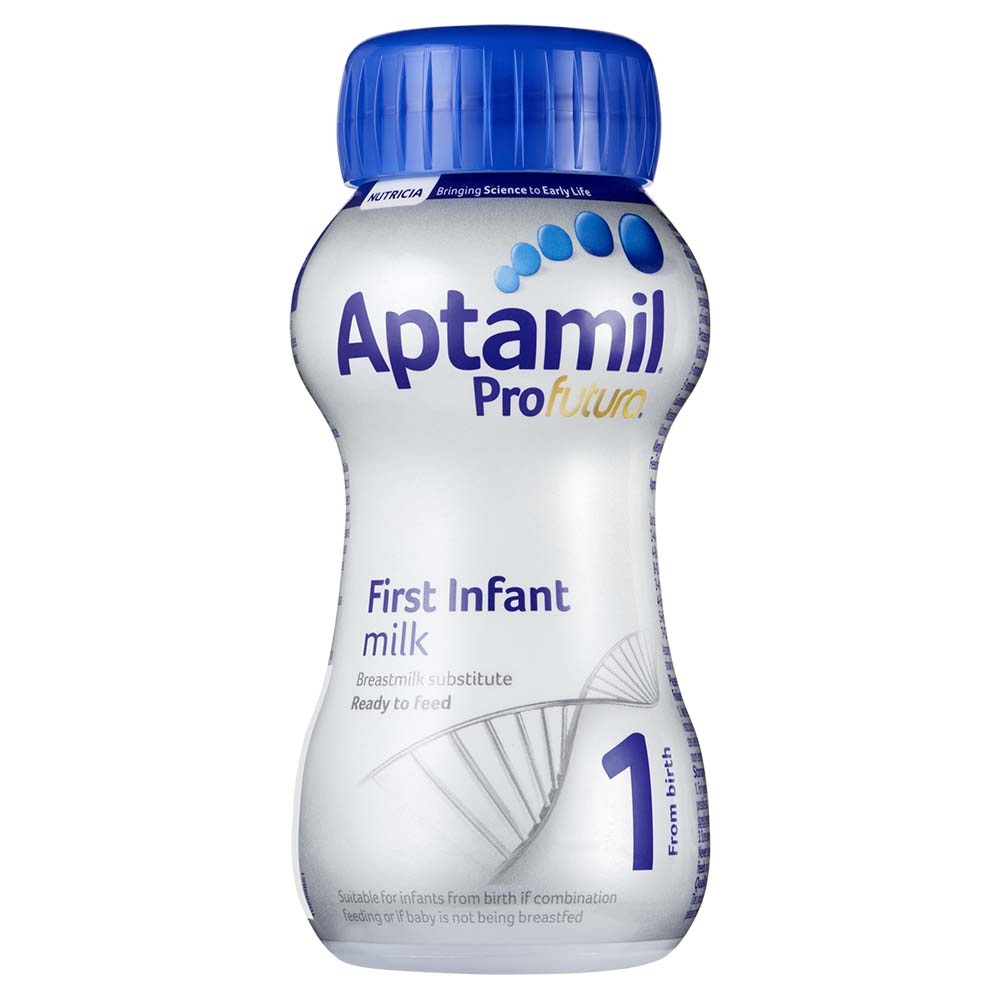 Ideal for use on the go, this breast milk substitute is suitable for use from birth. Its patented formula contains a nutritious blend of vitamins and minerals, ensuring your little one gets the best possible start in life. Product features nutritionally...