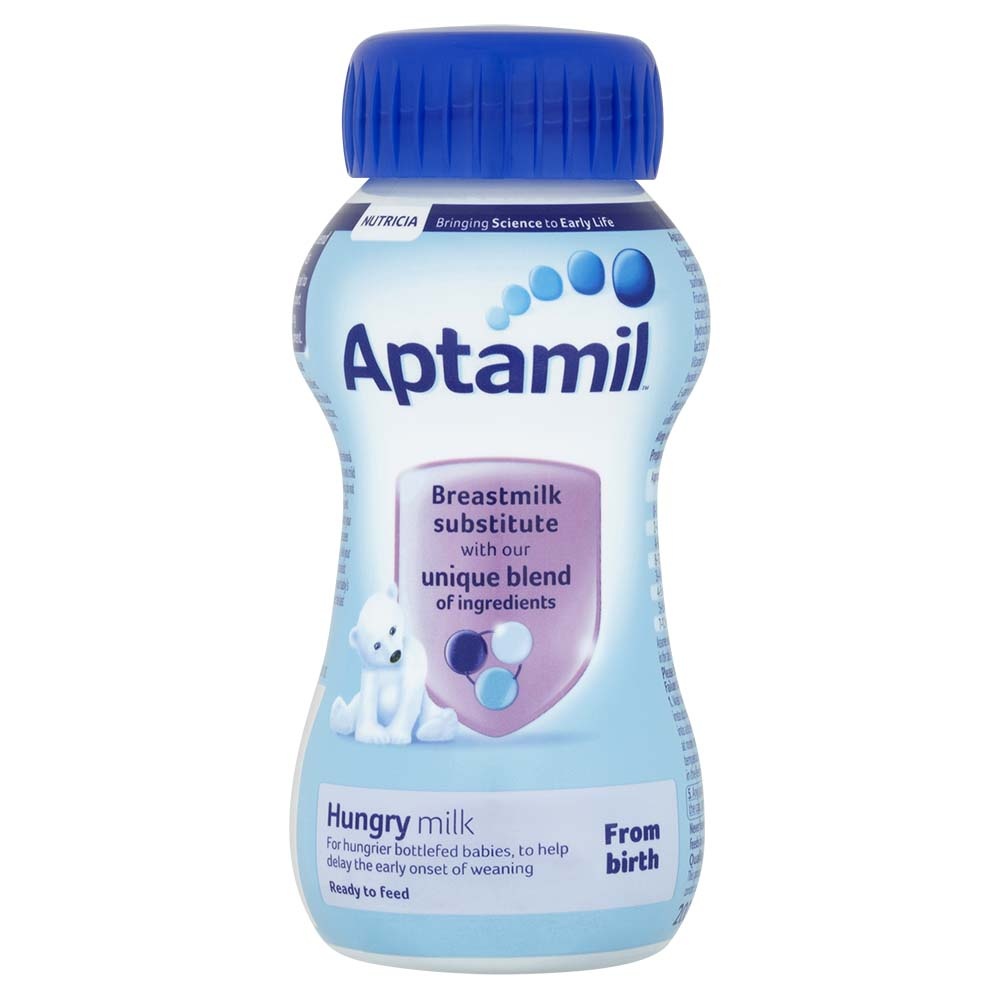 Aptamil ready to feed extra hungry milk contains a unique blend of ingredients to give hungrier babies the nutrition they need to develop. It can be used in combination to breast milk or on its own if your baby is not being breastfed. Key benefits ready...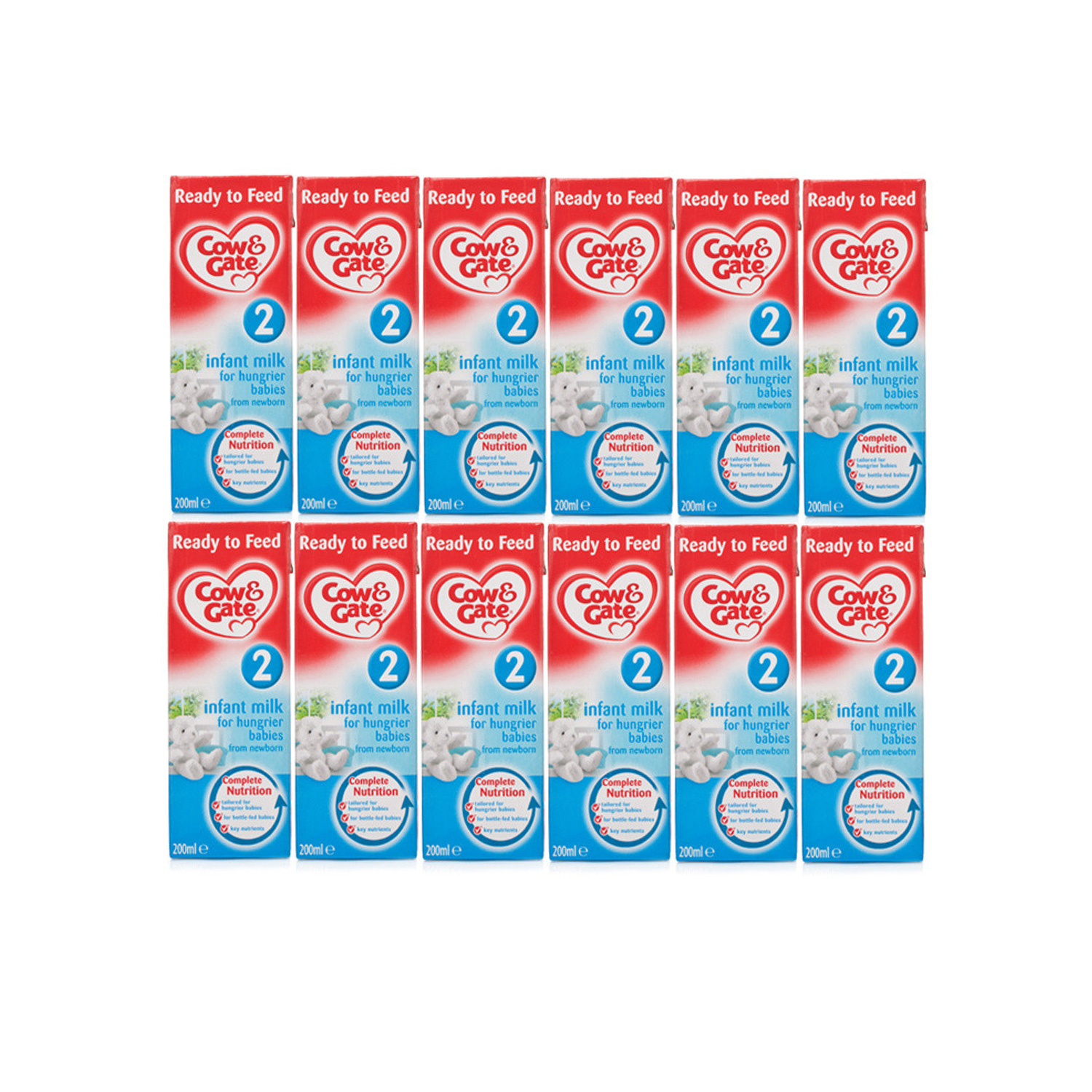 Cow gate stage 2 hungrier baby milk ready to feed milk 12 pack 200ml x 12 growing babies and toddlers need the right balance of vitamins and nutrients to grow up happy and healthy. That's why cow gate milks and foods have been specially tailored to give...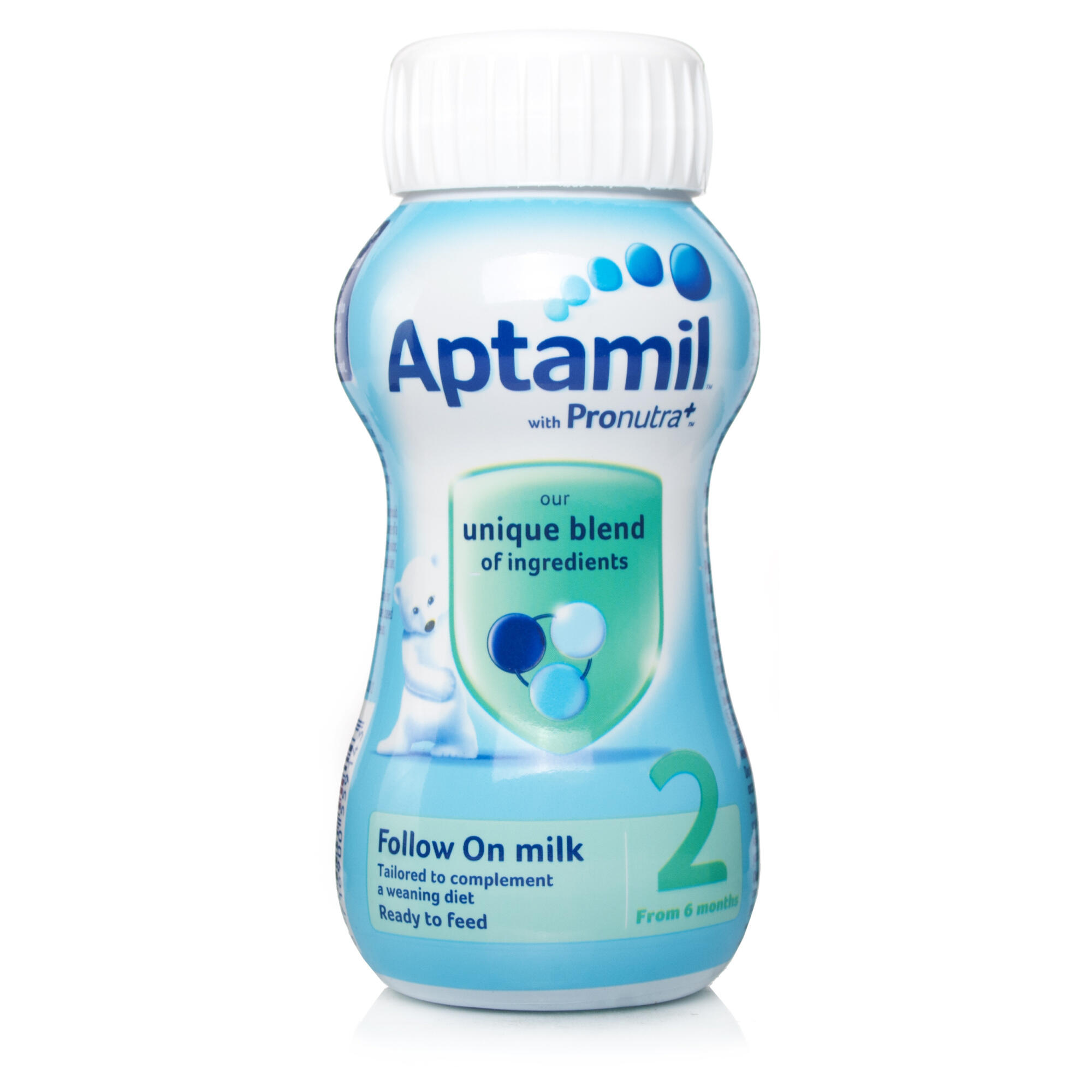 Aptamil ready to feed follow on milk can be used as a main drink, or as a part of a weaning diet from 6 months. This formula contains a unique blend of nutrients in an advanced formula to help your baby's normal cognitive development. Health benefits...