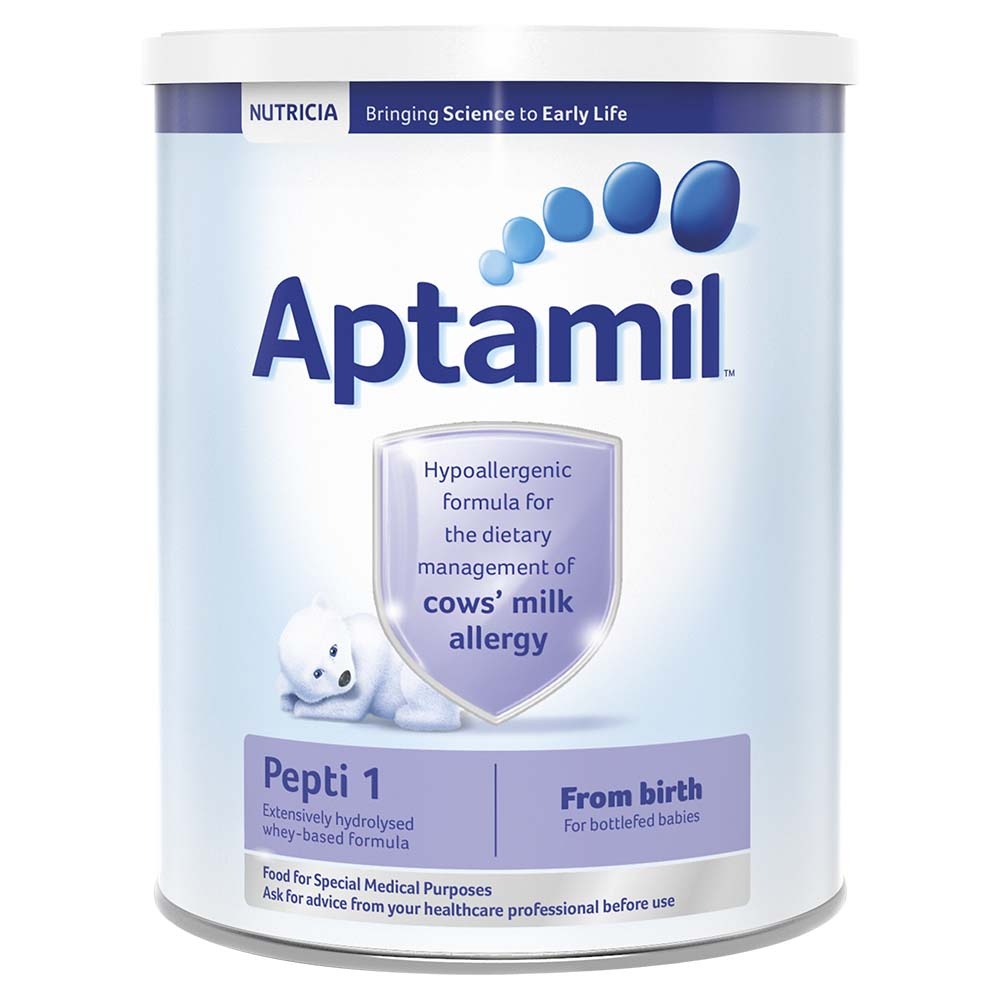 Aptamil pepti 1 milk powder is a hypoallergenic formula made specially for babies who are allergic to cow's milk. Safer alternative aptamil pepti milk powder has a similar composition to standard infant milk formulas, but the protein has been broken down...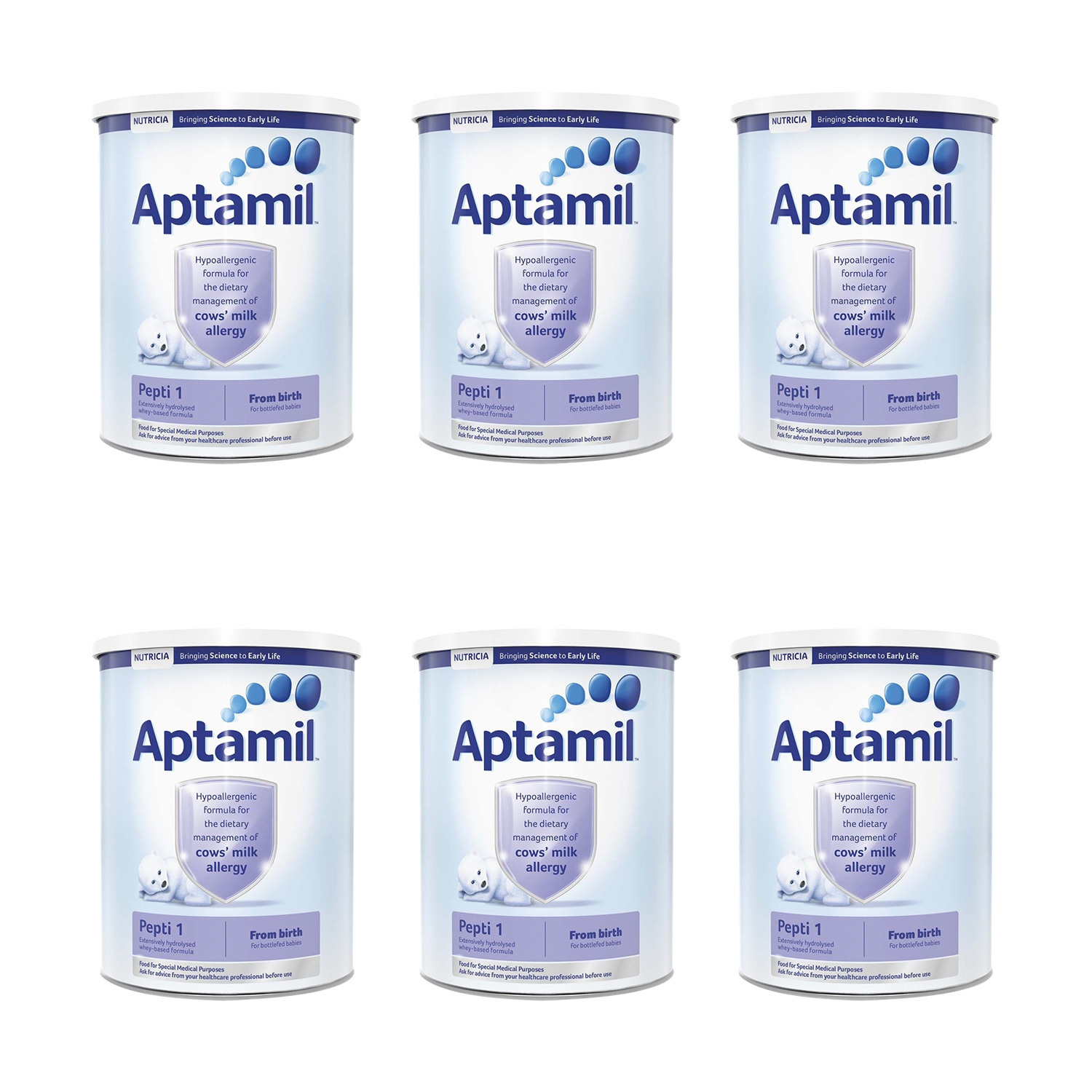 Aptamil 1 pepti milk powder six pack is a multipack of hypoallergenic formulas. These do not contain cow's milk and are specially formulated for babies with cow's milk allergies. In this multipack you will get 6 tins of aptamil 1 pepti milk powder 800g...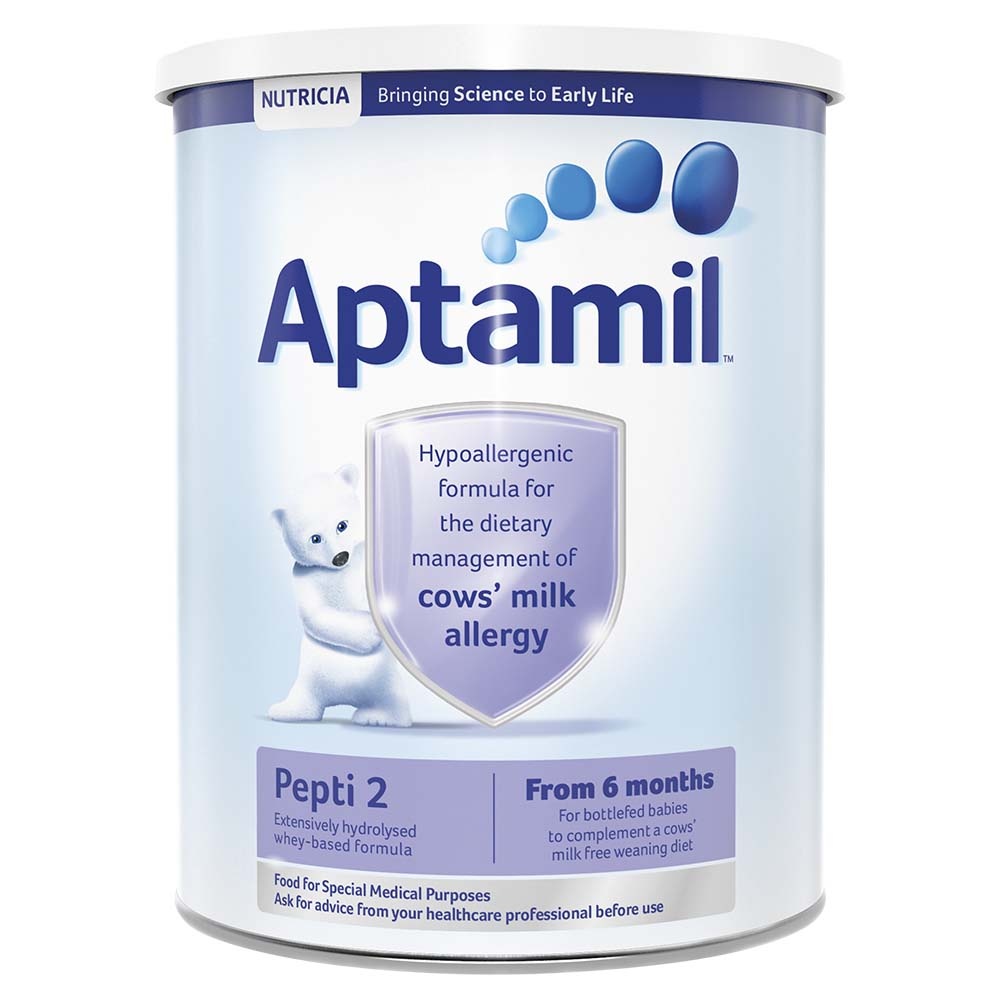 Aptamil pepti 2 milk formula aptamil pepti 2 milk formula is nutritionally tailored to support a weaning diet free from cow's milk. This formula is suitable for bottle feeding babies from 6 months onwards and is developed with a hypoallergenic formula...