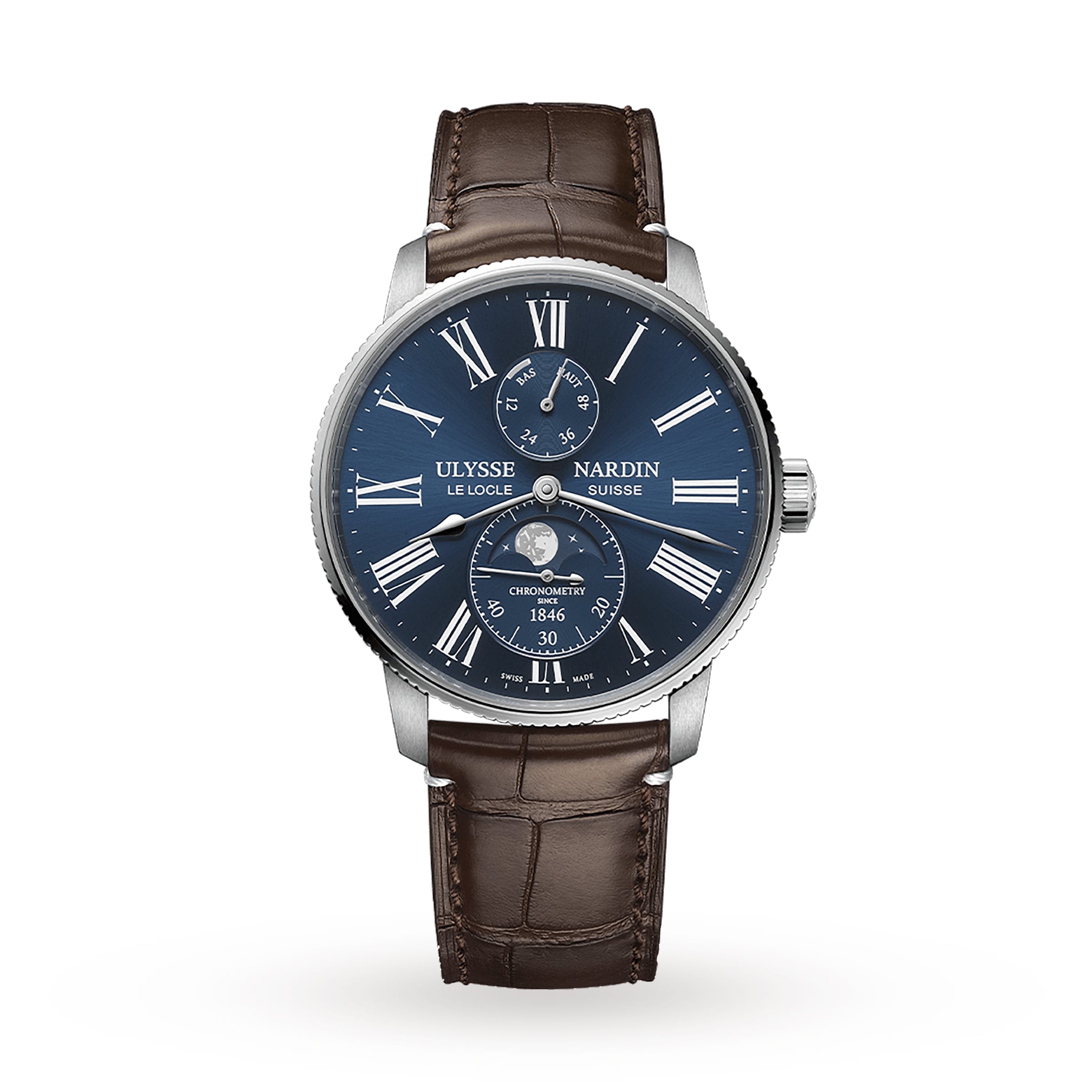 Paying tribute to ulysse nardin's rich history with the sea, the marine collection has been designed to offer the ultimate expression of technical performance and beautiful design'. '.strtoupper('t')orpilleur moonphase 42mm is limited edition of 300 pieces...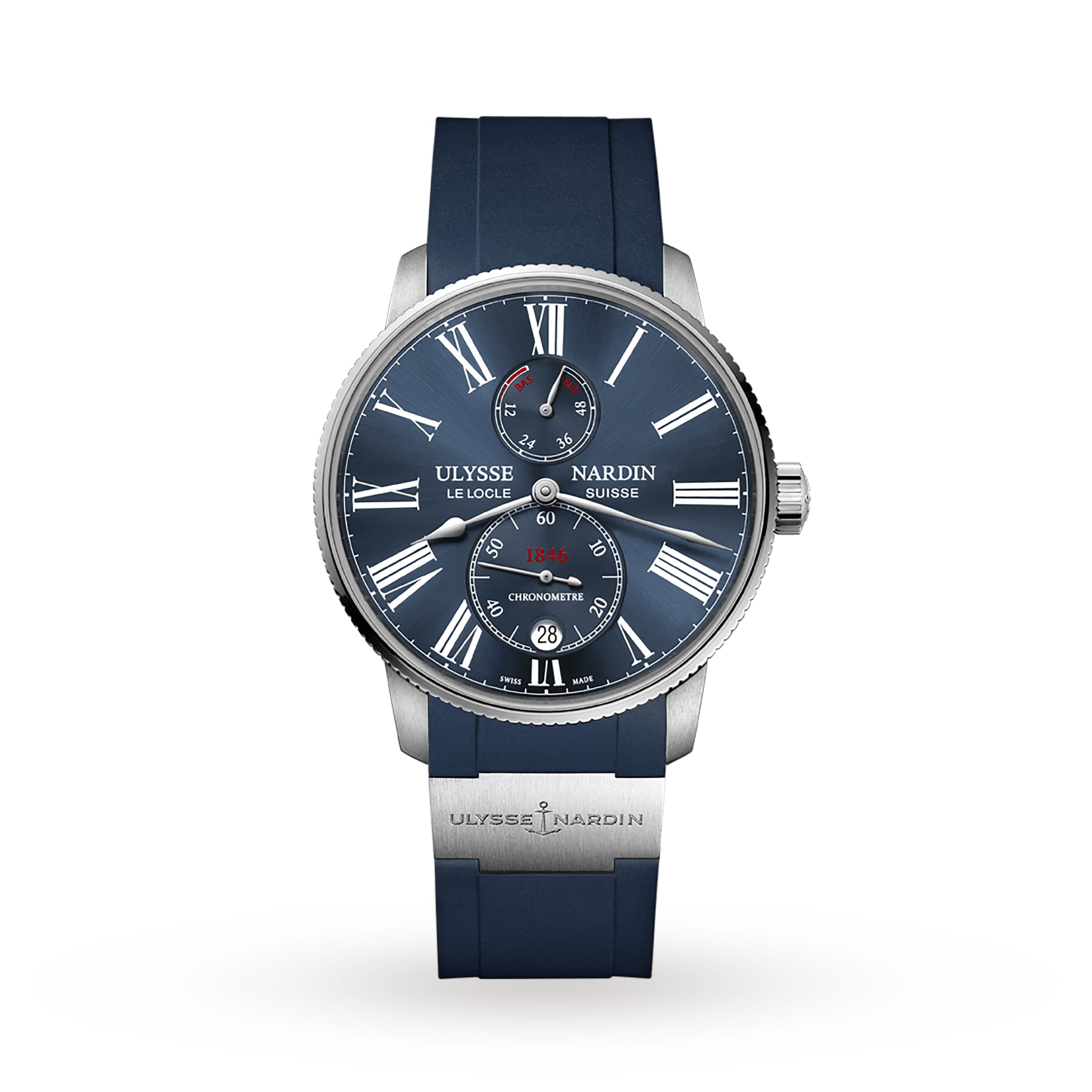 Embracing the very latest timekeeping innovations, the ulysse nardin marine chronograph collection is the epitome of premium watchmaking, bringing together pioneering technology and truly stunning aesthetics'. '.strtoupper('p')resented on a blue rubber...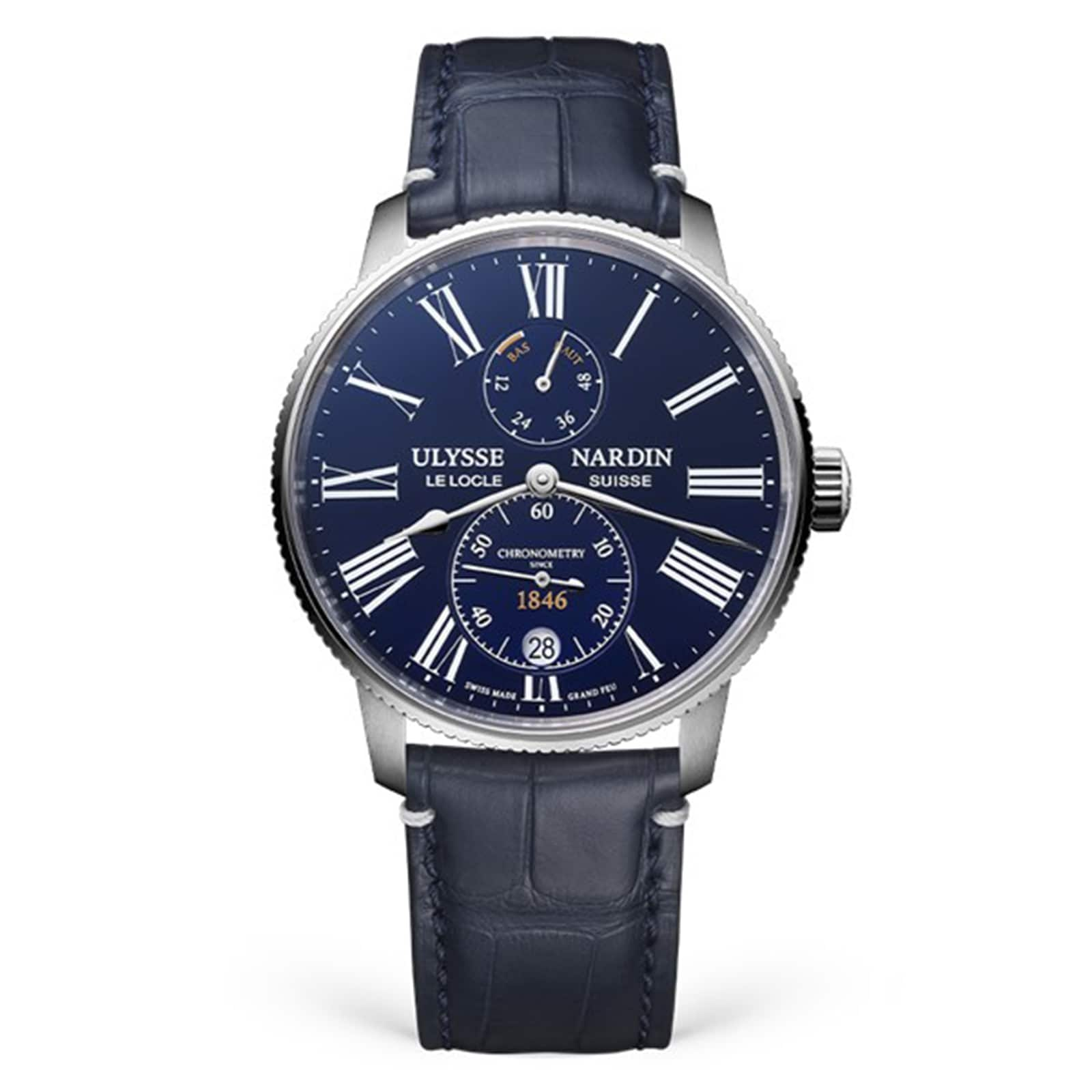 Since 1846 ulysse nardin has been the reference in marine instruments, an authority in nautical timekeeping precision'. '.strtoupper('t')he marine torpilleur timepieces take their name from torpedo ships, small and very agile old vessels used in the 19th...