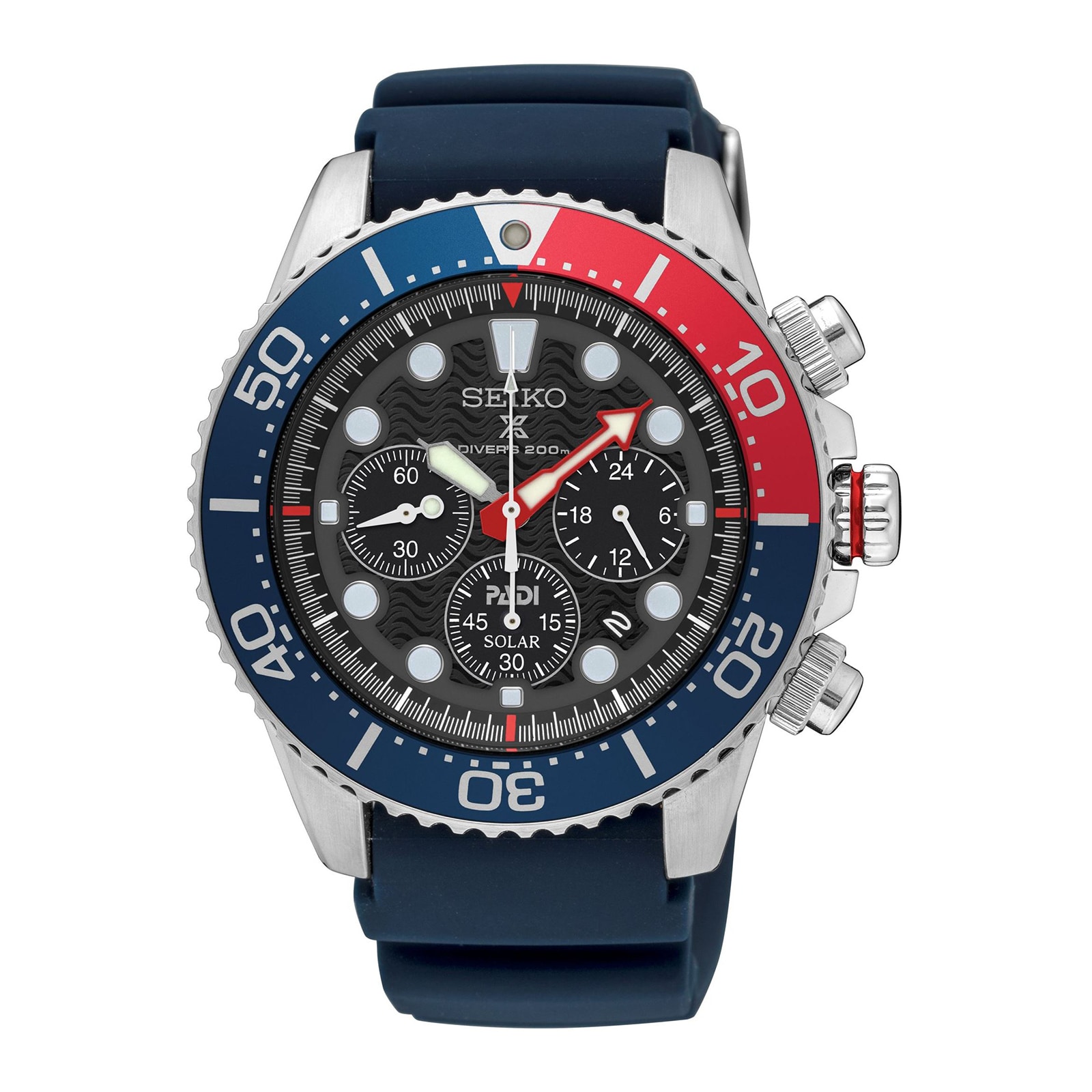 Seiko prospex watches are designed for sports lovers and adventure seekers whether in the water, in the sky or on land'. '.strtoupper('s')ince launching japan's first diver's watch in 1965, seiko's innovative technology has changed global dive watch standards'....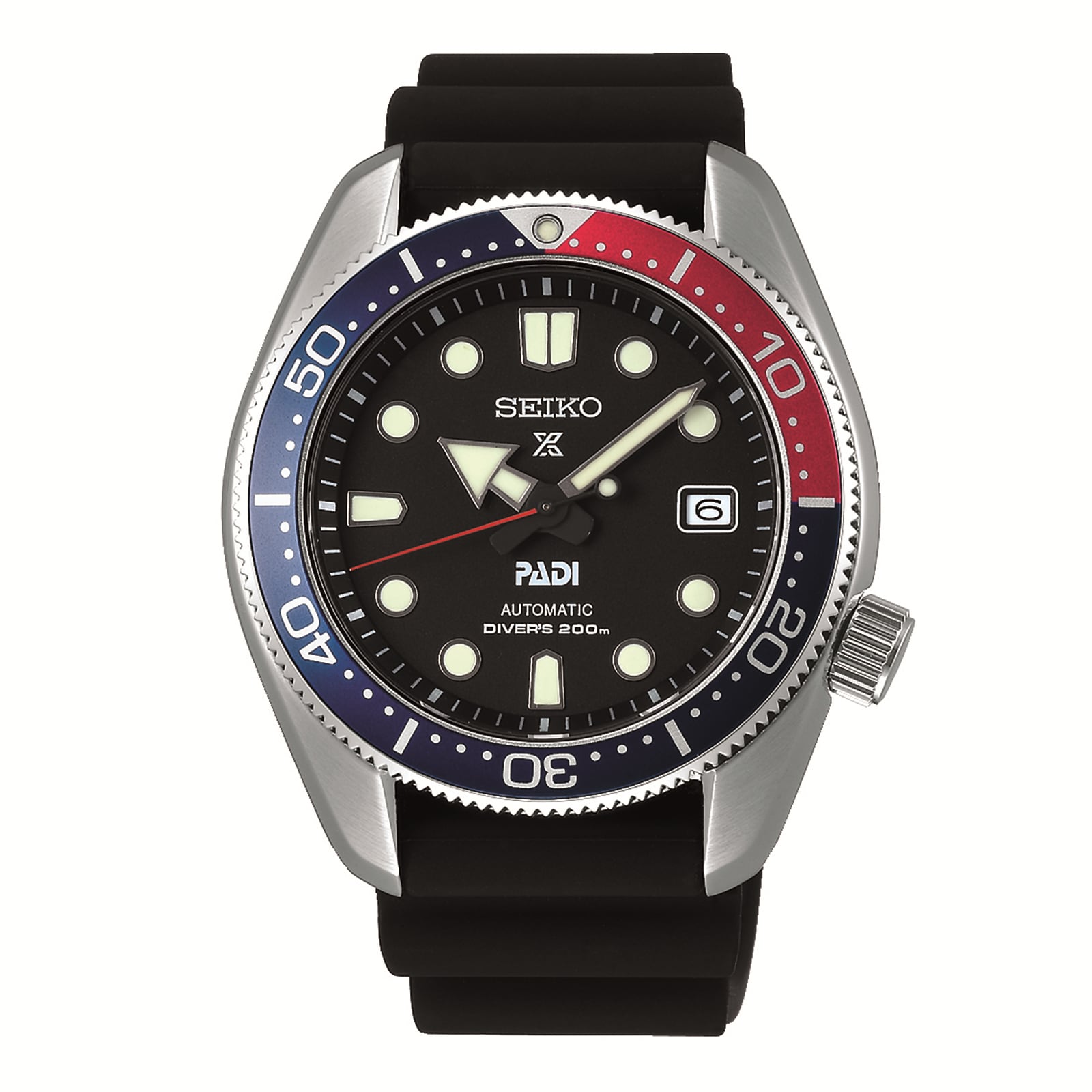 The padi timepiece collection is exclusive to seiko as the only global watch brand to design a range of professional diver's watches in official colours featuring the padi logo'. '.strtoupper('p')adi the professional association of diving instructors...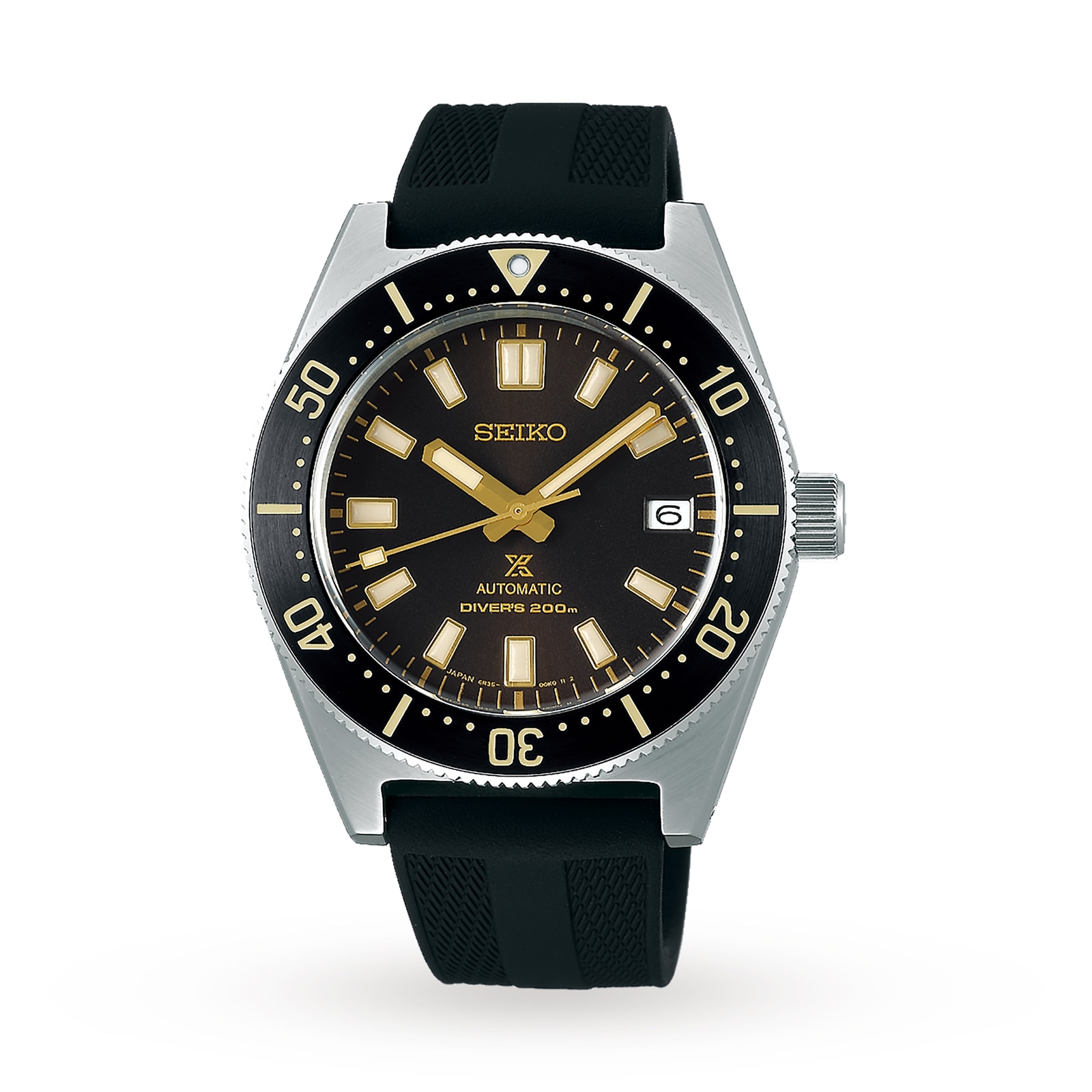 Prospex 1965 first japanese diver's re interpretation'. '.strtoupper('t')his specific design is inspired by the 1965 diver's watch the first 150m diving watch in japan'. '.strtoupper('u')pgraded from the original for increased comfort and higher visibility,...