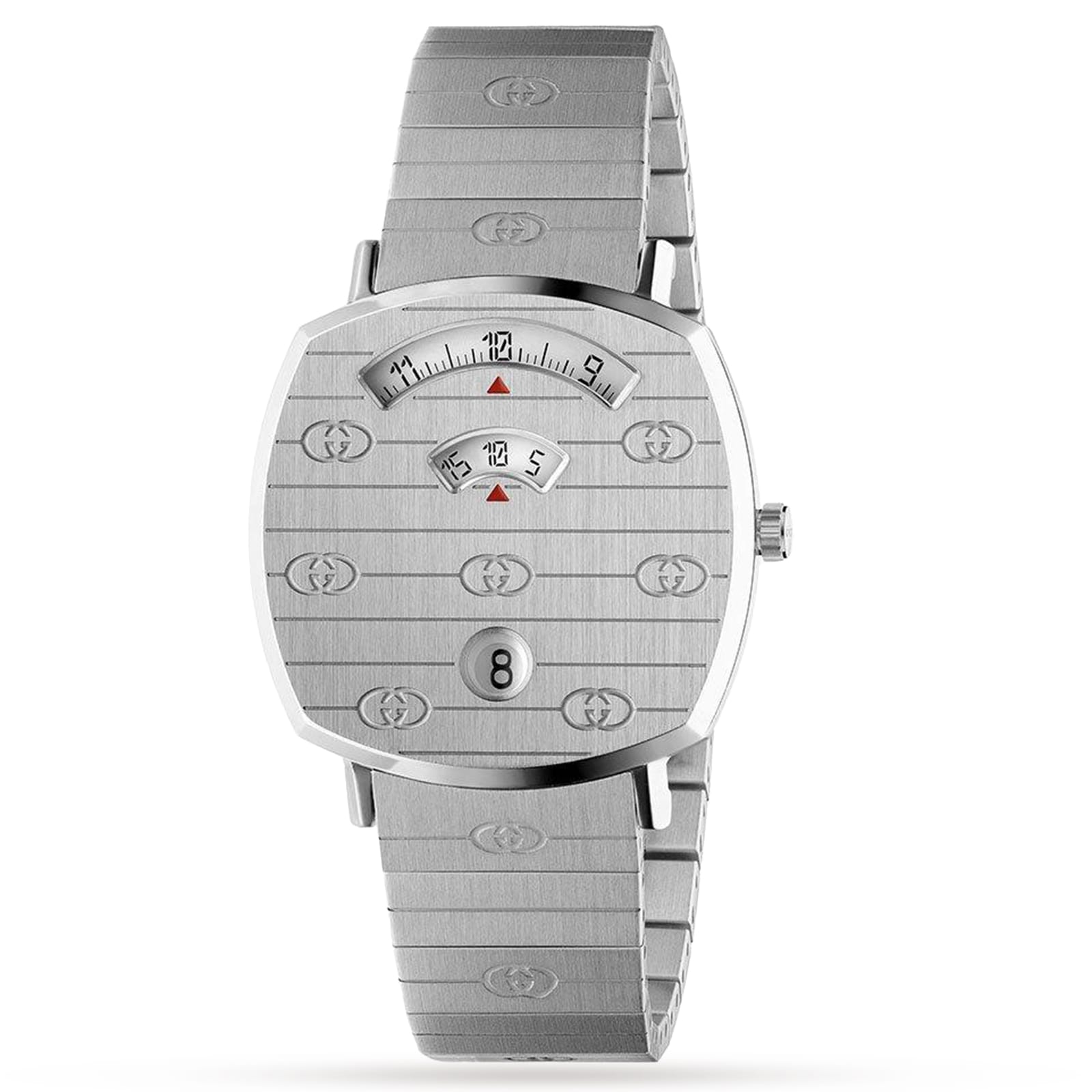 A clean, streamlined design that fits snugly around the wrist, the grip watch takes its inspiration from the world of skateboarding, its name recalling the way the rider's sneakers stick to the grip tape on a skateboard'. '.strtoupper('t')he stainless...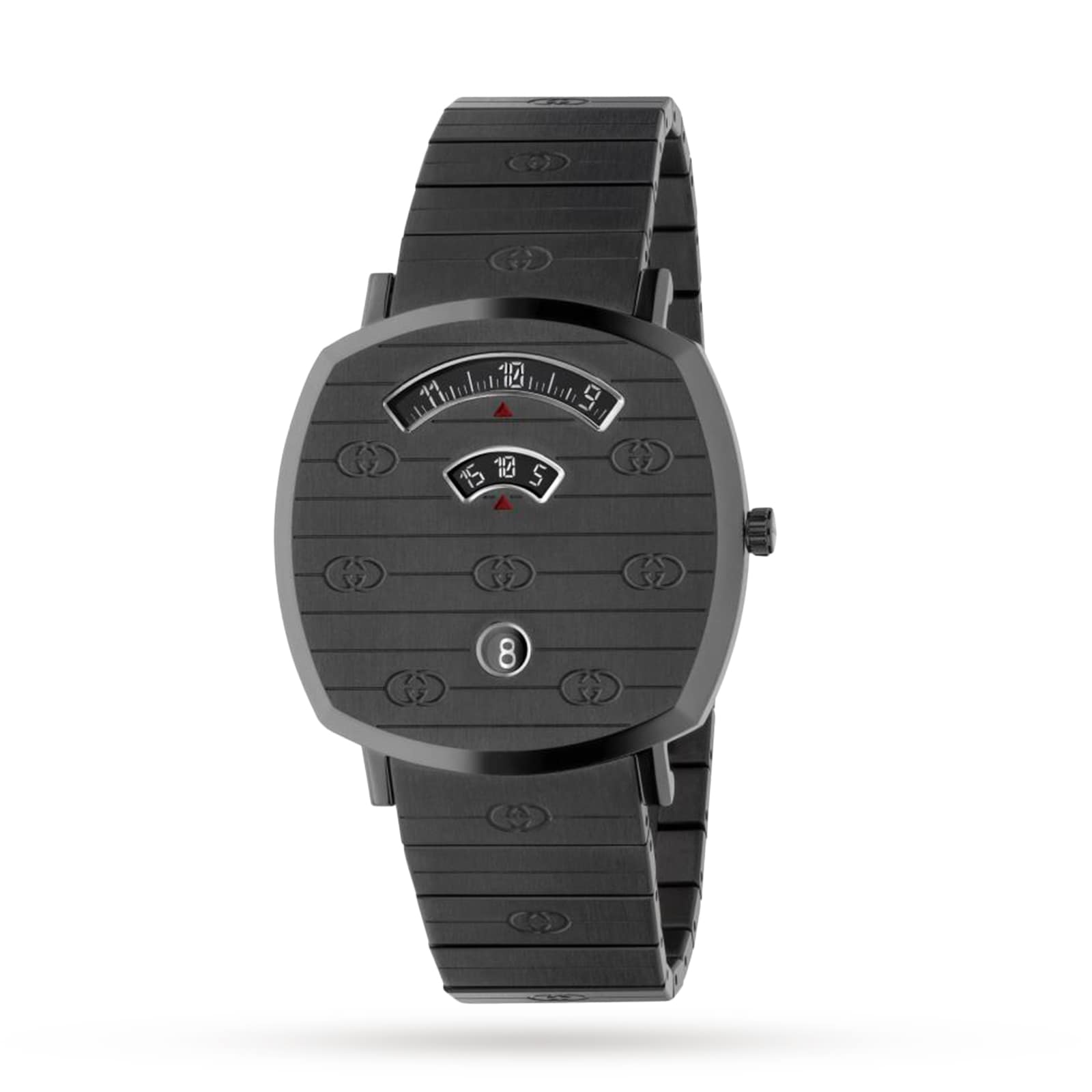 Founded in florence in 1921, gucci is one of the world's leading luxury fashion brands'. '.strtoupper('c')ombining timeless style and contemporary fashion in a unique way'. '.strtoupper('w')ith an incredible level of craftsmanship and an eye for detail,...
Gucci grip ya157410 is an amazing unisex watch'. '.strtoupper('c')ase material is stainless steel while the dial colour is silver'. '.strtoupper('t')he features of the watch include among others a date function'. '.strtoupper('i')n regards to the water...