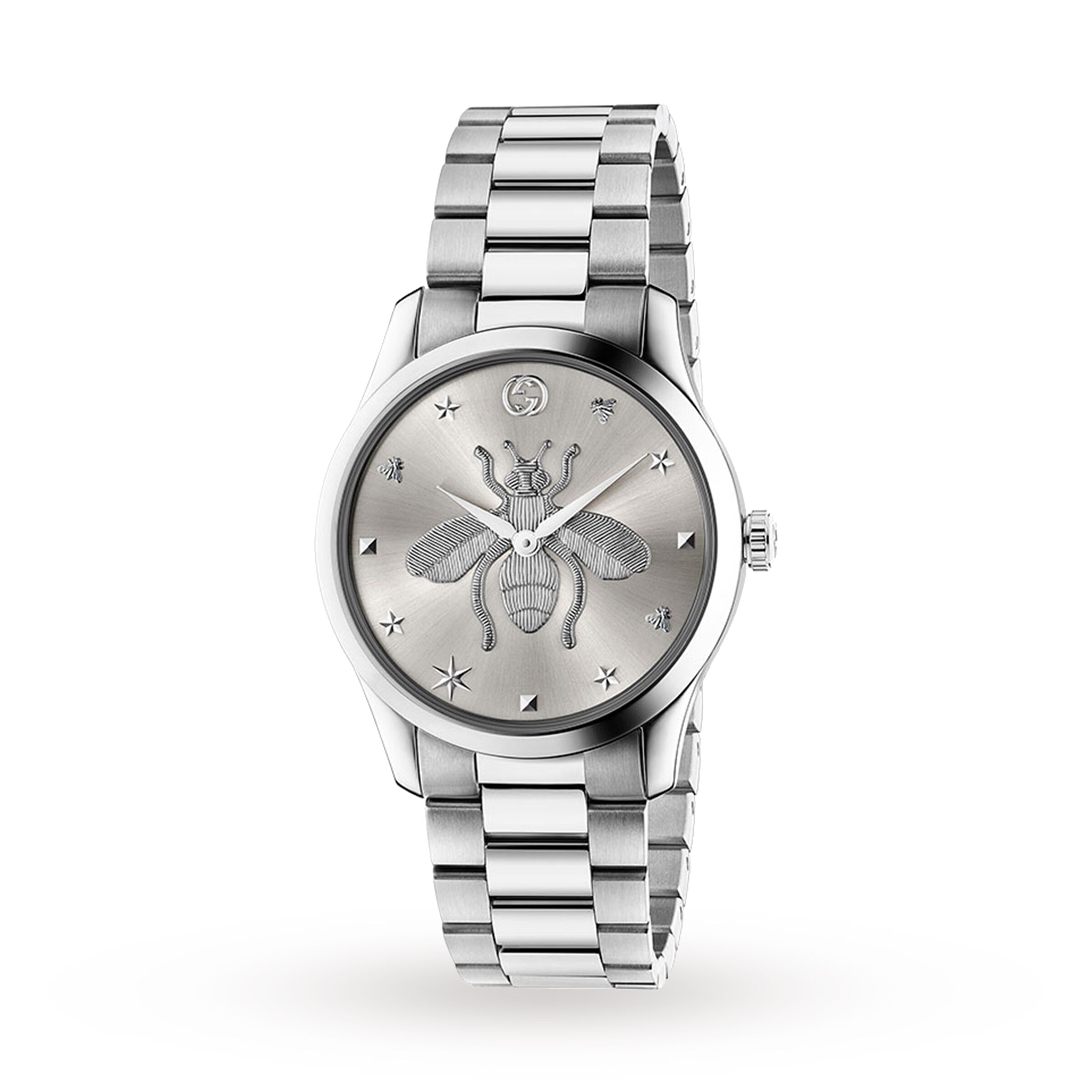 Established in 1921 by guccio gucci, florence, italy, gucci has become one of the world's leading luxury fashion designers'. '.strtoupper('w')ith thought provoking designs and incredible craftsmanship, gucci epitomises fine italian style, bringing you...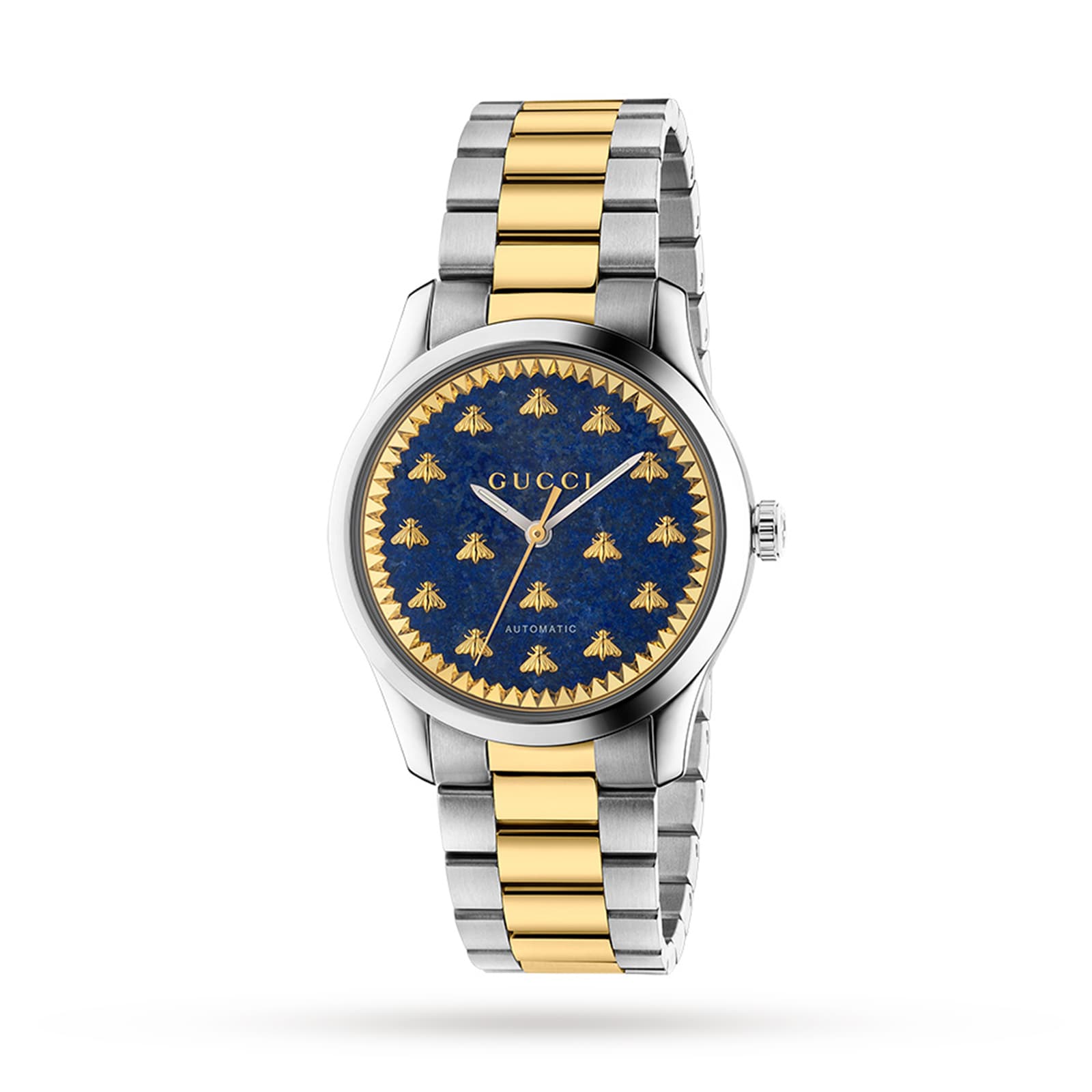 Modern and metropolitan, the g timeless collection offers a highly contemporary design'. '.strtoupper('a') variety of styles and variants are available, from the smaller feminine sizes to unisex medium and large.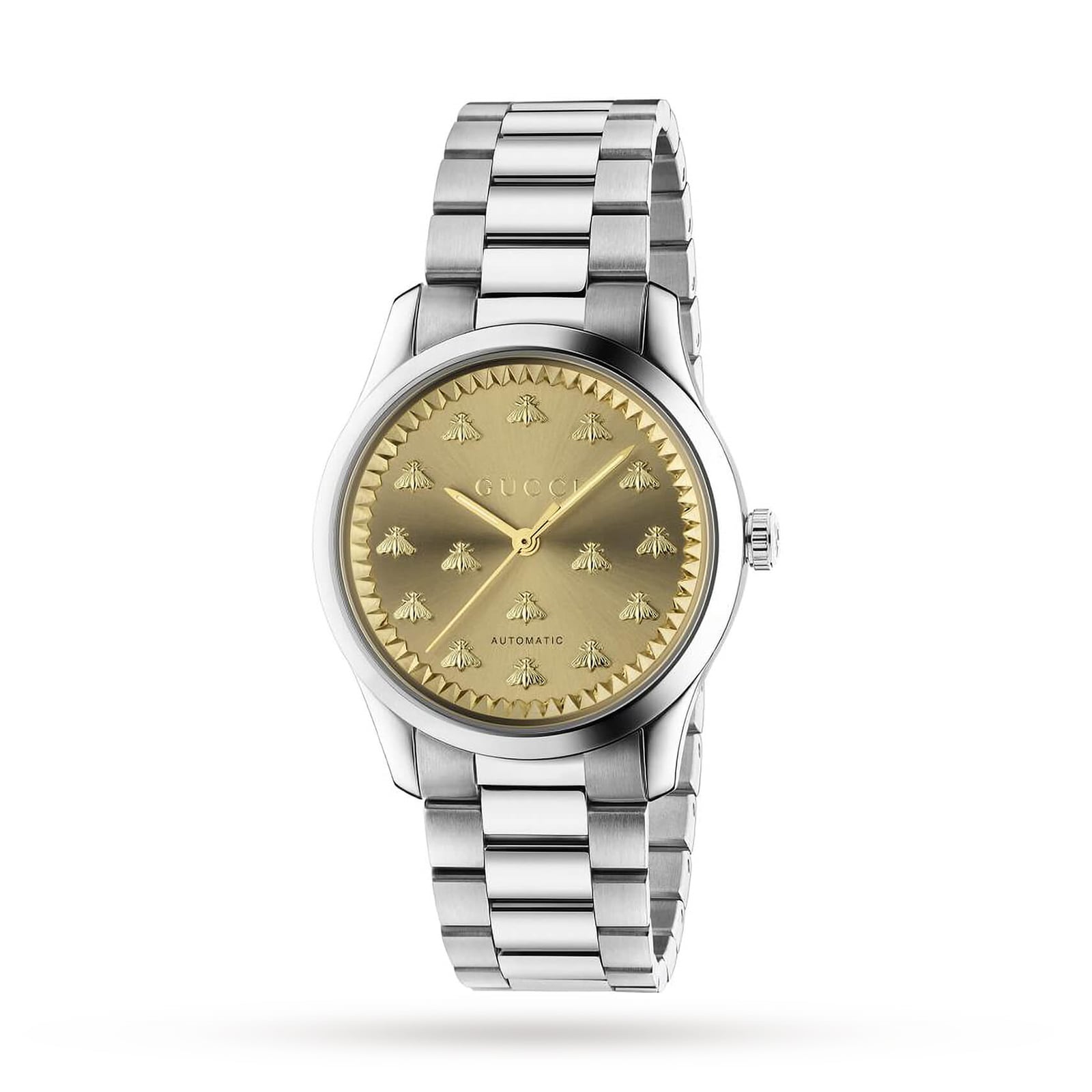 Part of the g timeless collection, this automatic watch is designed with a steel case and bracelet'. '.strtoupper('t')he watch is characterised by a yellow gold sunbrushed dial and sapphire glass with an anti reflective coating'. '.strtoupper('a')t the...