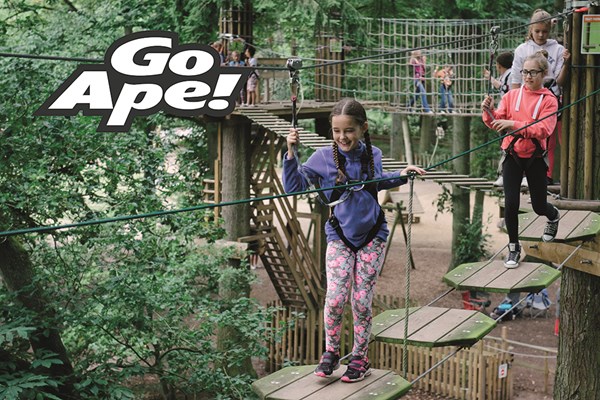 Perfect for keeping the tiny terrors busy during school holidays, at go ape they'll tire themselves out in no time as they explore the canopy, tackle tricky crossings and pelting down a thrilling zip wire to the finish line. The uk's number one tree...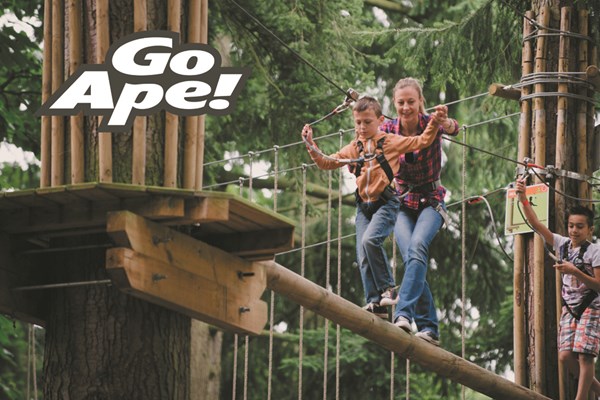 Get in touch with your inner tarzan as you embark on this epic tree top adventure. After a safety briefing, in which you'll be kitted out with a harness before getting to grips with the obstacles at low levels, you'll be free to roam the canopy at...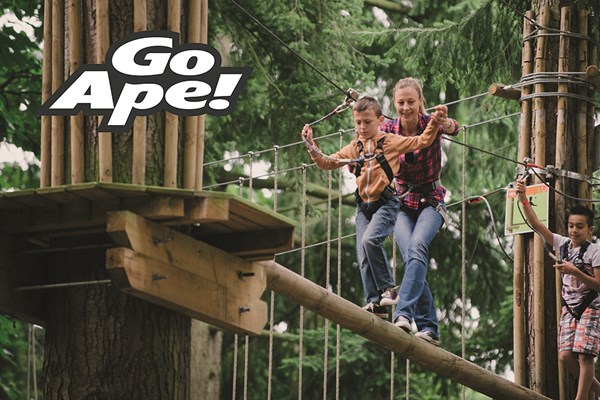 Challenge yourself and your mini me to the ultimate adrenaline pumping experience at go ape. Are you ready to leap off tarzan swings, take on rope ladders and tackle a variety of obstacles and crossings before feeling the rush of an epic zip wire? Don't...