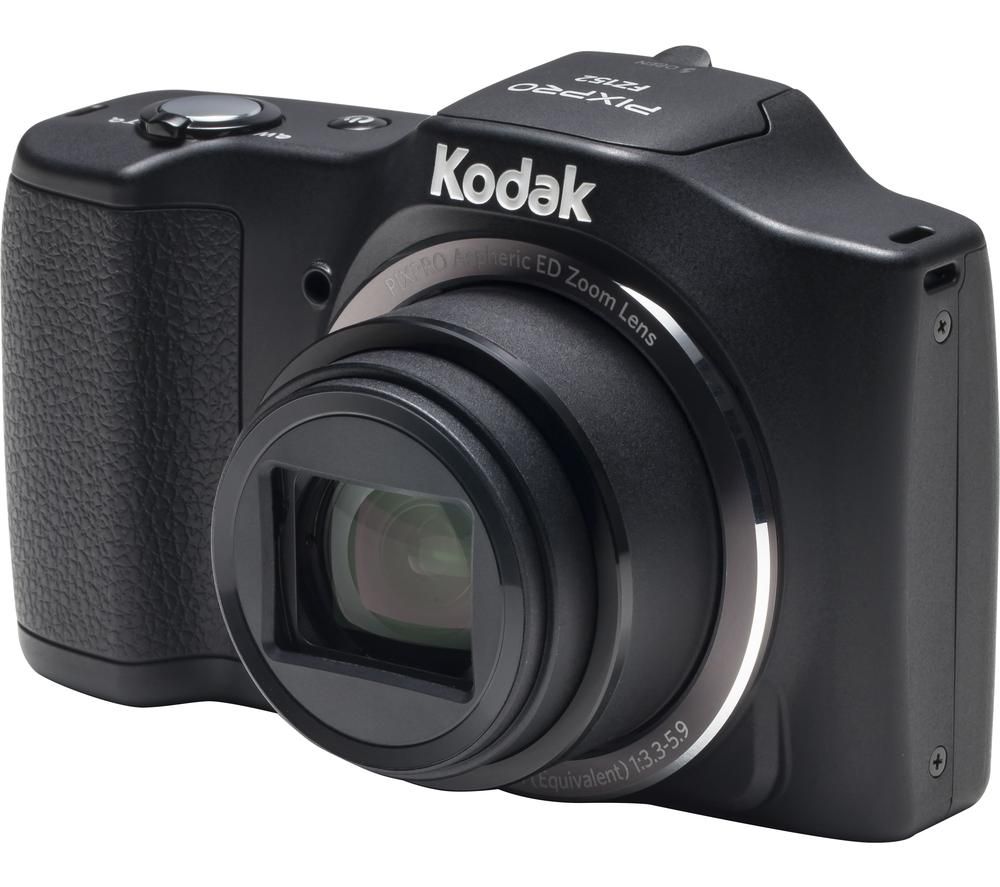 The kodak pixpro friendly zoom fz152 compact camera gives you all the features you need and more. With optical image stabilisation and a handy rechargeable battery, it's perfect for travelling or everyday adventures.you can record hd 720p videos, capturing...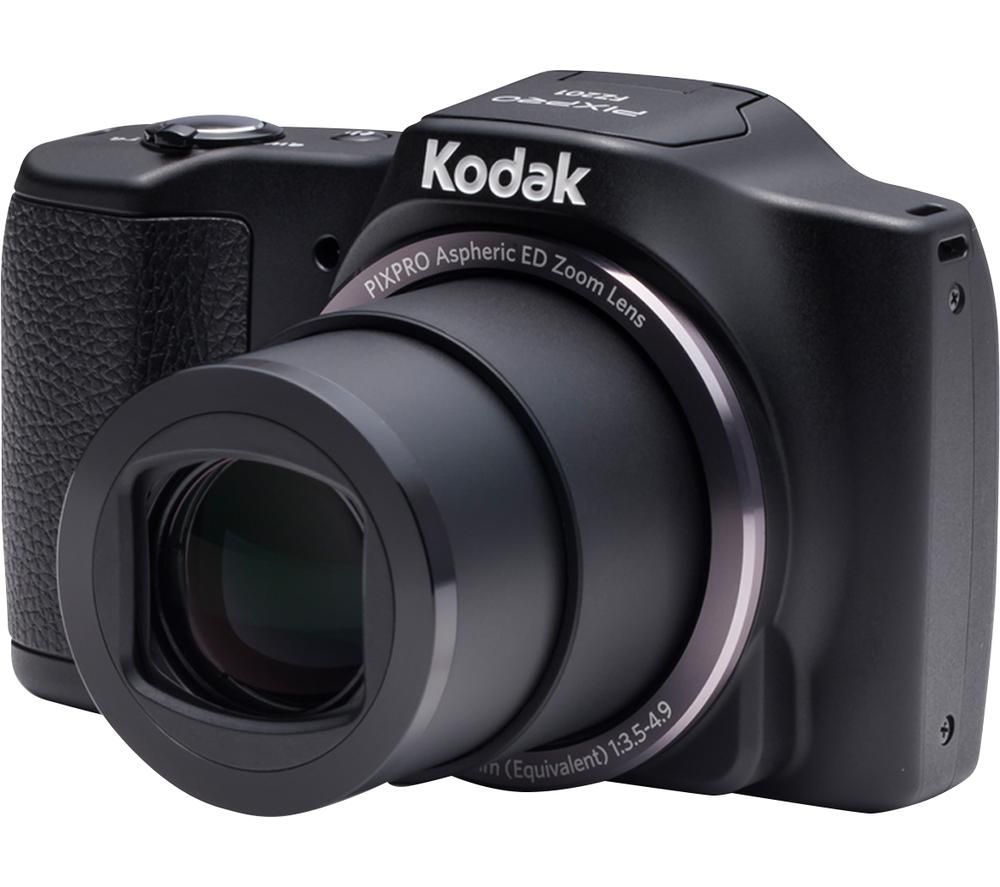 20 x optical zoomthe pixpro fz201 friendly zoom compact camera has a compact body yet still offers impressive superzoom capabilities. Its 20 x optical zoom will allow you to capture distant subjects with confidence, delivering great results both outdoors...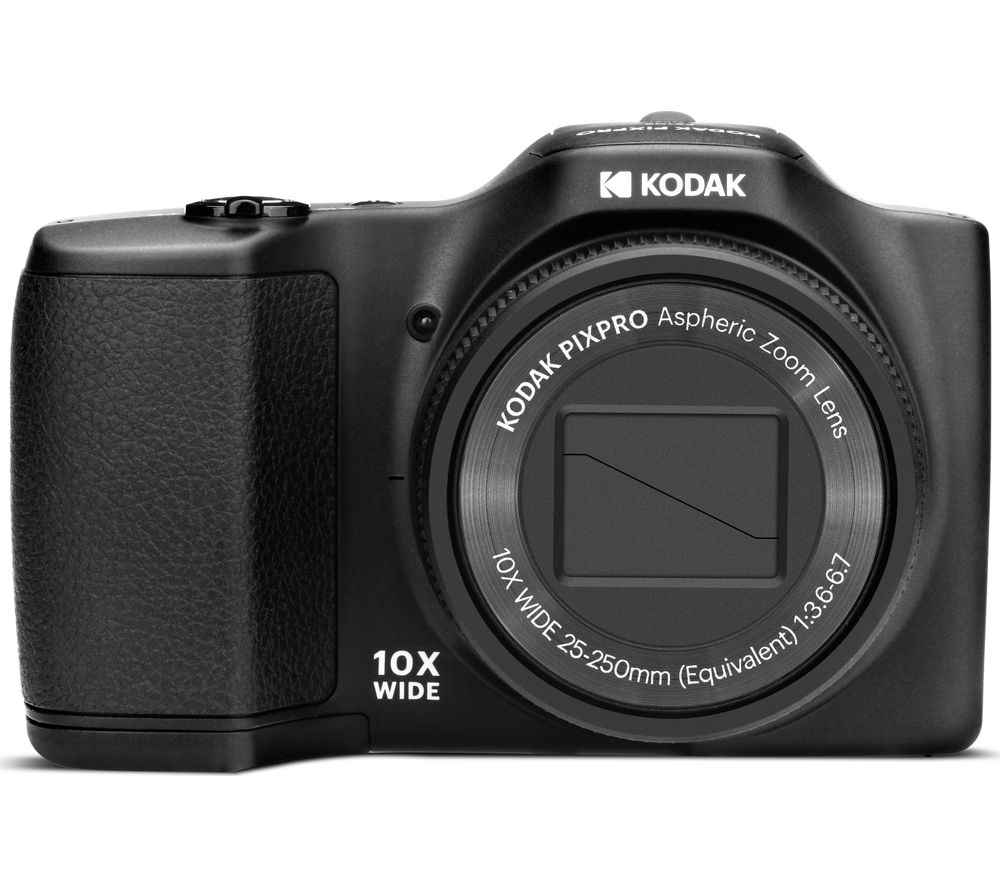 Top features 180° shots help you capture the whole scene optical zoom lets you take detailed shots at a distance digital image stabilisation prevents blurry images 180° shots take stunning panoramic images with the kodak pixpro fz102 compact camera....