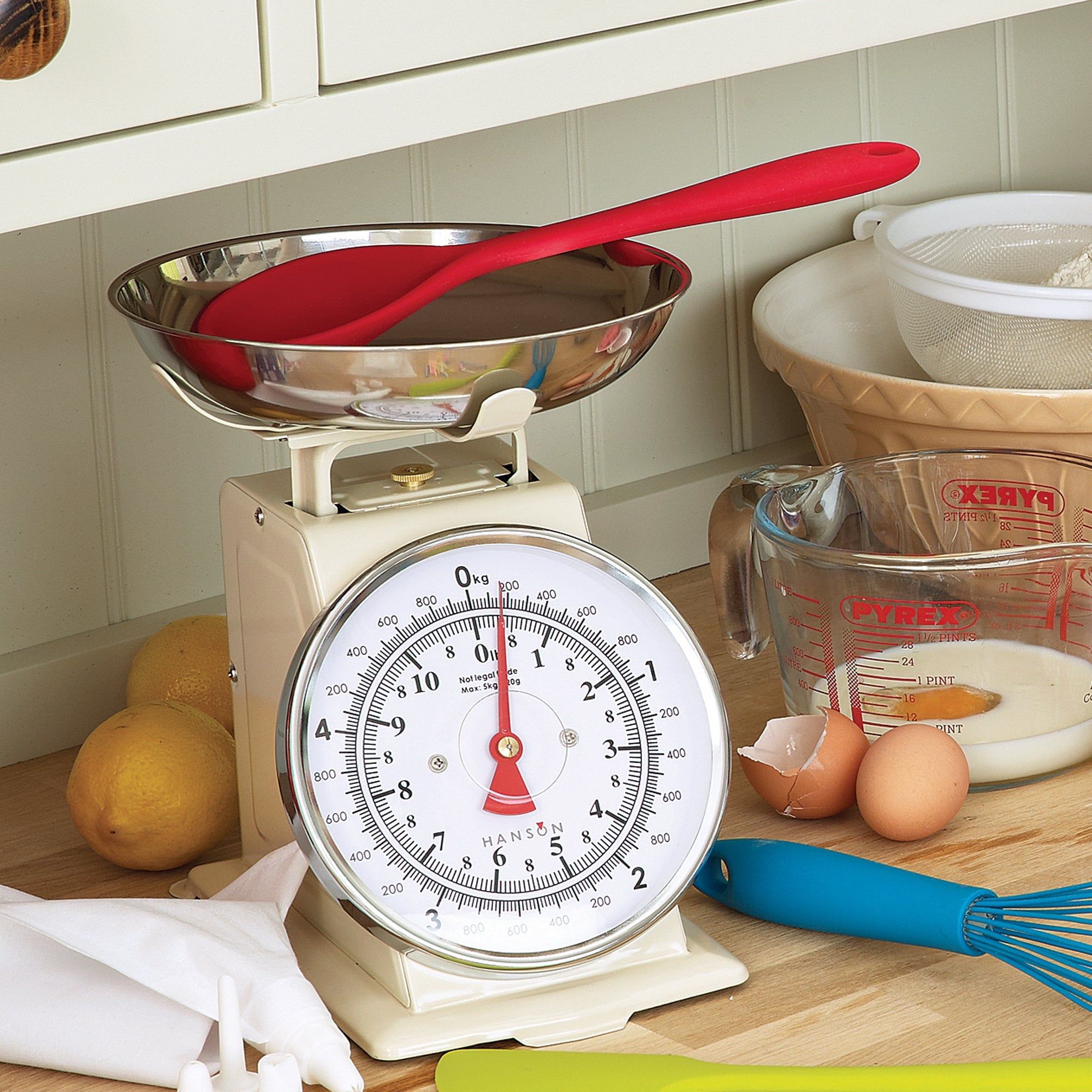 These traditional kitchen scales from hanson are supplied with a ten year guarantee and feature a large easy to read dial with a vintage red pointer, available in a choice of colours, these scales display both imperial and metric measurements and have...
Made from tough and resilient abs, these 5 kilo kitchen scales from hanson feature a large central dial with vintage red pointer and are perfectly accurate in measurement.
Part of the distinctive industrial kitchen collection, this kitchen scale can weigh up to 10kg of wet or dry ingredients for added convenience during cooking and baking. Robust with an accurate mechanism with an easy read dial, these scales come complete...