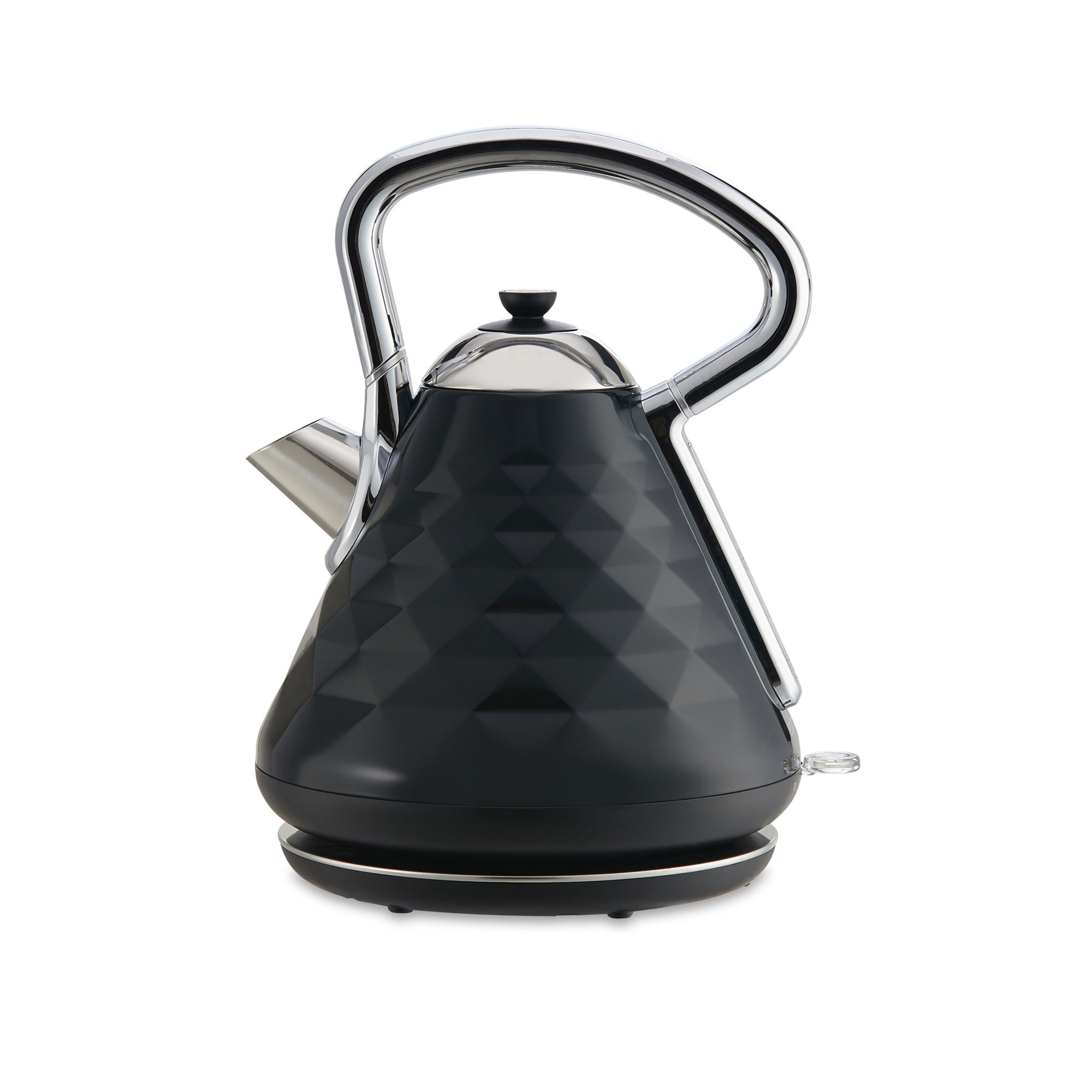 Designed with a 1.7 litre capacity and a 3kw rapid boil element, this pyramid shaped kettle is part of the elements collection complete with removable filter for ease of cleaning. • 1.7 litres 7 cups• 360 degree swivel base• 3kw rapid boil• removable...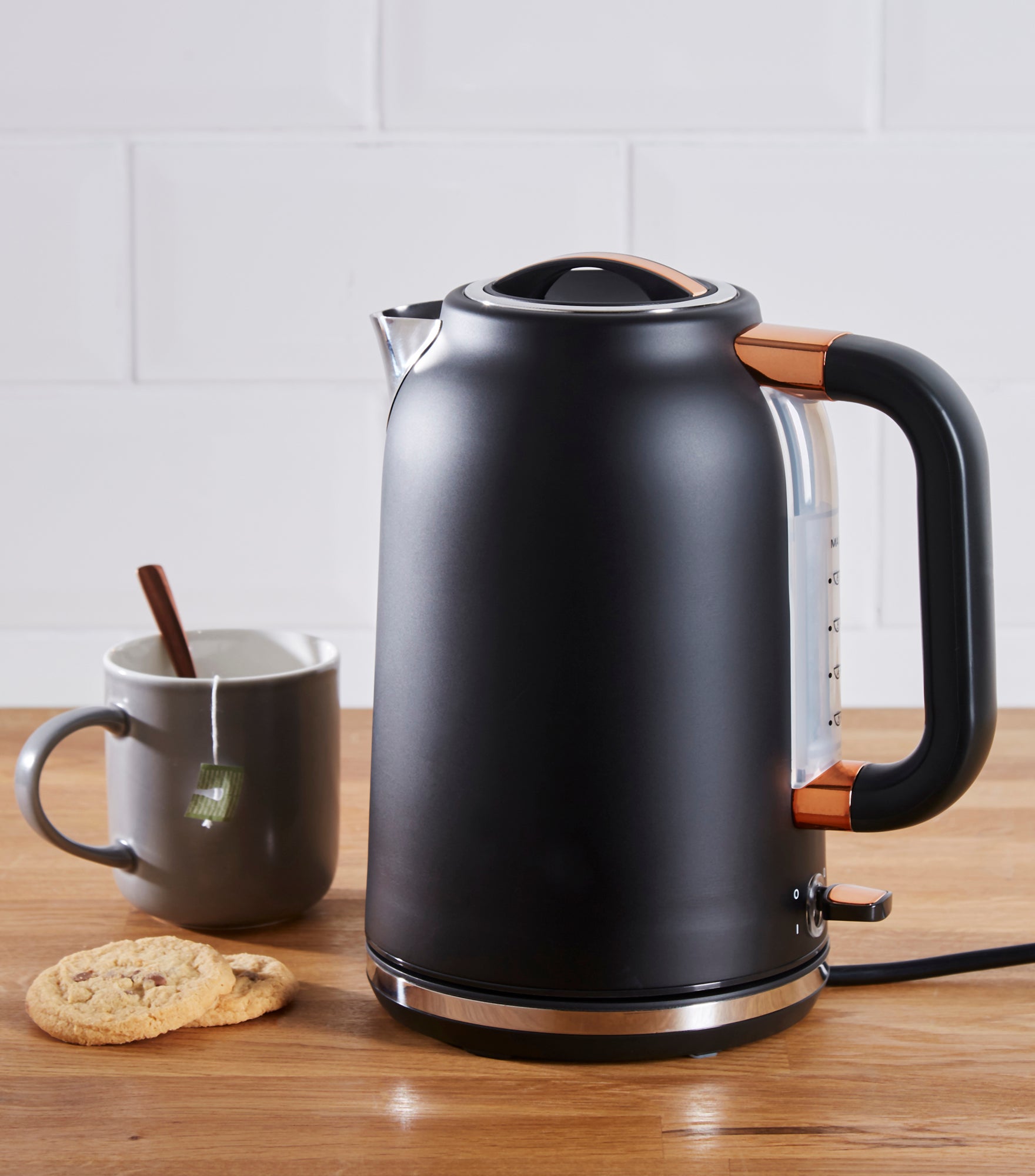 Designed with a 3.0kw rapid boil element and a 360 degree cordless swivel base, this matt black jug kettle features modern copper detailing and power on indicator ideal for low light situations.• 1.7 litre capacity• water level gauge with cup markings•...
• 1.7 litres 7 cups• 3.0 kw rapid boil element• removable water filter• 360° swivel basedesigned in a modern copper colourway, this stylish kettle has a 1.7 lite capacity suitable to make up to seven cups without the need of refilling. Complete...