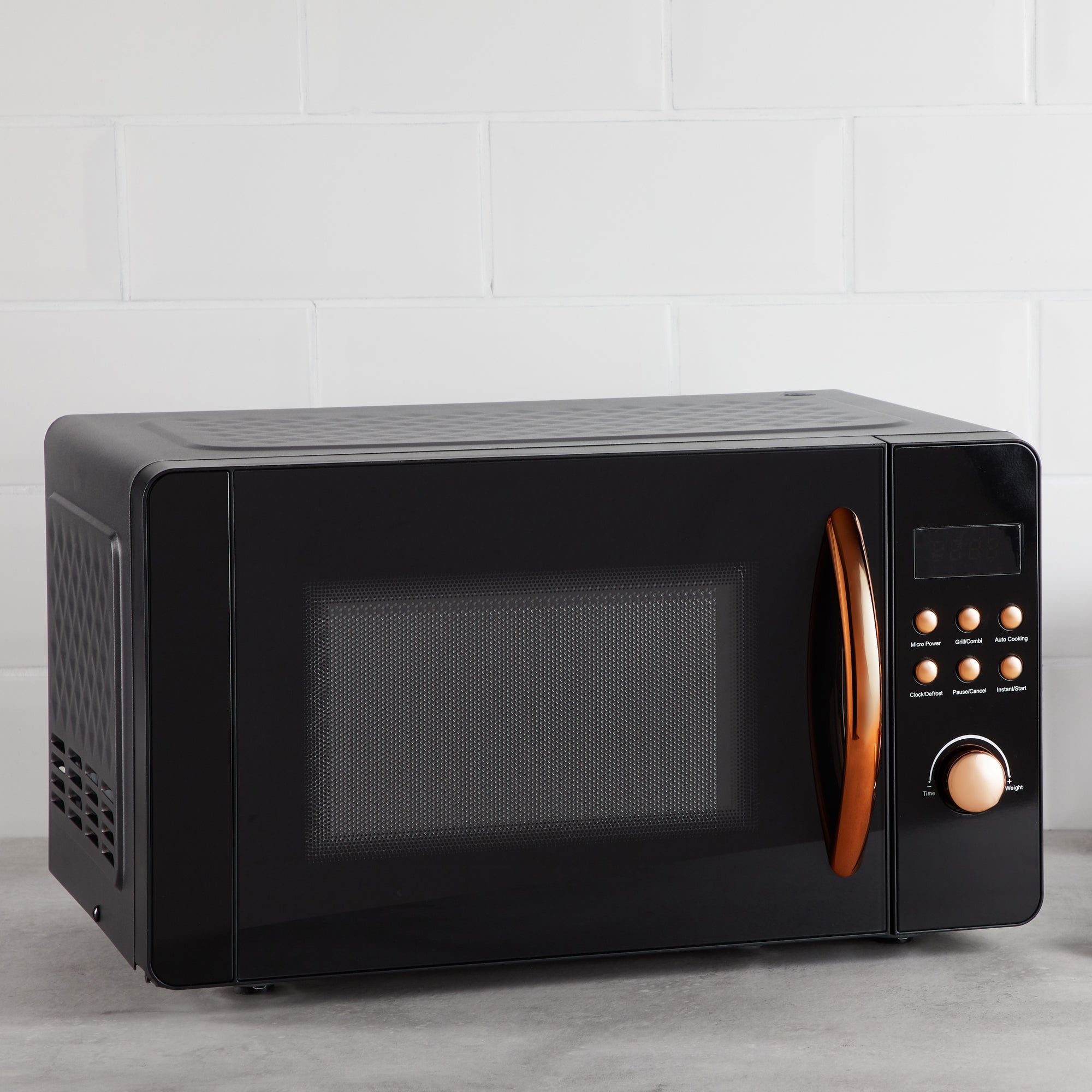 Designed in a black and copper colourway, our elements microwave offers a 20 litre capacity and 800w power output. Featuring a 700 800w grill power, this microwave includes push button controls, 5 power settings, defrost settings and a programmable clock...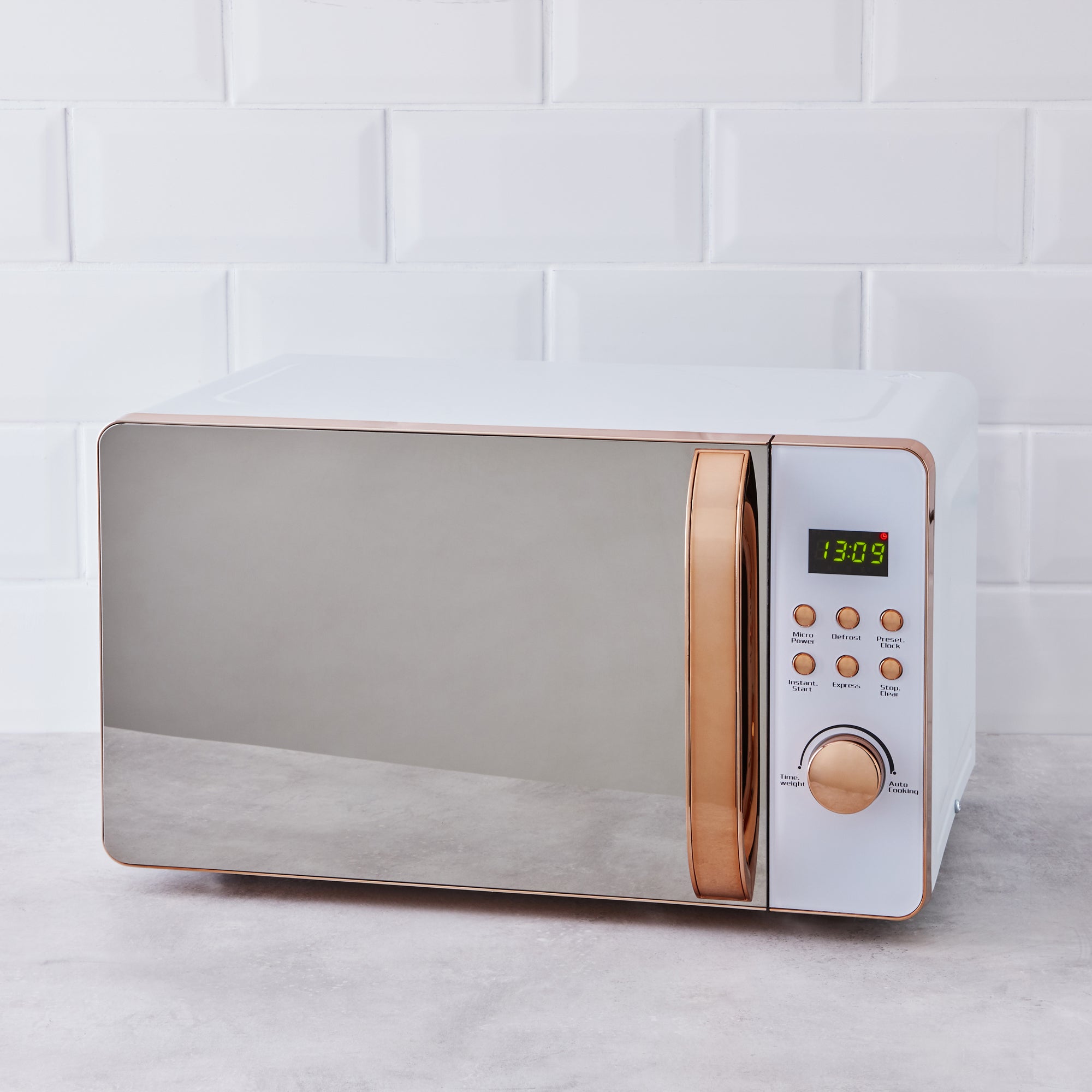 Designed with a stylish white and copper effect, this microwave boasts a generous 20 litre capacity with a powerful 700 watt power output. Ideal for larger family households, this microwave features five heat settings and a defrost setting suitable for...
This 700 watt motor microwave has a very generous 20 litre capacity for food and features five power settings and a defrost setting, suitable for all meal types and times of eating. Featuring a programmable clock with a 95 minute digital timer this microwave...