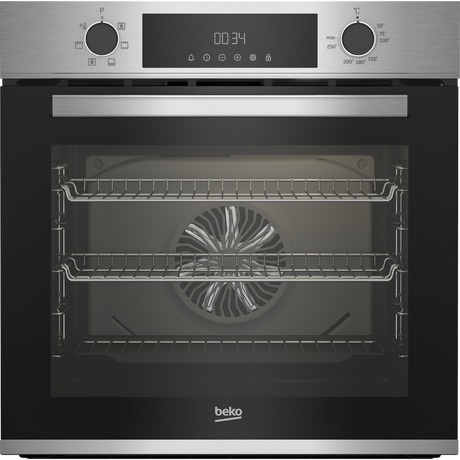 This large capacity, single fan oven from beko has been designed with families in mind. Featuring a variety of cooking programmes and easy clean features, meal preparation and the clean up afterwards will be simpler than ever.as the cimy91x is an exclusive...
Want to take your cooking routine to the next level? Then look no further than the single oen9331xp from blomberg. Combining a spacious capacity, a multitude of functions, and accessories in the box, you can start roasting, baking and more straightaway.
Experienced chefs and novice cooks would both recommend the zanussi zzb30401xk a gorgeous electric fan oven which looks great in any kitchen. You won't find this model anywhere else, as it's exclusive to euronics and agent stores.fan cooking for uniform...