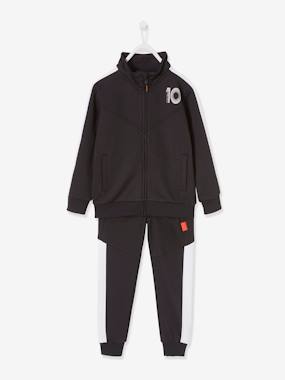 Hurray for sports! Warm up, run, jump… this is a winning combo whatever field they're playing in! There's no need to choose between sport and style… both make a winning team! This set in very comfortable techno fabric features all the right details...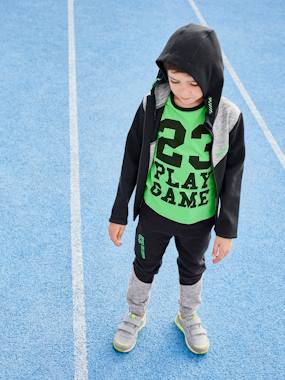 The perfect trousers for sports! These light and stretchy joggers in techno fabric are ideal for every kind of outdoor sport and for the gym! They're going to love the reflective details and the fluorescent touch! Joggers in techno fabric elasticated...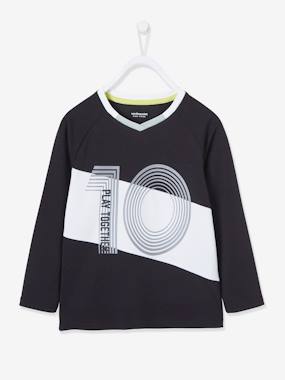 Hurray for sports! This top is perfect for football and other sports activities. Future champs are going to love the graphic motif and the fluorescent or reflective details! A good reason to score in every field! Sports top for boys fancy neckline with...