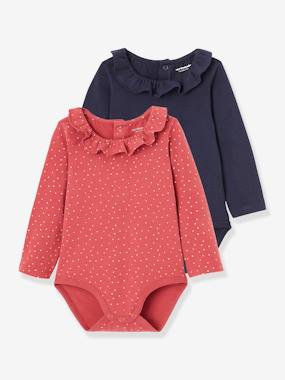 Still chic in a bodysuit! An essential item sold in a pack of 2, with refined little necklines! Pack of 2 bodysuits for babies peter pan collar in voile long sleeves press studs on the back press studs between the legs more information hard wearing press...
Golden hearts or silver embellishments, even bodysuits can be chic! An indispensable item in a pack of 2 for smart looking babies! Pack of 2 bodysuits for babies, 1 plain with silver details 1 golden hearts motifs little gathers under the high neck long...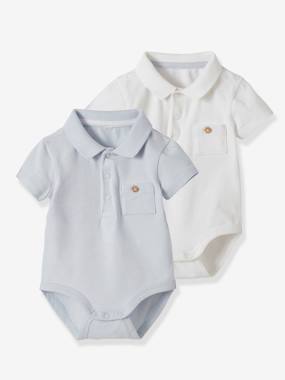 Lovely and so clever, these little bodysuits are very stylish with their polo shirt collar which makes them much more than an ordinary item of clothing!!! In packs of 2, they come is several chic colours, are easy to team, and in very stretch cotton…...