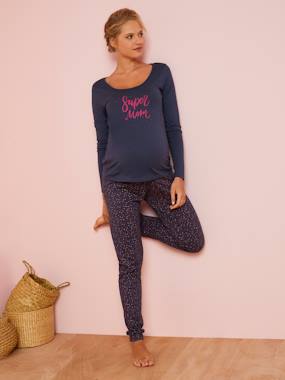 9 months pregnant... Take the time to relax in style with this 2 piece pyjama set ideal for pleasant moments at home. The printed bottoms for these maternity pyjamas adapt to your shape and envelop your belly nicely thanks to the wide stretch jersey knit....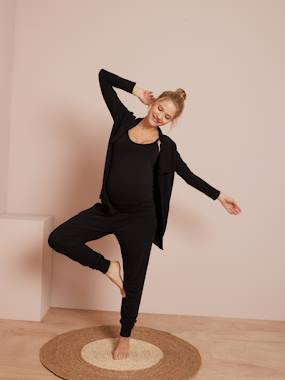 Softness and freedom of movement! You will be addicted to this 3 in 1 adaptable kit to wear before and even after the birth, since it is particularly adapted to your changing figure. 'before after' long cardigan 2 large front panels long sleeves length...
Greet the summer with this colourful playsuit! Perfectly suited for pregnancy, it can also be worn while nursing as it comes with a button opening. Fashion detail smocked neckline that we find completely irresistible! Playsuit for maternity and nursing...