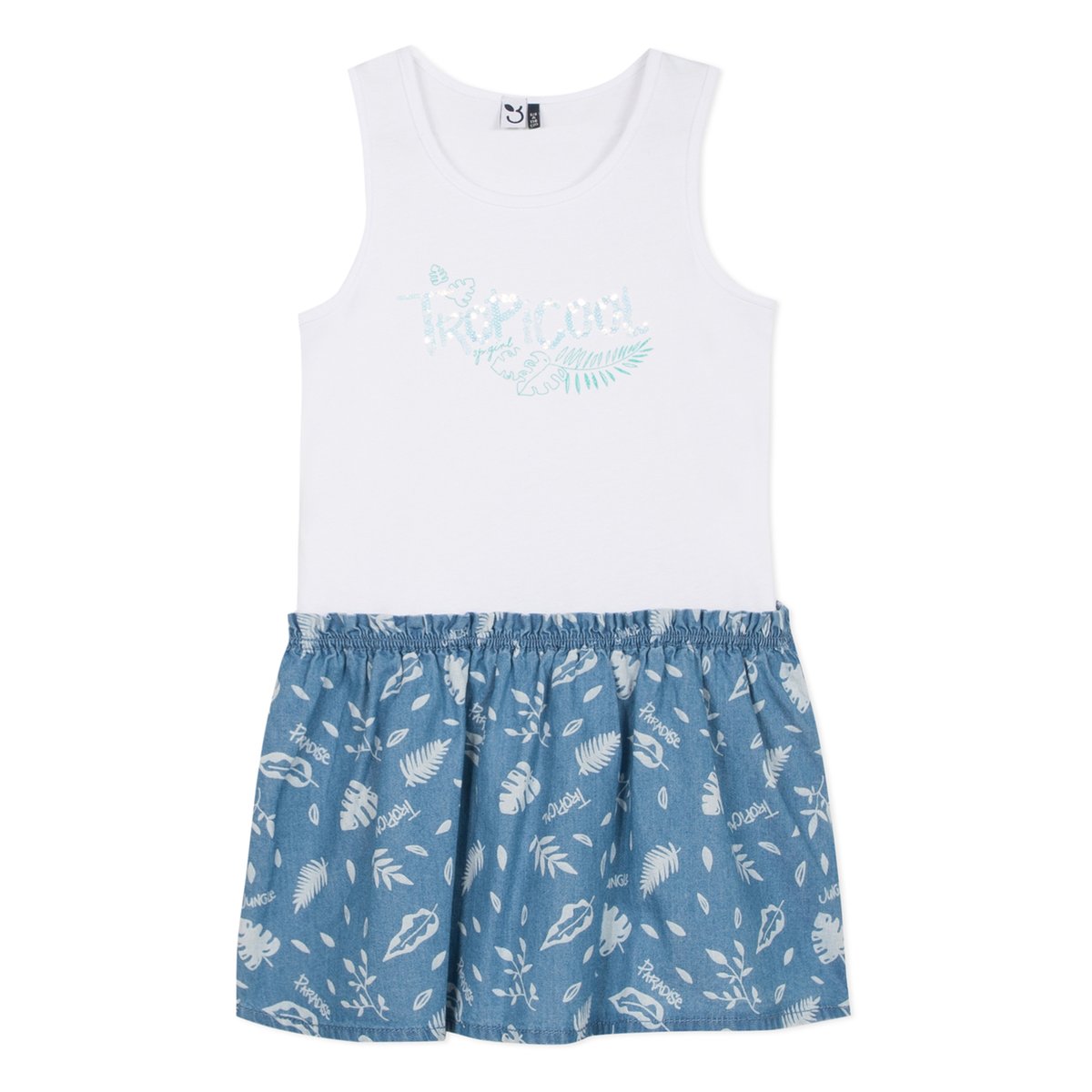 This two tone dress is a colourful, casual daytime look with a white top featuring a sparkly sequined tropicool 3p girl print. A tropical botanical print features on the light denim pleated skirt.product details •  shape flared •  knee length •  sleeveless •  crew...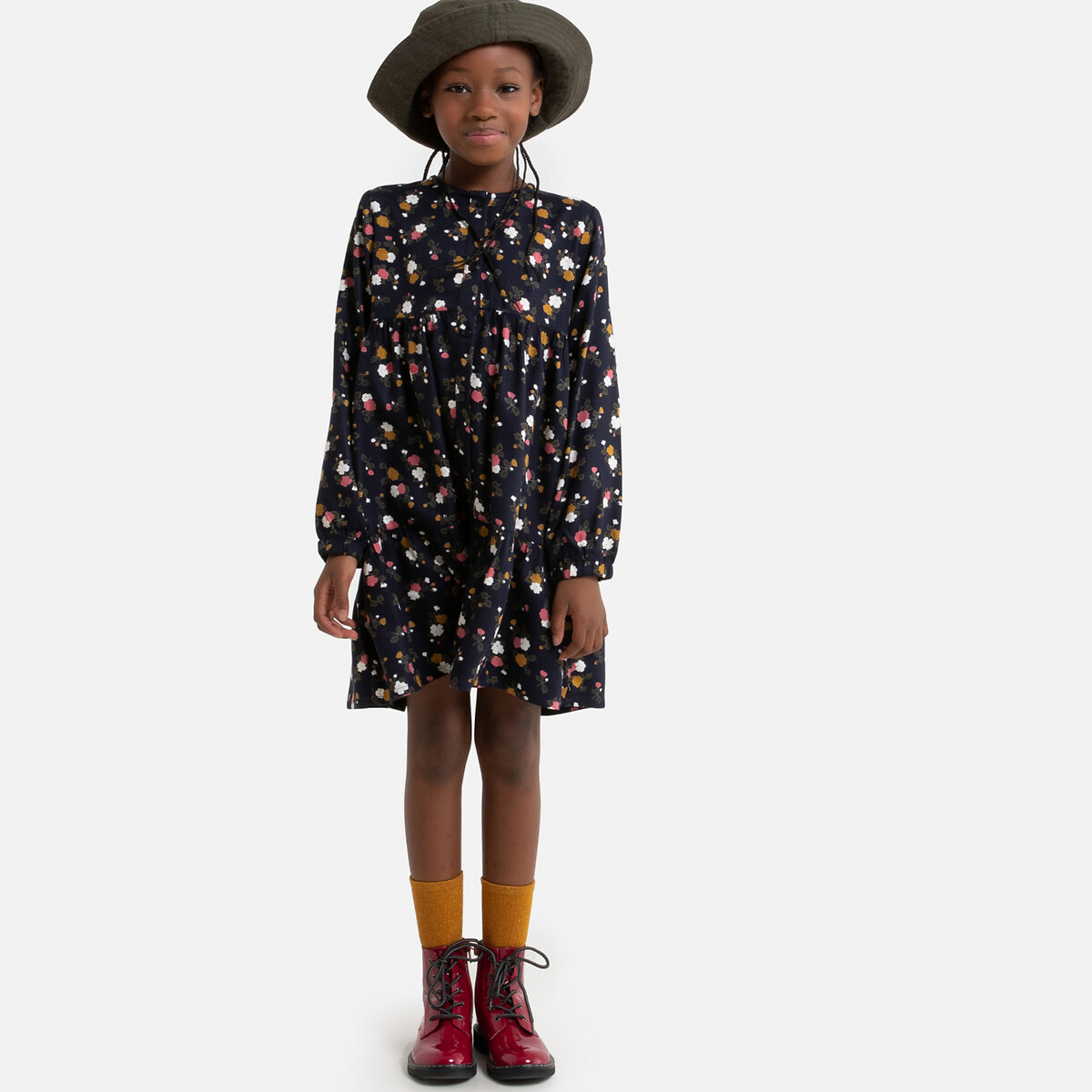 Product details •  style full •  knee length •  long sleeves •  crew neck •  printed  •  button through centre front •  elasticated cuffsfabric content and care advice •  100% viscose •  machine washable at...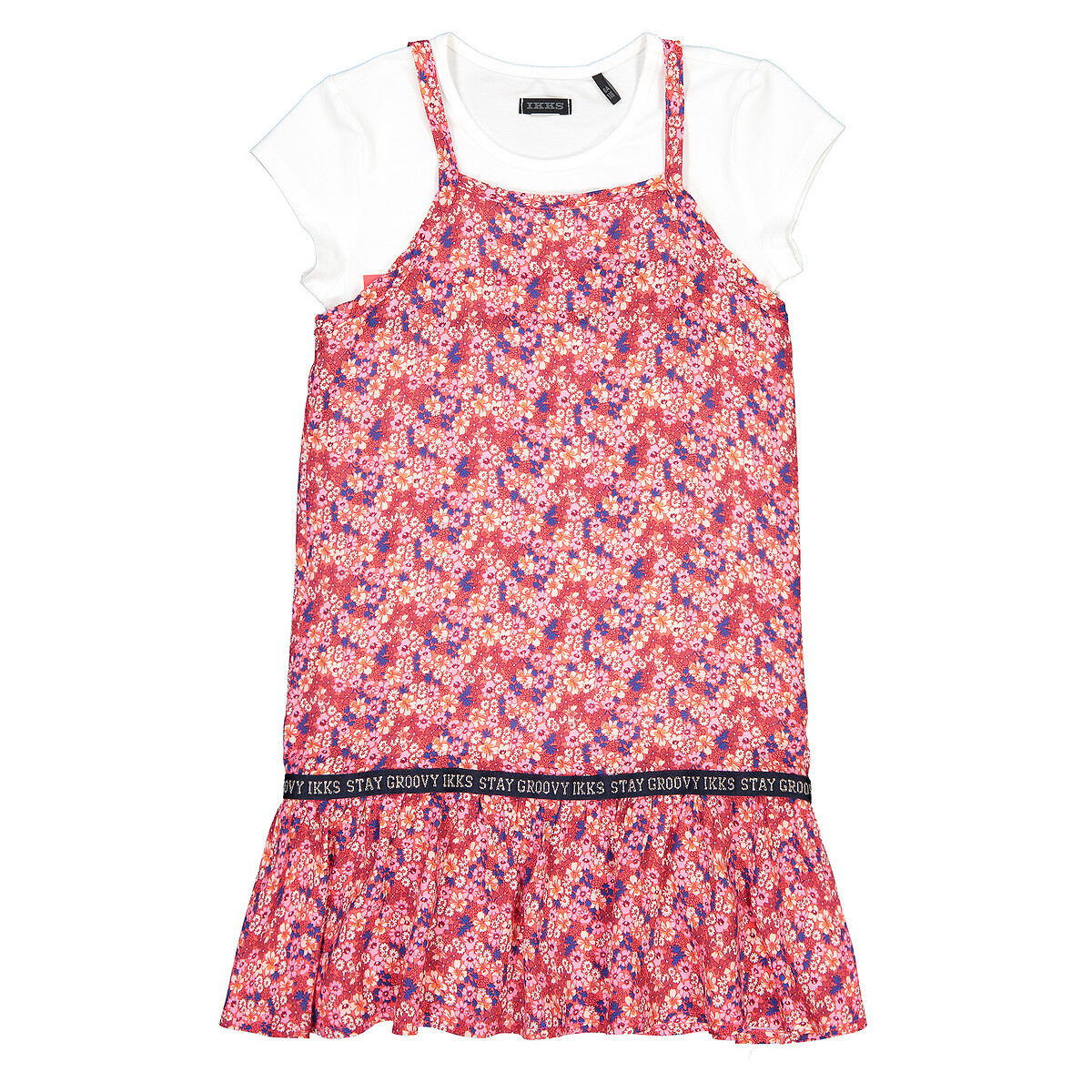 This 2 piece outfit teams a floral print dress with shoestring straps and a plain short sleeved t shirt featuring a print on the chest.product details •  dress with shoestring straps •  style shift •  knee length •  floral print •  square...