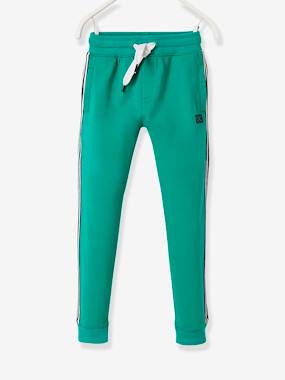 Ideal for sports or a cool look, these fleece joggers are champions in comfort! Including several important details the close fitting cut, the motif in relief, and the side panels. Fleece joggers elasticated ribbed waistband drawstring applied stripes...
Ideal for sports, fleece is the champion of comfort! With printed panels on the sides, boys are going to love these sports trousers. Fleece joggers striped ribbed edging, elasticated waistband with drawstring side panels along the legs, with inscriptions...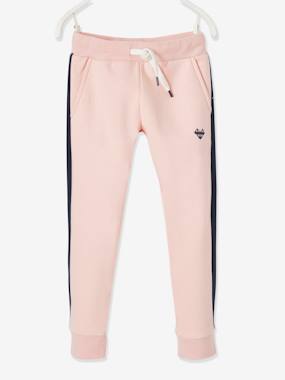 These joggers are practical and comfortable, ideal for little champs! With contrasting stripe down the sides a small detail that makes all the difference, and in fleece for comfort… indispensable to wear to school and for sports activities. Fleece joggers...